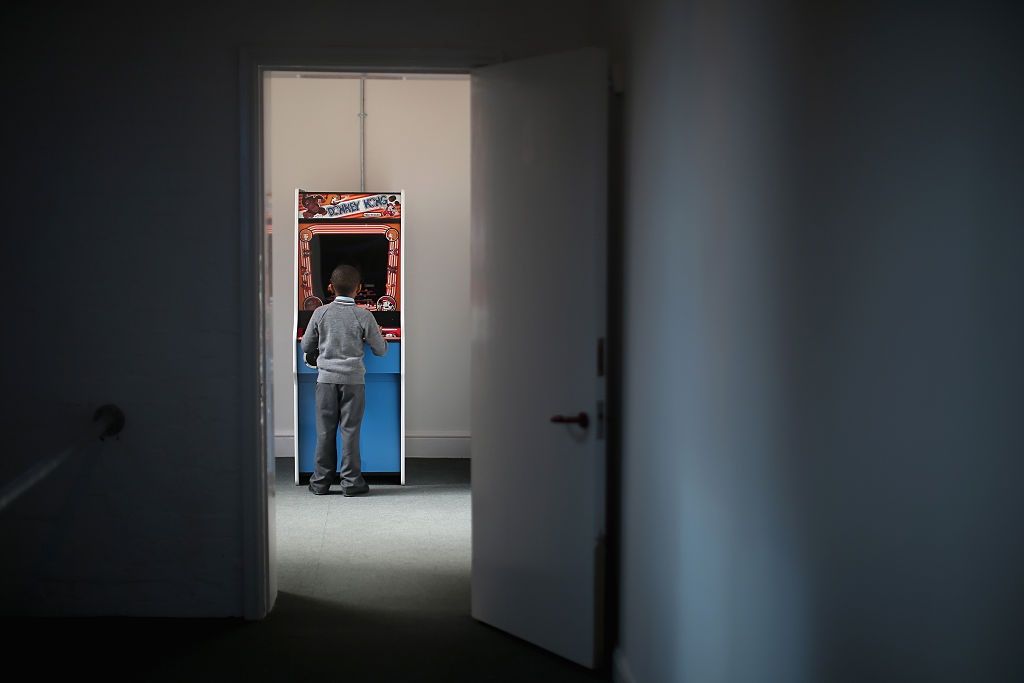 Almost 36 years after a pet gorilla named Donkey Kong knuckle-walked his way onto American arcade screens, the video game has been inducted into the World Video Game Hall of Fame.
The game was recognized for redefining gaming—the first for the so-called platform games—and and spawning one of the most recognizable video game characters in the world: Mario.
The plucky Italian plumber Mario was originally known as Jumpman when it was first introduced to the world through Donkey Kong as the gorilla's owner.
"Without Donkey Kong there would be no Super Mario Bros., a member of the inaugural class of the World Video Game Hall of Fame," said Jon-Paul Dyson, director of the International Center for the History of Electronic Games.
"But Donkey Kong is also about much more than one character. Its overarching narrative of love and its vibrant graphics brought the game to life in a way that few other games could in the early 1980s. It captured the hearts of a generation."
Donkey Kong quickly became Nintendo's most successful game after it was launched in 1981 and helped launch the career of renowned games designer Shigeru Miyamoto. In total, an estimated 132,000 Donkey Kong arcade cabinets were sold by Nintendo.
Other video games that were recognized alongside Donkey Kong for the 2017 World Video Game Hall of Fame—established in 2015 to recognize games ranging from arcade to mobile—included Halo: Combat Evolved, Pokémon Red and Green, and Street Fighter II.
"The four inductees span multiple decades, countries of origin, and gaming platforms, but all have significantly affected the video game industry, popular culture, and society in general," The Strong Museum in Rochester, New York, where the inductees were announced on May 4, said in a press release.
The inductees will remain on permanent display on the museum's second floor.