Doug Jones Will Be The Democratic Party's Only Senator With A Black Chief of Staff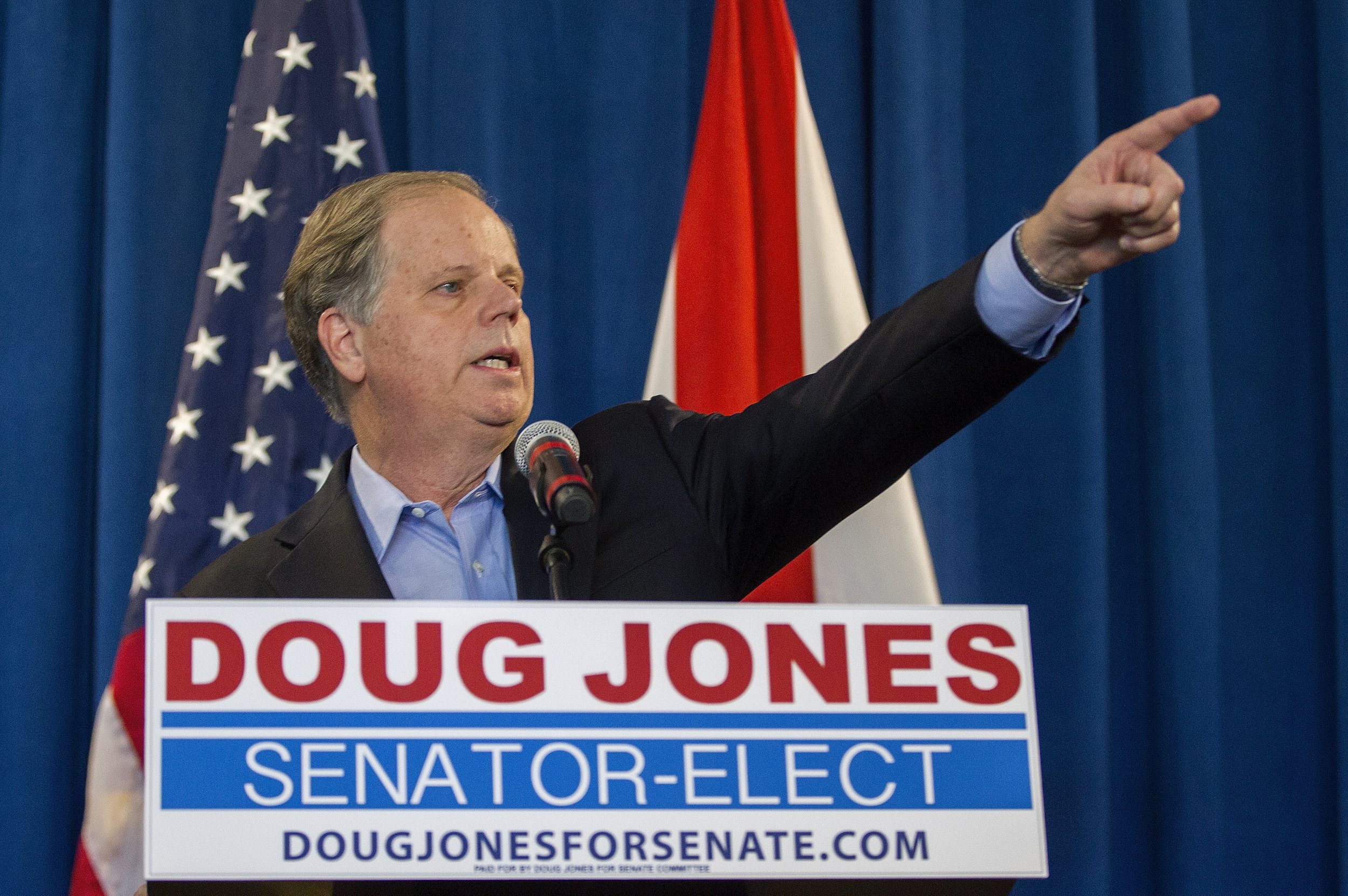 Doug Jones, the Democratic Alabama senator-elect, said Tuesday that he's chosen Dana Gresham to be his chief of staff. Jones will be the only Democratic senator with a black person in the chief of staff position, The Hill reported Tuesday.
Gresham has held positions on Capitol Hill for 14 years and was a leader of the Department of Transportation's Legislative Affairs Office during former president Barack Obama's eight years in office, The Hill reported. Democratic Representative Terri A. Sewell of Alabama said in a tweet that Gresham, who is originally from Birmingham, Alabama, is "Birmingham's own stand out."
Related: Doug Jones Victory Being Credited to #Blackwomen on Social Media
Out of almost 3,600 Senate staff members, only 5 percent are black, a 2016 report from Roll Call showed. And Republican senators just barely outnumber Democrats when it comes to black chiefs of staff; Senators Tim Scott and Jerry Moran are the only two who have hired black professionals for the position.
Jones will be sworn in on Wednesday at a ceremony in Washington. His election was the first time in 25 years that a Democrat has won an Alabama senatorial race.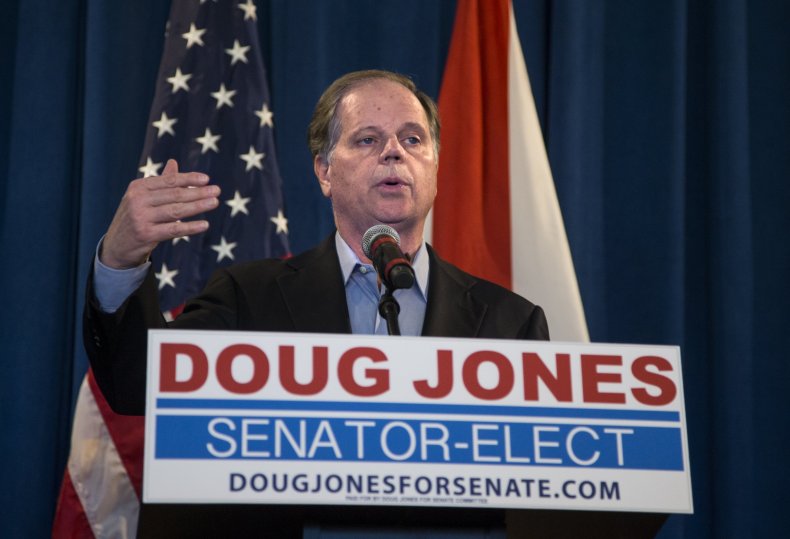 Aside from Gresham, Jones announced three other staff members, The Hill reported. Ann Berry will serve as transition adviser, Mark Libell will be Jones's legislative director and Katie Campbell will join his team as deputy legislative director.
During his campaign, Jones made efforts to appeal to black voters, which were met with mixed reactions, Newsweek reported. One flyer that read, "Think if a black man went after high school girls anyone would try to make him a senator?," pictured above a black man giving a skeptical look garnered criticism. The flyer was a jab at Jones' opponent Roy Moore, who has been accused of sexually misconduct with underage girls.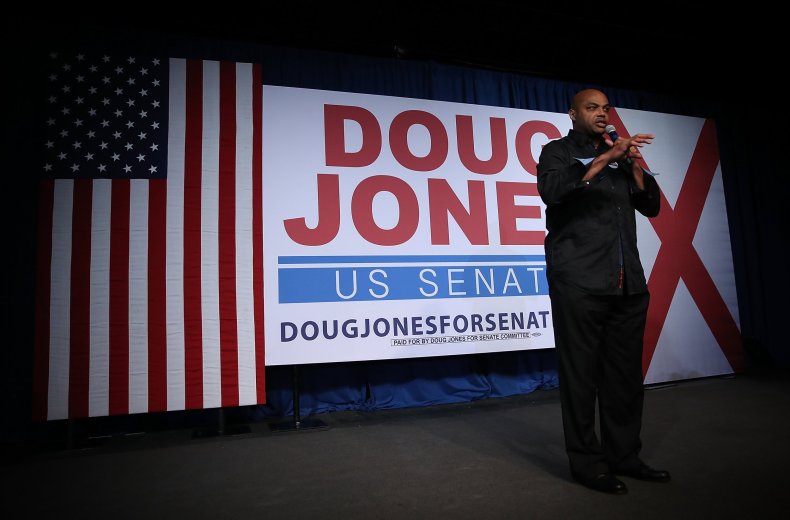 Black people largely supported Jones in his campaign and at the polls. Black public figures who endorsed Jones included former President Barack Obama, actress Uzo Aduba, and basketball great Charles Barkley, CNN reported last month. Jones also was supported by The Collective PAC, a group that typically focuses on candidates who are black.
"This was definitely a departure for us," Stefanie Brown James, the group's co-founder, told CNN. "We're definitely committed to supporting black candidates specifically."
Black voters turned out in higher proportions during the Alabama election than when Obama ran for president in 2008 and in 2012, CNN reported last month. This was despite the fact that many attempts of voter suppression were reported to civil rights groups and on Twitter, including "tactics used to intimidate minority voters or force them to cast provisional ballots," Mother Jones reported last month.
Black voters made up 29 percent of the electorate in the special election. Ninety-six percent of black voters, and 98 percent of black female voters, cast a ballot for Jones, CNN reported last month.