Doug Ose Endorses Kevin Kiley in California Recall After Dropping Out of Race
Former California congressman Doug Ose on Tuesday announced he is endorsing state lawmaker Kevin Kiley in next month's California gubernatorial recall election.
Kiley, a Republican member of the California State Assembly, launched his gubernatorial campaign last month. He is one of 46 recall candidates who appears on the statewide recall ballot.
Ose, a Republican who served in Congress in the early 2000s and was until recently running in the recall election, appeared alongside Kiley to announce his endorsement during a Tuesday morning press conference in Sacramento.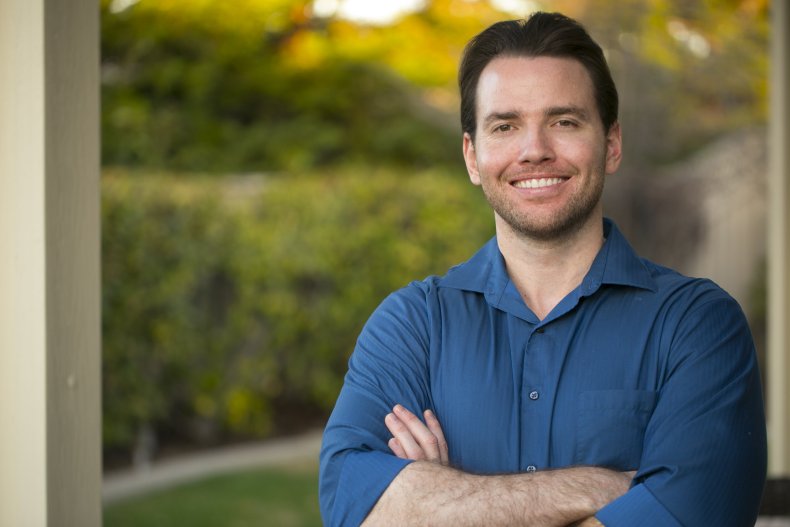 "Kevin Kiley brings it every day," Ose said. "He's intelligent, he's curious and he delivers."
Ose noted he and Kiley have been in business together before and said the two have a "long record" of working together.
"I can tell you for a fact that if you're able to be my business partner, then you're certainly somebody I'm going to support for governor," Ose said. "Kevin Kiley has what it takes to bring this state back to a sense of normalcy that we all seek."
Ose continued, "I am proud to add my name to the list of people supporting Kevin, and I endorse wholeheartedly Kevin Kiley for governor of the state of California."
Kiley thanked Ose for his support and said he was "honored" to have his endorsement.
"We've known each other for many years, and I have always admired him as someone who is just absolutely in politics for the right reasons, who is a public servant in the truest sense of the word," Kiley said of Ose.
Until last week, Ose was among the candidates running to replace sitting Democratic Governor Gavin Newsom. But after suffering a heart attack earlier this month, the former congressman announced on August 17 that he was ending his campaign.
"Sometimes you have to do things that you don't want to do," Ose said in a statement his campaign issued last week. "It is what it is: my campaign for governor is over."
Though he is no longer actively campaigning to fill the role himself, Ose has continued to encourage voters to support the recall effort to remove Newsom from office. If more than 50 percent of California voters cast their ballots in favor of recalling Newsom, the Democrat will be replaced by the recall candidate who receives the greatest number of votes in the September 14 election.
In California's state legislature, Kiley is known as a conservative who frequently challenges Newsom and has done so consistently throughout the coronavirus pandemic. Recent statewide surveys have shown Kiley polling at 2 to 5 percent among likely voters, often behind other Republicans like former San Diego Mayor Kevin Faulconer, businessman John Cox and conservative radio host Larry Elder.
After Tuesday's press conference, Kiley shared a photo from the event on Twitter and reiterated his thanks to Ose.
"An honor to receive the endorsement of former Congressman Doug Ose in my campaign to replace Gavin Newsom as Governor," Kiley tweeted.
Update 3:39 PM 8/24/2021: This story has been updated with additional information and background.