Doug Ose Pulls Out of California Recall Election After Suffering Heart Attack
Former Congressman Doug Ose dropped out of the California recall election after he suffered from a heart attack over the weekend, he announced in a statement Tuesday.
Ose began suffering symptoms Sunday evening and called 911. He was taken by ambulance to Mercy General Hospital, where he was treated for a heart attack. While he expects a full recovery, additional procedures and potentially surgery will be required.
"It has become clear that I must now focus my attention on rehabilitation and healing," Ose wrote. "Sometimes you have to do things you don't want to do. It is what it is: my campaign for governor is over."
The Republican reiterated his commitment "to the success" of California and his belief that "new leadership is required to bring back OUR California."
"I continue to encourage voters to vote YES on question one to put an end to the current reign of corruption and hypocrisy," he wrote in the statement.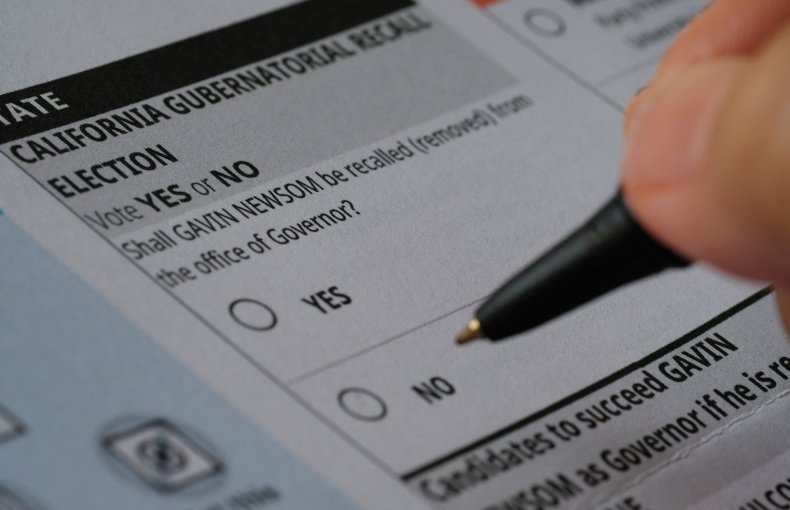 Ose previously served in the U.S. House of Representatives from 1999 to 2005, representing a northern California district.
Newsweek reached out to the Ose campaign for further comment Tuesday afternoon but did not hear back before publication time.
Ose's former opponent, businessman John Cox, offered praise for the former congressman on Twitter, saying, "it has been an honor to work to recall Newsom alongside" him.
"Your commitment to this recall and serving our country in congress should be recognized by all," he wrote. "My prayers will be with you and your family as we wish you good health."
Ose was running to replace Governor Gavin Newsom should California voters decide to recall him.
On September 14, voters will go to the polls to answer two questions. The first will ask whether or not they want to recall the current governor, and the second asks who voters would like to replace him. The recall election has attracted a large number of Republican challengers, and polls indicate conservative radio host Larry Elder is the leading candidate.
Although California is usually a solidly Democratic state, the recall election is more competitive than would be expected. The latest CBS-YouGov poll found that 48 percent of likely voters said they would vote to recall Newsom, while 52 percent said they would vote to keep Newsom as governor. The poll is in line with others, which have found Newsom holds a narrow lead of a few percentage points.
Democrats fear complacency among their base could allow a Republican to win the election. However, Democrat Kevin Paffrath has emerged as a top challenger. He has criticized Newsom for encouraging voters to leave the second question blank, rather than vote for a Democratic replacement.