Downton Abbey is entering A New Era: the streaming era.
Downton Abbey: A New Era only came to theaters at the end of May in the U.S., is already out on streaming.
The sequel to the 2019 movie (which itself was a sequel to the 2010 TV series) sees a film company set out to make a film at Downton, while Violet Crawley (played by Maggie Smith) reveals she has a villa in the south of France. Cue lots of picturesque French locations.
If you missed it in theaters, here's where you can watch the movie online.
Where is Downton Abbey 2 streaming?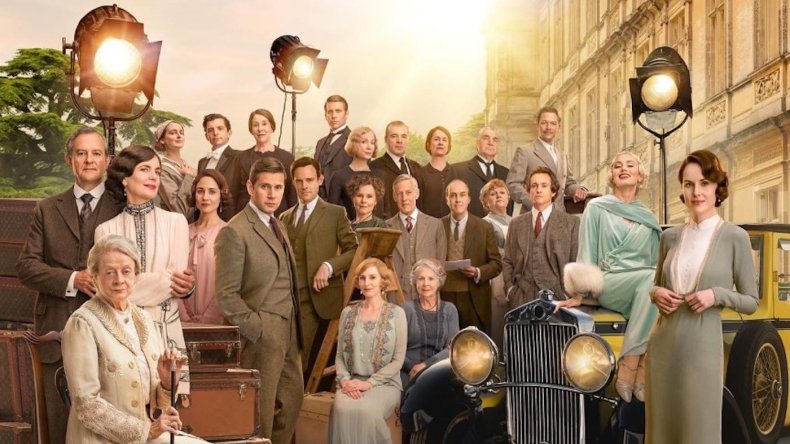 In the U.S., A New Era was distributed by Focus Features, while Universal released it internationally.
As both of those are NBCUniversal companies, it is no surprise that the movie will be streaming exclusively on that company's streaming service in the U.S., Peacock.
Peacock added Downton Abbey: A New Era to its catalog on Friday, June 24. To celebrate the release, the streamer has also created a Downton Abbey "channel," in which viewers can watch the new film, the 2019 one, plus all six seasons and the Manners of Downton Abbey special. The streamer also offers a channel that is playing episodes of Downton 24/7, similar to what they previously did with The Office.
Currently, all six seasons of Downton Abbey are streaming on Peacock for free. All viewers have to do to watch them is subscribe to the free tier of Peacock, which gives you access to selected TV shows and films.
The two films, however, are both currently unavailable on the free tiers. This means that viewers will have to subscribe to one of the two Peacock Premium tiers, as the service no longer offers a free trial. Your choices are Peacock Premium, which include all of Peacock's programming with ads for $4.99 a month, or without ads for $9.99 a month without ads (except on a few channels, events, and other pieces of content).
Downton Abbey: A New Era is also available to watch online on most major video on-demand services. Currently, the movie is available to rent or buy for $19.99 on the following platforms: Apple TV, Amazon, Vudu, Microsoft, Redbox, DirecTV, AMC Theatres On Demand and Spectrum On Demand.
Per the official synopsis, the new film, "follows the Crawleys and their staff as they welcome a movie crew and their glamorous stars to Downton for the filming of a new silent movie, while other members of the family go on a grand adventure to a villa in the south of France to uncover a mystery about the Dowager Countess and her past."