'Dragon Ball FighterZ' Janemba Release Date Time: When and How to Download Latest DLC Character
Dragon Ball FighterZ players are finally getting another DLC character with the villainous Janemba.
Janemba was accidentally leaked by Xbox back in May, and his first gameplay trailer was revealed at this year's EVO. The movie-only villain from Rebirth of Fusion uses his dimension warping abilities and sword to tear down his opponents.
Check out Janemba's gameplay in Dragon Ball FighterZ below.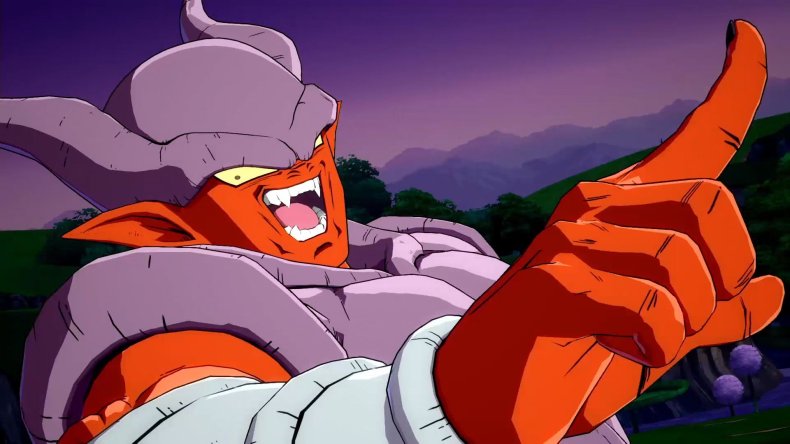 At the end of the trailer, fans may have noticed that SSGSS Gogeta was also shown. The fusion of Goku and Vegeta from this year's Broly film will be released sometime this year. The powerful Saiyan and Broly from the anime film will be the next two DLC characters.
But if you're looking to download Janemba as soon as possible, here's all the information you'll need.
WHAT TIME IS JANEMBA AVAILABLE IN DRAGON BALL FIGHTERZ?
Janemba is expected to appear on Thursday morning, but the timing depends on your console of choice. Based on past DLC character releases, players can expect Janemba to appear around 3 a.m. EDT for Xbox One owners.
PS4 and Nintendo Switch owners will likely have to wait for the late morning or early afternoon on August 8. We will update if the timing changes.
Each character in FighterZ Pass 2 can be purchased separately for $4.99 or all six characters can be purchased for $24.99.
HOW TO DOWNLOAD JANEMBA IN DRAGON BALL FIGHTERZ
To download Janemba, make sure your copy of Dragon Ball FighterZ has been updated to the most recent version. Your console should update the game automatically, but if it doesn't, scroll over to the Dragon Ball FighterZ icon and press the options button on your controller. Select "check for update" and the latest version should appear and download.
On PS4, players can verify content has been downloaded by doing the following:
Visit the Dragon Ball FighterZ page on the PS4 Home Menu or Game Library.
Select the game and scroll down to the PlayStation Store section at the bottom.
If you have already purchased the DLC, download the content from the My Add ons section. If not, it will take you to the PlayStation Store.
On Xbox One, players can verify content has been downloaded by doing the following:
Go to My Games and Apps.
Locate Dragon Ball FighterZ and press Menu.
Select Manage Game.
Scroll all the way to the right on this menu to find and install available DLC.
On Nintendo Switch, players can download the character by doing the following:
Visit the Nintendo eShop.
Search "dragon ball" and select "downloadable content."
Scroll down to either purchase or download the DLC.
Dragon Ball FighterZ is available now for PS4, Xbox One, PC and Nintendo Switch.
Are you excited for the release of Janemba? Which of the season 2 DLC are you most excited for? Let us know your thoughts in the comments section below.