'Dragon Ball Super: Broly' Cast Talk Vic Mignogna and What They Expect From Movie
The Dragon Ball Super: Broly film is set to release in North America in early 2019, and fans of the anime are hyped to get a new type of Dragon Ball story. The film will focus on the origins of fan favorites like Goku and Vegeta, and reintroduce Broly into canon.
The English voice cast is also excited to see what the upcoming Dragon Ball Super movie has to offer . They saw the latest trailer at New York Comic Con, for the first time, and most of them hadn't even begun working on the movie yet.
Newsweek spoke with Monica Rial (Bulma), Ian Sinclair (Whis) and Jason Douglas (Beerus/King Cold) to talk about having renowned voice actor, Vic Mignogna on board, and what they expect from the new Broly movie.
Note: This interview has been lightly edited for clarity and length.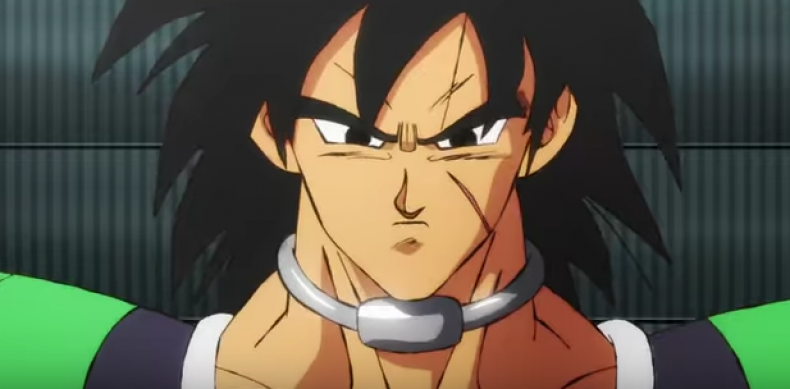 Vic Mignogna is on board to play Broly how is to have him on this project?
Ian Sinclair: We never see each other. That's the thing, I love Jason and freak out whenever I see him in the studio but it's such a rare occasion.
Monica Rial - It's rare to hear each other sometimes.
Jason Douglas - One thing I'll say about Vic is he got his start around when me and Monica got ours in Houston, many moons ago. His career went off on a certain trajectory and he's well known for certain titles. He got to play Broly in the previous iteration and the studio just happened to use that character again. So he maybe brings more attention to our show from his fanbase, which is considerable. Obviously he's a talented voice actor and it's always terrific when a high-caliber performer who is respected gets to do a character like this. Particularly for Dragon Ball, it deserves the best people in every role. I'm sure they had trouble with casting for the Tournament of Power arc. You had all these new characters. It was not enough to just fill those roles. They had to be done right. There was a huge spreadsheet of every character that was going to show up. And even those that only had a few lines, there was a sense of getting the right actor for that role. Again, when we cast this role, now, they may only have three lines now but they may have a bigger role down the road. I think it's great to have someone in that role that has that, I hate to use "star power," but he brings a certain weight on his own for the show. It's good for Dragon Ball.
MR - It's gotta be fun for him, being known as Edward Ehrlich, the happy-go lucky-positive voice to being a straight-up villain. It's gotta be fun for him.
IS - I think it's going to hurt. It's going to hurt.
MR - [Laughs] It's one of those things where we say "congratulations?" It's like martial arts training when you keep getting hit to be conditioned, our voices have been conditioned with all the yelling over the years. So welcome to the team?
IS - Hope you survive it!
JD - When she says conditioned, she means damaged. Mel Blanc who would have told you the same thing, it takes a toll on your chords, over the years. It's a good thing, in a way, because your voice gets more deeper, more refined and flexible in certain ways. But in a clinical standpoint, it's not a good thing.
IS - But then it opens the tap and lets the bass flow.
JD - But it's not a singing kind of thing where you're working vocally to sustain. It's something that your chords are slamming against each other and you're tasting blood sometimes. I don't think our chords recover the same way our muscles do.
There seems to be a family theme to this movie. Are you anticipating a different film than what you're used to?
MR - I think the Japanese mentioned that this movie will make you cry. And I hypothesize that's because it does deal with these heartfelt issues. Everyone understands what it's like to be loved by your dad. Some kids will know how it feels to be abandoned. It's probably going to touch on these heavy subjects that people will relate them to and maybe feel inclined to cry. But who doesn't love an origin story? Who doesn't want to know more about these characters that you love? So I'm excited to see where it goes.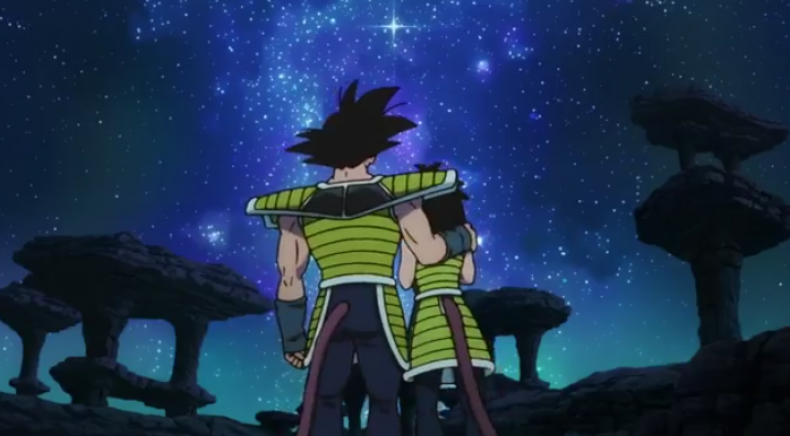 JD - I'll be interested to see if this is the type of origin story that's a jumping-on point for new fans. To start with this film and be curious enough to go back and start Super, that seems like a logical start.
IS - I feel like the movies are for bringing in fans and bringing in the wide audiences. For example, when my mother watched Battle of the Gods, she loved it because it was a story about a family and a birthday party and this angry cat guy comes with his friend and they have a big fight. The music in the movie was much lighter and happier, when they redid it for the show it was more frightening. It's a good marketing tool for those people like my mom to get them on the show. When she went to Resurrection of F, she was like, "Oh my god, is this show about fighting?" because she didn't know from Battle of the Gods. I think this new one is representative of the history and the rich legacy and bringing the fans into the depth of the history this world has. The first movie is: bring them in with family. The second is: look at all the awesome fighting. And the third one is: look how awesome this story can be.
Would Broly be a better God of Destruction?
IS - You know, I don't think he'll be bad.
MR - Hey now. What about my hubby?
IS - Sorry. There are a lot of people I think are contenders. But considering his rage, well… we don't know yet. He can just be like "I don't want to fight, but I have to." Ideally a destroyer destroys, and I think that's what he does.