'Certified Lover Boy' Tracklist: All the Songs on Drake's New Album
After multiple delays, Drake has finally released his latest album. Certified Lover Boy is the musician's sixth studio album.
The 34-year-old rapper confirmed the album's release date with an Instagram post showing what appeared to be a handwritten note detailing the album's tracklist.
The album is made up of 21 tracks.
This is the Certified Lover Boy tracklist in full.
Tracklist for Drake's Certified Lover Boy
Champagne Poetry
Papi's Home
Girls Want Girls (Ft. Lil Baby)
In the Bible (Ft. GIVĒON & Lil Durk)
Love All (Ft. Jay-Z)
Fair Trade (Ft. Travis Scott)
Way 2 Sexy (Ft. Future & Young Thug)
TSU
N 2 Deep (Ft. Future)
Pipe Down
Yebba's Heartbreak (Ft. Yebba)
No Friends in the Industry
Knife Talk (Ft. 21 Savage & Project Pat)
7AM on the Bridle Path
Race My Mind
Fountains (Ft. Tems)
Get Along Better (Ft. Ty Dolla $ign)
You Only Live Twice (Ft. Lil Wayne & Rick Ross)
IMY2 (Ft. Kid Cudi)
Fucking Fans
The Remorse
When Did Certified Lover Boy Come Out?
Drake's last album was Scorpion, which was released in 2018 and featured hits including Nice For What, In My Feelings, and God's Plan.
While this may be the first album he's released since then, he did share the mixtape Dark Lane Demo Tapes last year.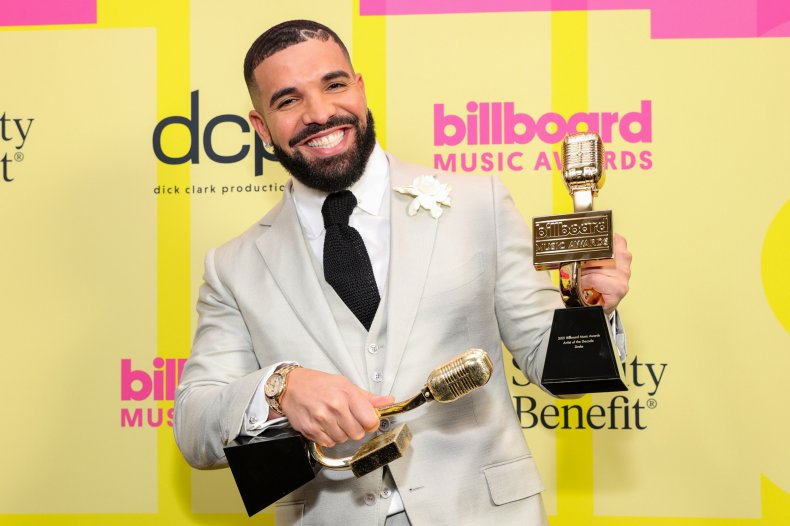 The 34-year-old rapper first announced the album last year, before delaying its release to January 2021.
After suffering an injury, the "Hotline Bling" hitmaker pushed back the album's release again to an undefined summer date while he recovered from knee surgery.
The final release date was teased during an episode of Sports Center as grainy footage of a man holding a cardboard sign that read "CLB September 3" was spliced in with video of sporting highlights.
Drake later confirmed the news himself, sharing an image on his Instagram account of 12 pregnant emoji credited to British artist Damien Hirst, which was later confirmed to be the album's cover art.
Initially fans speculated that each emoji represented a song, meaning the album would comprise a total of 12 tracks.
Fans had also wondered if the album would land on the same day as Kanye West's delayed Donda after the rapper hosted multiple listening parties but continued to push back the album's release.
Donda, named after West's late mother, was finally released on August 29, though the 44-year-old took to Instagram to claim his music was made publicly available by his label, Universal, without his prior knowledge.
He also claimed the song "Jail Pt. 2," which features controversial figures Marilyn Manson and DaBaby, had been blocked from the album though the song can still be streamed on Spotify.
The feud between West and Drake has escalated in recent weeks with West appearing to share the Canadian's home address on social media before quickly deleting his post.
It came after West took offense to references Drake made to the rapper in a verse on the song "Betrayal," which features on Trippie Redd's latest album Trip at Knight.
The pair's albums dropping days apart from each other has prompted a wave of reactions and memes online.