Drake Fans Enraged as OVO Fest Sells Out, Tickets Resold for Thousands
Drake fans are upset after the rapper's OVO fest quickly sold out while resell tickets are being sold for thousands.
On July 13, Drake took to social media to announce October World Weekend, which is a three-day concert event in Toronto, Ontario that featured big names in the music industry.
The All Canadian North Stars begin the weekend early on July 28 at History, a Toronto music venue. On July 29, Chris Brown and Lil Baby are set to perform on the Budweiser Stage. At the same stage on Monday, August 1, the Young Money reunion featuring Nicki Minaj and Lil Wayne is set to happen.
In his announcement, he stated that he plans to bring the fest around the world in 2023 in celebration of the 10th anniversary. OVO stands for October's Very Own, which is the name of Drake's label and clothing line.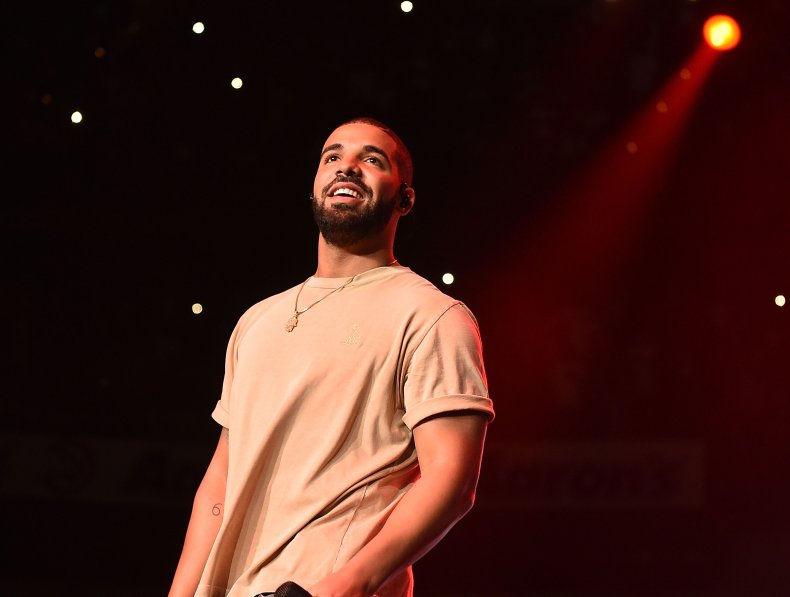 Drake's surprise announcement got everyone's attention, as tickets were going on sale just two days later. The tickets for the night of the Young Money reunion has sold out quickly, making many fans upset that they couldn't get tickets. Some have taken to Twitter to call out resale prices on Ticketmaster, ranging from $600 to $2,000.
"Can't believe the ovo fest tickets are sold out that quick. I was in the queue for so long," one fan tweeted.
"Not #OVOfest being sold out!! I waited in line for 2 hours," commented another.
"2k+ people ahead of me in the ticketmaster queue for ovo fest. looks like it's gonna be another year of hopping from IG live to IG live for the ultimate at home concert experience," exclaimed a fan.
"$1200 for OVO fest tickets? I better f**k Wayne, I better f**k Drake," wrote one Twitter user, gaining over 55,000 likes.
A fan said, "If Ticketmaster really think they could charge me $750 for OVO fest lawn tickets they best be performing on MY lawn."
"Drake should've booked a bigger venue for OVO fest. 16k capacity isn't enough since there's so manny people who weren't able to get a ticket due to them selling out within minutes," another fan echoed.
OVO Fest began in 2010 in Drake's Canadian hometown of Toronto and has had some A-list entertainers perform including Eminem, Jay-Z, The Weeknd, Stevie Wonder, Rihanna, Cardi B and Kanye West.
With the major popularity of the annual fest, this isn't the first time that the festival has sold out. In 2017, the show sold out in mere minutes—and, of course, fans were upset, much like they are now.