Drake and Kanye West Feud Ends As Photos, Videos of Two Hanging Out Go Viral
Drake and Kanye West appear to have ended their long-running feud as the pair posed for a photo and were seen hanging out together.
West—who has officially changed his name to Ye—visited his rival at his home in Toronto and posted a snap on social media with a white dove emoji, suggesting they have made peace with one and other. Ye's friend J. Prince is also featured in the photo.
Drake—real name Aubrey Drake Graham—also posted a series of videos on his own Instagram that shows him and Ye hanging out together along with comedian Dave Chappelle.
One video shows Chappelle giving a speech about the Canadian rapper inviting him, Ye and other people to his home. In the second video, Ye is filming himself and Drake selfie-style goofing around to music.
Both rappers had major releases this year, Ye with Donda and Drake with Certified Lover Boy.
Their reunion comes after Ye's public invitation to Drake to co-headline an event in Los Angeles to raise awareness and advocate for the freedom of Larry Hoover, a former Chicago gang member who is serving six life sentences.
The infamous feud between the pair has gone on for years as they have been trading insults since as far back as 2010.
Hip Hop fans the world over have been celebrating the end of the feud this morning as the photo and videos go viral on social media.
Ye's photo has more than 2 million likes on Instagram at the time of publishing while Drake's post has more than one and half million likes.
"Oh my god, Drake and Kanye linked up. Can't wait for the music now," tweeted YouTuber Chunkz.
While another person added: "It looks like Drake & Kanye are actually gonna meetup to perform at the Free Larry Hoover concert together. I'm glad they're putting their differences aside for a great cause."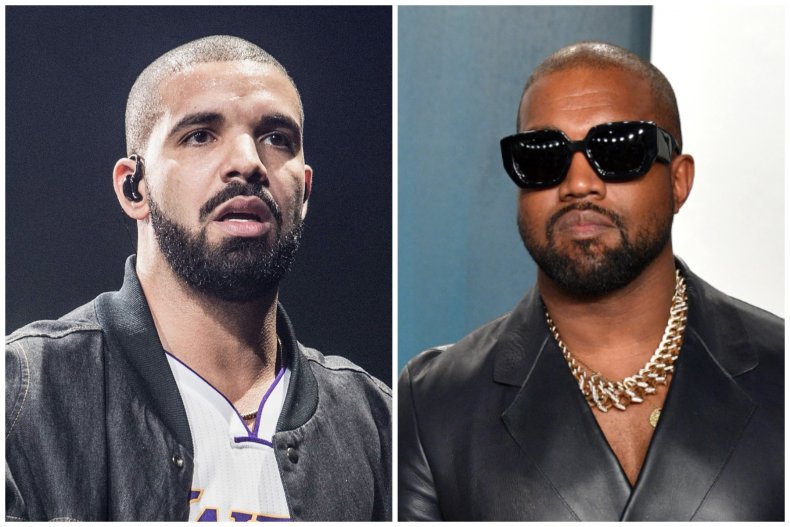 "DRAKE AND KANYE ARE FRIENDS AGAIN LET'S GOOOOOO!" read another excited tweet.
Ye offered an olive branch to Drake last week with the Larry Hoover invitation.
He said in an Instagram video: "I'm making this video to address the ongoing back and forth between myself and Drake. Both me and Drake have taken shots at each other, and it's time to put it to rest.
"I'm asking Drake on December 7 to join me on stage as a special guest to share the two biggest albums of the year, live in Los Angeles, with the ultimate purpose being to free Larry Hoover. I believe this event will not only bring awareness to our cause, but prove to people everywhere how much more we can accomplish when we lay our pride to the side and come together."
Drake is currently facing lawsuits following his performance at AstroWorld with Travis Scott, where a deadly crowd surge resulted in 10 deaths.