Drake's New Track 'Girls Want Girls' Divides Fans
Drake burst back into the charts this morning with a brand new album, Certified Lover Boy.
Filled to the brim with high-profile collaborations, the album comes just five days after Kanye West dropped his highly anticipated and much-delayed album Donda.
Certified Lover Boy is a 21-track bonanza that is already getting high praise and positive reviews.
Everyone from Jay-Z to Nicki Minaj is featured along with Kid Cudi, Lil Baby, Lil Wayne, Rick Ross, Young Thug, Future, 21 Savage, Tems, Project Pat, Yebba, Giveon and Ty Dolla $ign.
One track that is standing out so far is "Girls Want Girls" featuring Lil Baby.
The song is a bizarre ode to lesbians that is dividing fans on social media.
In the song, Drake raps: "Yeah, say that you a lesbian, girl, me too," in a sentiment that has left some fans somewhat confused.
Drake is singing about his love for women, but is he diminishing other women's attraction to women with the line? Is Drake being an LGBTQ+ ally here or is he being a little creepy?
"Drake really said how can I fetishize lesbians in 2021 and recorded girls want girls and then said he's a lesbian too," reads one tweet criticizing the song.
While another person added: "girls want girls oh yea this for the lesbians."
Another fan shared a photo of the Toronto rapper draped in a Rainbow flag while another tweeted: "So 'Girls Want Girls' ain't pushing the Gay agenda? Asking for the next time y'all complain about lil nas x."
However, another negative tweet about the song reads: "Are we listening to the same 'girls want girls' song by Drake because this song ain't it."
Another confused fan wrote" "Why drake just say "say u a lesbian girl me too" ?????? HELLO ????"
Describing the album in its Apple Music bio, Drake said Certified Lover Boy is about "a combination of toxic masculinity and acceptance of truth which is inevitably heartbreaking."
So make of "Girls Want Girls" what you will.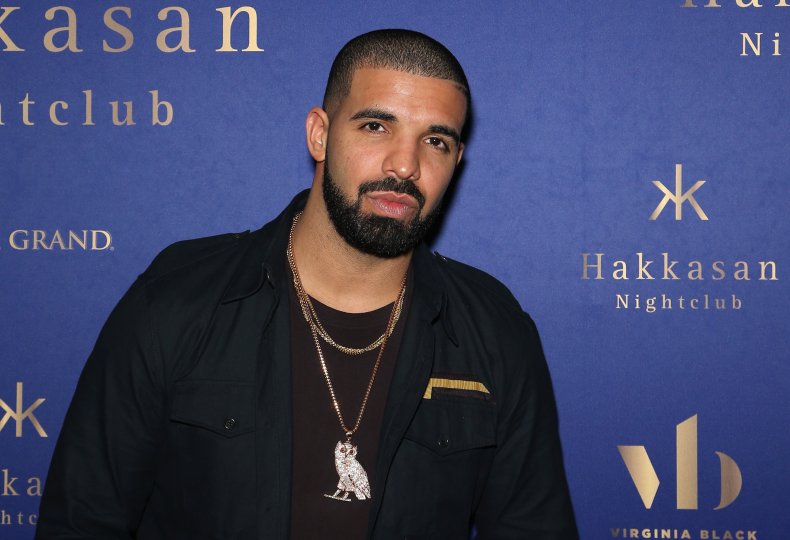 Drake fans were also sent into a bit of a frenzy on Friday morning when the rapper name-dropped Ayesha Curry in the track "Race My Mind."
The lyric in question reads: "How I'm supposed to wife you if you ain't Ayesha enough" and its already proving to be one of the more popular refrains from the album.
"'You not Ayesha enough" is about to be the F*** boy caption of the year,'" reads one tweet.