Drake Posts DM Receipts After Music Critic Published Fakes
Drake has chosen to publicly air his personal beef by sharing screenshots of direct messages he sent to a prominent music critic.
The critic, Anthony Fantano, is arguably YouTube's most popular music analyst, with his channel "The Needle Drop" boasting some 2.63 million subscribers. Now, months after Fantano described Drake's latest album as "not good," the famed singer-rapper-actor has chosen to turn the tables and give Fantano his own bad rating.
The drama kicked off on Thursday when Fantano posted a video to YouTube claiming that Drake had "slid into [his] DMs." But instead of revealing what the singer had actually sent, Fantano—who's a vegan—showed fake messages outlining the recipe for vegan cookies.
Drake wasn't having it.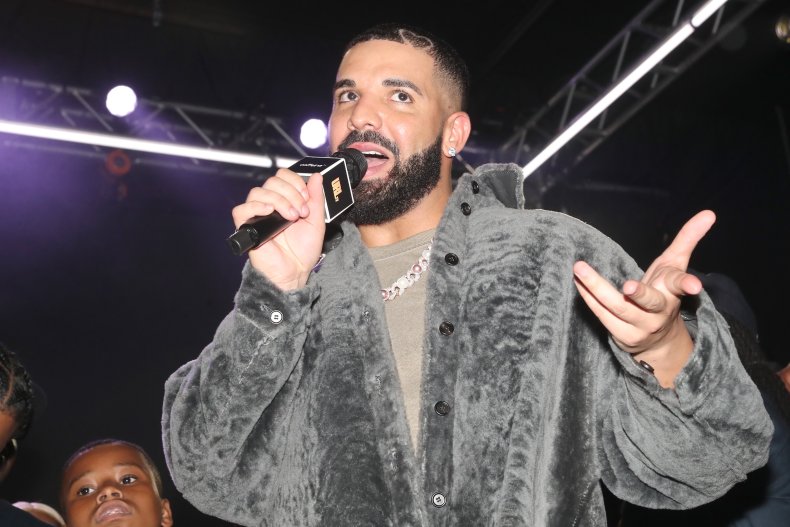 After Fantano's video aired, Drake attempted to set the record straight about what he'd actually said. He posted screenshots of the messages on his Instagram story that he'd sent to Fantano, and they weren't very nice.
Drake opened the verbal takedown by issuing his own rating of the music critic.
"Your existence is a light 1," Drake wrote to Fantano, "And the 1 is cause you are alive."
"And cause you somehow wifed a black girl," the singer continued. "I'm feeling a light to decent 1 on your existence."
If Fantano was attempting to goad Drake into releasing the real messages, then his plan certainly worked. When Drake posted the receipts on his Instagram Story, Fantano seemed to celebrate.
"That bitch shared the salty ass DM to over 100 million people," he wrote in a tweet, which included a picture of a massive "W," which likely stood for "win."
One Twitter user seemed to think that it was all a part of Fantano's master plan.
"so fantano trolled drake into showing real DMs that were more embarrassing than the fake? he should've stuck with the recipe," the user wrote.
Fantano has mostly seemed to take Drake's disses in stride, even changing his name on Twitter to "anthony 'light 1' fantano." He's also reshared his less-than-favorable review of Drake's latest record, Honestly, Nevermind, reiterating in a tweet that it was "NOT GOOD."
Still, some on social media have handed the "W" to Drake. One person wrote to Fantano on Twitter that the singer's rating of him was "hilarious."
"My rating system lives rent free in his head," Fantano wrote in response.
Other onlookers are also laughing at the ordeal, saying that they think Drake committed a huge self-own. One YouTuber who commented on Fantano's "vegan cookie recipe" video wrote: "The fact that Drake actually Dm'd him and we had no idea what he actually said until drake self reported the truth (which made him look awful) is hilarious."
Newsweek has reached out to Drake and Fantano to ask for further comment.