Drake Responds to $4 Billion Lawsuit From Woman Arrested for Breaking Into His Home
Drake has requested the dismissal of a $4 billion lawsuit that was filed against him by a woman who was accused of breaking into his home in 2017.
Citing court records, Radar Online has reported that the lawsuit was filed back in August by Mesha Collins, who has accused the rapper of defamation.
Collins, the outlet reported, has accused Drake—full name Aubrey Drake Graham—of invading her privacy and using her name and likeness in "defamatory manners."
Back in 2017, Collins was arrested by the Los Angeles Sheriff's Department for breaking into the "God's Plan" rapper's California property.
At the time, officers said they arrived at the home to find that Collins had consumed some of the refreshments in Drake's home and had locked herself inside a room.
After she was released from jail after posting a $100,000 bail, Canadian-born Drake opted against pressing charges as he felt she was struggling with personal issues.
Drake is now calling for Collins' lawsuit to be dismissed with immediate effect, with his lawyer stating that "after trespassing at his home and being arrested in 2017" the complainant now "attempts to make contact with" the star "by suing him."
Dismissing the lawsuit as "frivolous" and based on "delusional figments of her imagination," his attorney said that further claims that Drake released music and shared Instagram posts that "invaded her privacy by revealing to the world where she lived" are "pure fiction."
According to the motion, Drake was unaware of who Collins was until he was served with her lawsuit earlier this year.
"He never knew the identity of the person who had broken into his home in 2017, had never met Collins or communicated with her (or her friends), and was therefore wholly unaware of her existence (or her name, nickname, and likeness) or where she lived," read the motion.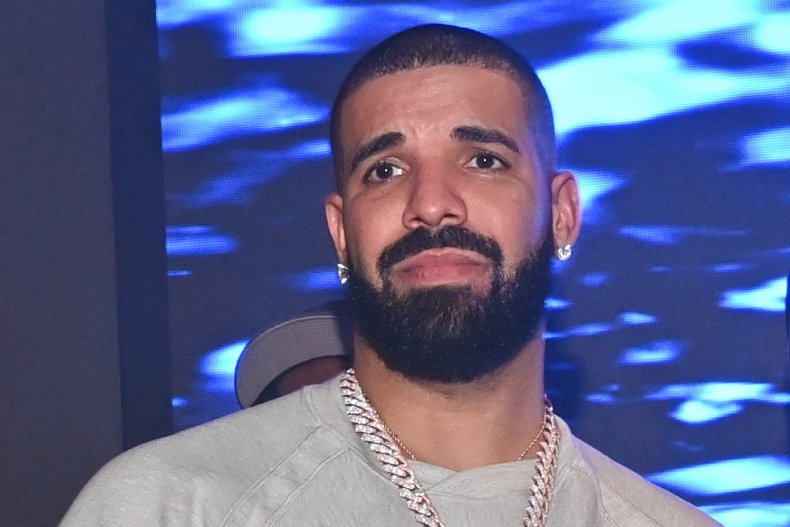 In his own declaration under oath, Drake said: "In April 2017, somebody broke into my Los Angeles home when I was not there. At the time of that incident, I was not told any details about the trespasser, including her name.
"I understand that Plaintiff Mesha Collins ('Plaintiff') filed a lawsuit against me in August 2021. When this lawsuit was filed and served on me, I learned that Plaintiff is the same person who broke into my house in Los Angeles in April 2017.
"I do not know Plaintiff. I have never met her and have never communicated with her. I did not even know of Plaintiff until this lawsuit was filed and served. Indeed, I was unaware of Plaintiff's identity, name, or where she alleges she lives until the filing and service of this lawsuit."
He added: "I have never mentioned or even referred to Plaintiff (by her name, nickname, image/likeness, or otherwise) in any of my music, Instagram posts, or in connection with any products or services that I have endorsed."
Newsweek has contacted a representative of Drake for comment.
Drake is also facing a number of lawsuits in the aftermath of the November 5 Astroworld tragedy, in which 10 attendees died and hundreds more were left injured following a stampede at NRG Park stadium in Houston, Texas. Drake was brought out as a guest performer by Astroworld headliner Travis Scott.
Sharing a statement on the tragedy on Instagram, Drake said: "I've spent the past few days trying to wrap my mind around this devastating tragedy. I hate resorting to this platform to express an emotion as delicate as grief but this is where I find myself.
"My heart is broken for the families an friends of those who lost their lives and for anyone who is suffering. I will continue to pray for all of them, and will be of service in any way I can. May God be with you all."