As Trump Pushes for Border Wall, Celebrities Come Out In Support of Dreamers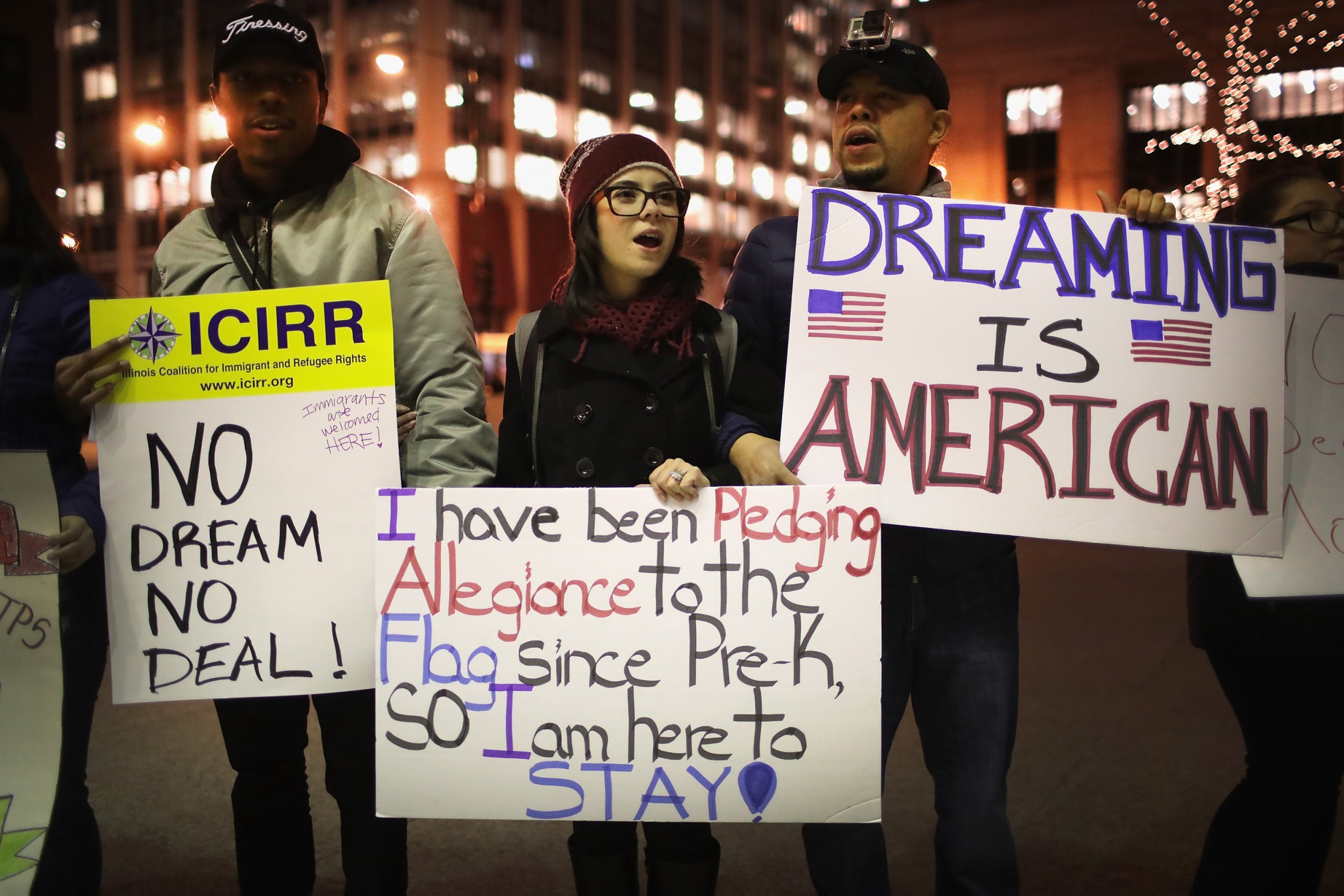 Earlier this week, President Donald Trump said he's willing to protect Dreamers—the nearly 800,000 immigrants living in the United States who were brought to the country as children without proper authorization that benefited from the Deferred Action for Childhood Arrivals (DACA) program under President Barack Obama—in exchange for a border wall.
Many leaders in the movement to protect Dreamers from deportation soundly rejected the move, saying the proposal essentially amounts to leveraging the lives of nearly a million people as a bargaining chip for political gain.
As Congress debates what to do, some high-profile supporters of the movement hope to tip the scales.
Over the last couple of weeks, Brittney Spears, Snoop Dogg, Selena Gomez, and other celebrities from across the arts have recently voiced their support for Dreamers, often sporting t-shirts that say, "We are all Dreamers."
These celebrities join the ranks of John Leguizamo, Lin-Manuel Miranda, John Green, Cher, Mia Farrow, and others who have publicly voiced their support for Dreamers in the past.
The campaign in support of Dreamers gained momentum in December as advocates pushed Congress to include DACA protections in the end-of-the-year spending bill.
The ending of DACA is only one part of Trump's increased immigration enforcement.
Since January 2017, the Trump administration has ratcheted up arrests of unauthorized immigrants at a dizzying speed; giving federal immigration agencies the green light to arrest anyone, anywhere; implemented a travel ban against Muslim-majority countries that left hundreds of asylum-seekers approved for relocation in the U.S. stranded across the world; proposed curtailing family-based visas and other forms of legal immigration; and is considering separating migrant children from their parents at the southern border.
Critics of the president's proposed border wall say that the project is a waste of federal dollars and poses an environmental risk to the borderlands area