Trump Is Using DACA Recipients as Bargaining Chips for Border Wall Funds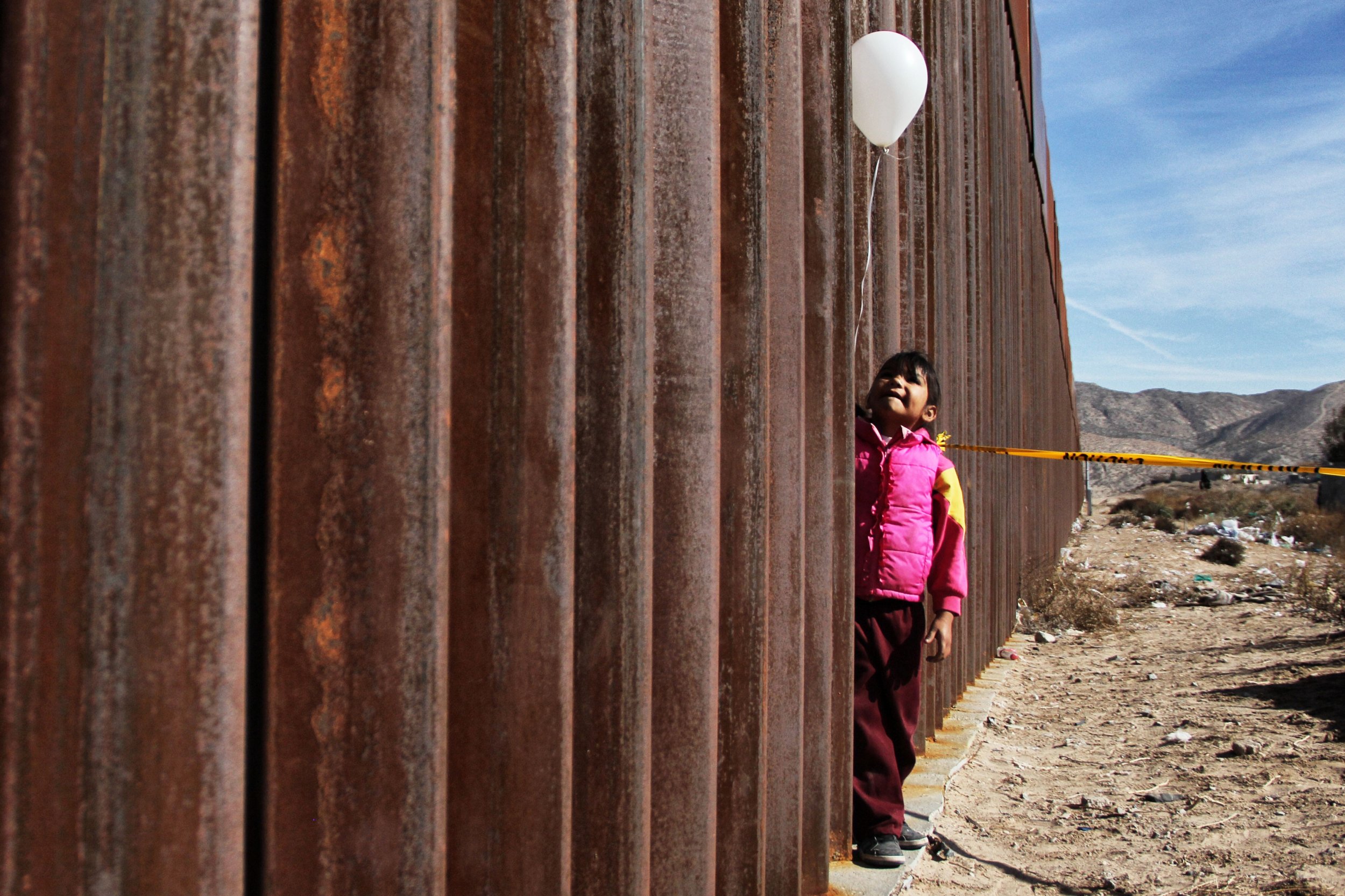 President Donald Trump has signaled he plans to use the country's nearly 800,000 so-called Dreamers as bargaining chips in the effort to build his long-promised "big, beautiful" wall along the U.S.-Mexico border.
Following a meeting with Senate Republicans Thursday to discuss a potential fix for an Obama-era policy that shielded the Dreamers—working adults who were brought to the country illegally as children—from deportation, Trump said he believes a deal to help them is possible if funding for the wall and for beefed up border security is included.
"Hopefully everything is going to work out very well. We really want it to work out," Trump told reporters at the White House Thursday.
"I can tell you the Republicans want to see it work out very well. If we have support from the Democrats, I think DACA is going to be terrific," he added, referring to the Deferred Action for Childhood Arrivals program.
"We need protection, we need the wall, we need all of those things, and frankly, I think a lot of Democrats agree with us when they see what's happening," Trump said. "When they see the kind of problems we're having at the border, they really understand it. Whether they'll vote that way is another situation, but they really understand it."
The president's statements Thursday reiterate a tweet he sent last week threatening Democrats that there would be no fix for DACA without funding for the wall.
"The Democrats have been told, and fully understand, that there can be no DACA without the desperately needed WALL at the Southern Border and an END to the horrible Chain Migration & ridiculous Lottery System of Immigration etc. We must protect our Country at all cost!" Trump tweeted on December 29.
Democrats have signaled they could support a DACA deal that contains more funding for border security, but they've shown no inclination to fund Trump's proposed wall.
Eight border wall prototypes have been built, but the 2,000-mile project remains unfunded amid the political opposition.
"Let me be clear: Trump's border wall is a waste of money and I will block funding for it," Senator Kamala Harris (D-Calif.) tweeted during the prototype construction phase.
Instead of constructive talks, Trump and the Democratic leadership have engaged in a public war of words over a potential DACA fix and funding for the border wall, and the status of nearly 800,000 DACA recipients is hanging in the balance.
Trump has lashed out at the opposition party and at Senate Minority Leader Chuck Schumer (D-N.Y.) in particular, saying they were not working to protect the young immigrants.
"Democrats are doing nothing for DACA - just interested in politics. DACA activists and Hispanics will go hard against Dems, will start "falling in love" with Republicans and their President! We are about RESULTS," Trump tweeted on January 2.
Schumer fired back the following day, calling for a DACA fix in a final government spending bill that needs to be passed before stopgap funding expires on January 19.
"We have two weeks to negotiate a budget deal that must also address a host of other items, #ExtendCHIP, community health centers, disaster aid, and of course, the #Dreamers," Schumer tweeted on January 3.
The DACA program was enacted by President Barack Obama in 2012. It gives adults brought illegally to the U.S. as children protection from deportation as long as recipients go to school, work and avoid criminal activities. Trump in September announced the wind-down of the program, directing the Department of Homeland Security to stop processing new and renewal applications. The president then asked Congress to act to save it, but DACA recipients could begin to lose their status in March.
Immigrant advocates have insisted that there will be no incentive for the Republican majority to ever pass a stand-alone DACA solution if it is not included in the government funding legislation.
Senate Majority Leader Mitch McConnell has scoffed at the notion a shutdown will happen because of the DACA issue, dismissing it as "ridiculous." Congress has until March to address the issue, McConnell has said.