Dunkin' Employee Causes Backlash After Claiming He Treats Tipping Customers Better in Viral Video
A Dunkin' employee is facing backlash after a viral TikTok video showed how he treats customers who tip versus ones who don't.
The video, which has amassed over 1.3 million views, shows the worker making an iced coffee with text on the screen reading "How I b making drinks when they don't tip..."
The employee, whose TikTok name is jasonmora2, starts the video by grabbing an empty cup and filling it with a small amount of milk and sugar. He then shovels in a full scoop of ice before adding the coffee, securing the lid, and shaking the cup.
The employee then shows how he makes tipping customers' coffees. He starts with the same process, milk and sugar, a scoop of ice, and coffee. But instead of shaking the coffee at the end, he stirs the drink with a spoon as it comes out of the coffee machine, "making sure no sugar is left behind."
"Just showing an example of how we put more effort when tipped. Ain't no one beggin for money being tipped will make anyone do a lil more," reads jasonmora2's pinned comment under the video.
The video garnered 5600 comments and 500 shares as of Friday afternoon, and muchof the conversation revolves around how employees should treat all customers equally—no matter if they tip or not.
"Bro u get paid hourly...only people who should be expecting tips is servers/delivery drivers," wrote bigboyuser5000 in a comment that had over 3600 likes.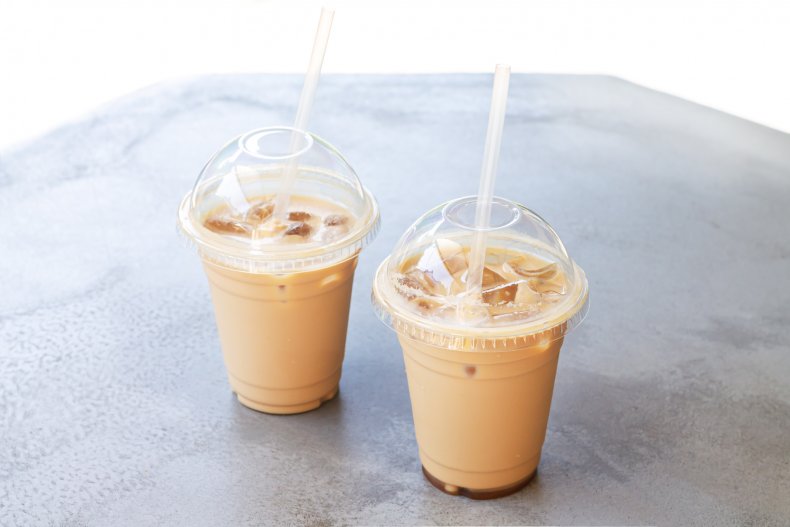 Another user named dahotboycj wrote, "so im tipping for you to stir my drink?" Many commenters replied by joking that they can stir their own drinks. Two TikToker users in the comments argued that employees still need to do their job even if they aren't being tipped by customers. One replied to dahotboycj by writing, "their job is to make the drink the customer orders not do the bare minimum and have an excuse if they didn't tip at Dunkin."
"I love Dunkin but their workers complain too much," zzaara12 commented. The comment currently has over 11,700 likes.
Newsweek recently covered another viral TikTok video that was posted on jasonmora2's profile. On August 18, the TikToker shared a video depicting how he used the same amount of coffee for a medium and a large cup. Using a spoon to stop the ice, the employee pours a full medium cup of coffee into an empty large cup. He then continues to scoop in ice until the liquid is up to the brim of the large cup.
The employee shows that the only difference between the sizes is that the large coffee has much more ice. The video currently has over 17 million views and 4900 comments.
People in the comments joked that the person should have asked for light ice. "When I asked for an iced coffee but they gave me an coffeed ice," joked user lilsigmt in the comments. "Just ask for LIGHT ICE ITS NOT THAT HARD," another TikToker named tvhoe commented.
Jason has also posted other viral TikToks about his job at Dunkin', including one that depicted him throwing out all of the unsold donuts from the day. The video, which has 1.5 million views, shows a trash can full of donuts with floating text that reads, "this really b the worst part of my day."