Dustin Higgs Not Surprised by Coronavirus Diagnosis Before Execution Date
A federal death row prisoner scheduled to be executed next month recently tested positive for the coronavirus but was not shocked to learn of the diagnosis, his attorney told Newsweek.
Dustin John Higgs, 48, is one of more than 200 inmates at the U.S. penitentiary in Terre Haute, Indiana, who tested positive Friday morning, according to a Federal Bureau of Prisons data tracker. Higgs learned of his diagnosis earlier this week from his attorneys, who are trying to get his execution date withdrawn.
Attorney Shawn Nolan said he and other members of Higgs' legal team informed Higgs of his positive test on Thursday.
"He was not overly surprised, because they have been testing a lot of guys there," Nolan said. Higgs had not felt well earlier in the week, Nolan added.
Higgs' attorneys are in the process of tracking down updated medical records for their client and hoping the U.S. Department of Justice or the courts will intervene in his execution, which is set for January 15, 2021.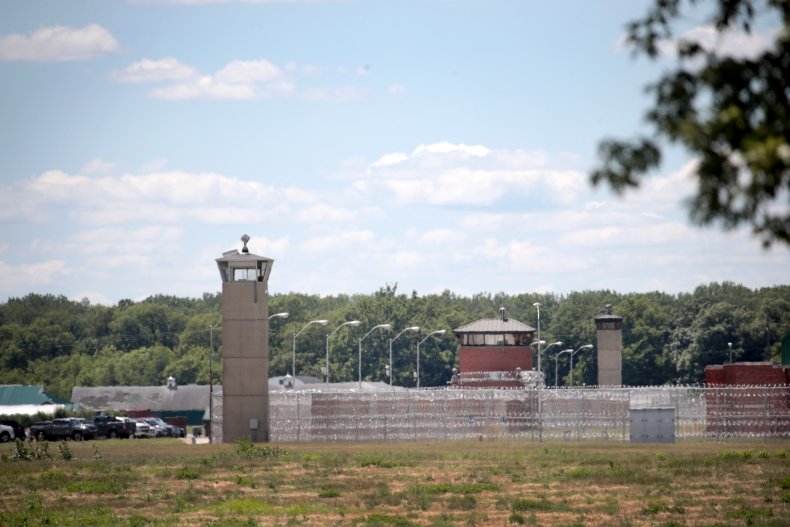 Nolan said there was a status hearing on Thursday about Higgs' case in Washington, D.C., to discuss Higgs' asthma, which his attorneys say is a concern, given the lethal injection mode of execution. Nolan said he is hopeful that the court will decide to withdraw or postpone the execution date in light of Higgs' positive coronavirus test.
In a Thursday statement from Nolan, he attributed Higgs' diagnosis to recent "superspreader" executions at the Terre Haute facility.
"This is surely the result of the superspreader executions that the government has rushed to undertake in the heart of a global pandemic," Nolan's statement said. "Following the two executions that took place last week and one other two weeks prior, the COVID numbers at the federal prison in Terre Haute spiked enormously. Now our client is sick."
While speaking with Newsweek on Friday, Nolan reiterated his concerns about holding executions as the pandemic continues raging throughout the U.S. and in the nation's prisons.
"They're proceeding with these executions, which are like superspreader events, in the midst of the pandemic, which seems crazy to me," Nolan said. "They bring in all these people from outside the prison to conduct the execution—the 'execution team,' they call it. They're coming in from outside."
Nolan said he is not yet sure what Higgs' diagnosis will mean for final visits with family members and ongoing discussions with his legal team in the weeks ahead. But the attorney is hopeful the courts will take those factors into consideration in deciding whether to move forward with the scheduled execution.
President Donald Trump's administration resumed federal executions in July and put seven death row inmates to death by the end of September. Attorney General Bill Barr announced Higgs' execution date last month. Higgs is set to be the final death row inmate executed before President-elect Joe Biden takes office on January 20.
In 2000, a jury found Higgs guilty of three counts each of first-degree premeditated murder, first-degree felony murder and kidnapping resulting in death. Higgs was convicted of kidnapping three women in January 1996 and instructing a friend of his to fatally shoot them, which that friend then did, according to the Department of Justice.
In its appeal of the jury's initial decision, Higgs' legal team argued that he was not the one who pulled the trigger, but the charges have thus far been affirmed throughout the appeals process.
Newsweek reached out to the Department of Justice for comment but did not receive a response in time for publication.