As the end of Donald Trump's presidency nears, his administration is continuing an execution spree that started this summer despite the raging coronavirus pandemic.
The Trump administration resumed federal executions in July, ending a 17-year moratorium. Many saw it as part of the president's efforts to burnish a law-and-order reputation ahead of the November presidential election.
With seven inmates put to death by lethal injection between July and September, Trump had already set a record for the most inmates executed by a president in a single year.
But despite Democrat Joe Biden—a death penalty opponent—winning the White House, the Trump administration has moved forward with plans to execute five more federal inmates during the president's lame-duck months.
If they all go ahead, they will cement Trump's legacy as the most executing president in more than a century—even though support for the death penalty has waned in recent years.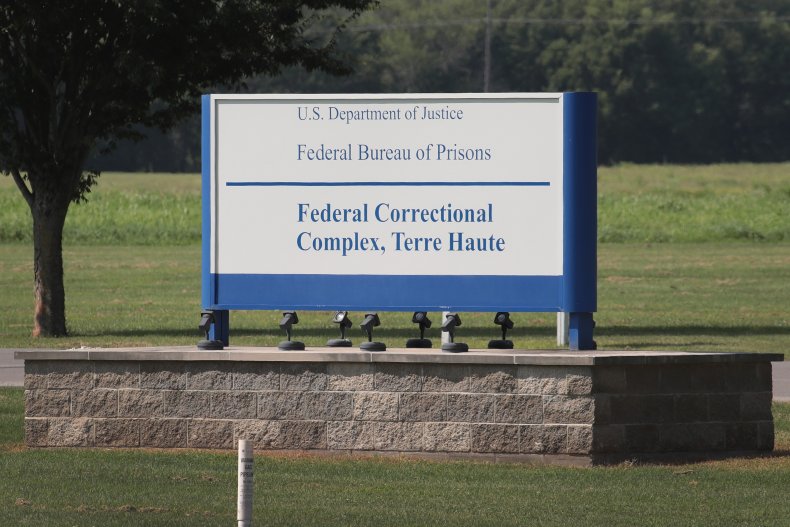 Robert Dunham, the director of the Death Penalty Information Center (DPIC), told Newsweek in a recent interview that the Trump administration's execution spree is "out of step with federal practices for more than a century."
"No-one has ever attempted to carry out so many executions at the federal level," he said. "No-one in modern American history has attempted to carry out so many executions in such a short period of time... and no-one has done so in a manner that so closely disregards the rule of law."
Here are all the inmates executed by the Trump administration and the ones scheduled to be put to death before Trump leaves office.
Daniel Lewis Lee (July 14)
Lee, 47, was executed for the 1996 killings of gun dealer William Mueller, his wife Nancy Mueller and her 8-year-old daughter Sarah Powell which prosecutors said was part of a plot to steal guns and cash to help establish a whites-only clave in the Pacific Northwest.
It took place after a divided Supreme Court overturned a judge's order that had halted Lee's execution. "I didn't do it. I've made a lot of mistakes in my life, but I'm not a murderer. You're killing an innocent man," Lee said before his death.
Wesley Ira Purkey (July 16)
Purkey was also put to death after a last-minute Supreme Court ruling saying it could proceed and despite his attorneys arguing that he was not mentally competent.
The 68-year-old had been convicted in 2003 for raping and killing 16-year-old Jennifer Long before dismembering, burning and dumping her body in a septic pond. He used his last words to apologize to his victim's family and called his execution a "sanitized murder."
Later court filings by lawyers for Keith Nelson, another federal row inmate, said Purkey experienced "excruciating pain and suffering" and a sensation akin to drowning when he was put to death.
Dustin Lee Honken (July 17)
The meth kingpin who killed several people, including witnesses to stop them from testifying against him, was the third federal inmate executed by the Trump administration.
The DoJ said 53-year-old Honken in 1993 kidnapped, fatally shot, and buried Lori Duncan, a single, working mother as well as Duncan's two young daughters. He also murdered Greg Nicholson, a government informant who testified against Honken on federal drug trafficking charges. Honken also murdered Terry DeGeus, who he thought might also testify against him, by beating him with a bat and shooting him, according to the DoJ.
Honken's attorney, Shawn Nolan, said his client was "redeemed" and there was no reason for the government to execute him. "Dustin Honken was redeemed. He recognized and repented for the crimes he had committed, and spent his time in prison atoning for them," Nolan said.
Lezmond Charles Mitchell (August 26)
Mitchell, the only Native American on federal death row, was put to death for the 2001 slayings of Alyce Slim, a 63-year-old Navajo woman, and her 9-year-old granddaughter Tiffany Lee.
The 38-year-old's execution took place despite the objections of Navajo leaders and Mitchell's attorneys argued that the federal government had exploited a legal loophole to seek the death penalty in the case.
Keith Dwayne Nelson (August 28)
Nelson, 45, was executed for the 1999 rape and murder of a 10-year-old Kansas girl.
Pamela Butler had been rollerblading in front of her home when Nelson abducted her, according to the DoJ. He raped her before strangling her to death with a wire and burying her body in a forest behind a church.
"The execution of Keith Nelson did not make the world a safer place," his attorneys Dale Baich and Jen Moreno said. "Over the years, we have come to know Keith as someone who was different than the person who committed the horrible crime to which he admitted and pled guilty to in 2001. We saw his humanity, his compassion, and his sense of humor."
William Emmett LeCroy (September 22)
LeCroy, 50, was sentenced to death after raping and murdering 30-year-old nurse Joann Lee Tiesler in 2001.
The DoJ said he broke into Tiesler's home in Gilmer County, Georgia to further a plan to flee the country after serving 10 years in federal and state prison for crimes including child molestation, and statutory rape.
When Tiesler returned home, LeCroy strangled her with an electrical cord before raping her. He then slashed her throat with a knife and stabbed her in the back five times. He was arrested at the Canadian border after driving there in Tiesler's stolen vehicle.
Christopher Andre Vialva (September 24)
Vialva, 40, was executed for the 1999 murder of youth ministers Todd and Stacie Bagley in Texas. According to the Department of Justice (DoJ), Vialva and two accomplices kidnapped the couple at gunpoint after Todd Bagley agreed to give him and two accomplices a ride.
Vialva later parked on the Fort Hood military reservation, where the DoJ said he shot Todd Bagley in the head, killing him instantly and shot Stacie Bagley in the face, knocking her unconscious. The car was then set on fire by Brandon Bernard, scheduled to be executed this week, causing Stacie Bagley to die of smoke inhalation.
He was the first Black man put to death after the Trump administration resumed federal executions.
According to the Associated Press, Vialva asked God to comfort the families of the couple he killed, saying: "Father ... heal their hearts with grace and love."
Orlando Cordia Hall (November 19)
The 49-year-old, a Black man, was sentenced to death for the rape, kidnapping and murder of a 16-year-old girl.
According to the DoJ, Hall and four accomplices kidnapped Lisa Rene from her home in Arlington, Texas, in September 1994 as revenge on her brother, who they believed had reneged on a $4,700 marijuana deal.
Hall and his accomplices kidnapped her at gunpoint and Hall raped her in the car, according to the Department of Justice. She was then repeatedly raped at a motel before being hit over the head with a shovel and buried alive in a park.
Hall's attorneys said he had never denied the role he played in Rene's killing, but had been sentenced to death at the recommendation of an all-white jury. They said racial bias had been shown in the selection of those jurors.
Hall's execution was the first lame-duck federal execution in more than a century, according to the DPIC.
Brandon Bernard (Scheduled December 10)
Bernard, 40, is scheduled to be executed on December 10 for his role in the 1999 murder of Todd and Stacie Bagley at Fort Hood in Texas.
Advocates, including five of the nine jurors who condemned Bernard to death, are calling for his sentence to be commuted, noting that Bernard—who was 18 at the time—played a lesser role in the offense and was not present for the initial carjacking.
They argue that other "equally culpable" defendants were handed more lenient sentences. Bernard's co-defendant, Christopher Vialva, was executed in September.
Bernard's attorneys had filed a motion for a stay, arguing that expert evidence that was not presented at his trial would have likely spared him a death verdict—but a judge denied the motion on Tuesday.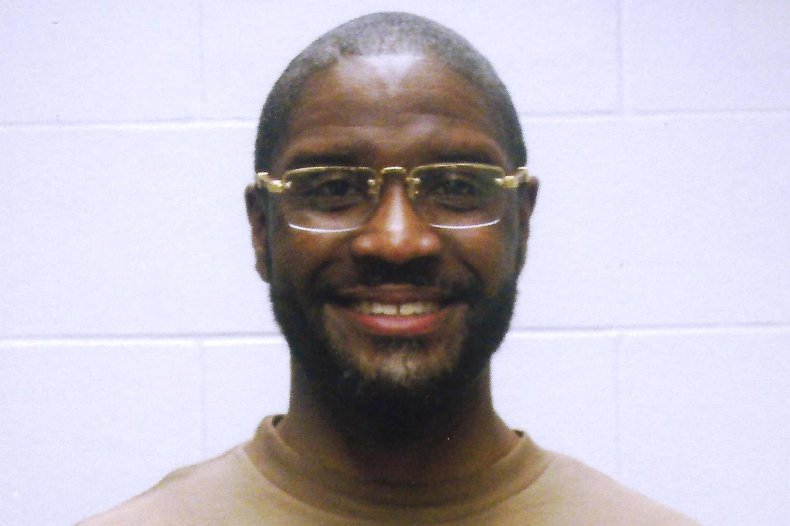 Alfred Bourgeois (Scheduled December 11)
Bourgeois, 56, is being executed for abusing, torturing and murdering his own daughter. He had taken his two-year-old daughter with him on a trucking route, where he abused her by "punching her in the face, whipping her with an electrical cord and burning the bottom of her foot with a cigarette lighter," according to the DoJ.
He killed the girl in July 2002 by slamming her head against a truck window and dashboard, after she knocked over a training potty.
Victor Abreu, Bourgeois' attorney, says he has an intellectual disability and therefore should not be executed. "The jury that sentenced Mr. Bourgeois to death never learned that he was a person with intellectual disability because his trial lawyers did not present the evidence that was available to them," Abreu said in a statement.
Lisa Montgomery (Scheduled January 12)
Montgomery, the only woman on federal death row, was originally scheduled to be executed on December 8. A stay was granted after her attorneys contracted COVID-19 while working on her case.
Montgomery, 52, was convicted of federal kidnapping resulting in death in 2007 after fatally strangling pregnant Bobbie Jo Stinnett, cutting the fetus from her womb and attempting to pass the child off as her own.
Her attorneys have argued that she is a victim of rape and child sex trafficking and that her history of trauma has caused mental illness so severe that she often loses her connection to reality.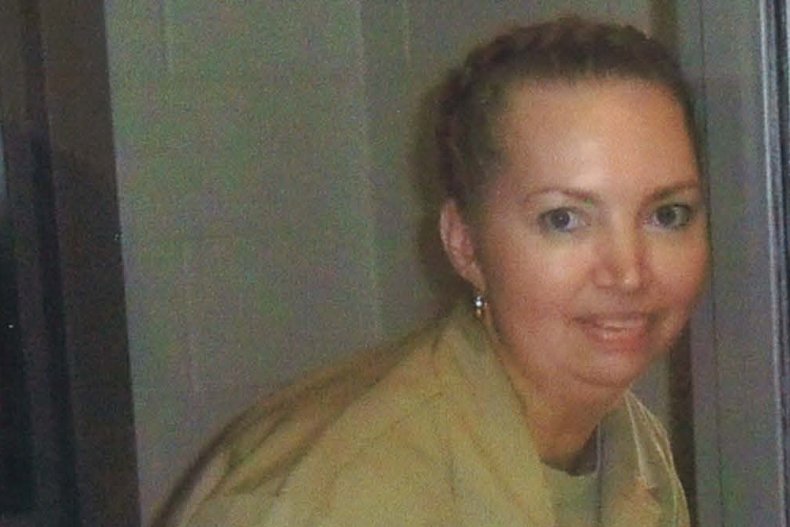 "Her severe mental illness and the devastating impacts of her childhood trauma make executing her a profound injustice," Kelley Henry, an assistant federal public defender representing Montgomery, has said.
Last month, the American Civil Liberties Union filed a lawsuit to end the "torturous" death row conditions that Montgomery is being held in, because they parallel the years of sexual abuse she endured.
Cory Johnson (Scheduled January 14)
Johnson, 52, was involved in a large drug trafficking conspiracy in Richmond, Virginia between 1989 and 1992. In early 1992, Johnson killed seven people "for perceived slights or rivalry in the drug trade," according to the DoJ.
His attorneys have argued that Johnson's execution should not proceed because he has an intellectual disability.
But "despite compelling evidence demonstrating his intellectual disability, no jury or court has ever listened to the evidence at a hearing to decide if he has intellectual disability," Johnson's attorneys Ronald Tabak and Donald Salzman said.
Dustin John Higgs (Scheduled January 15)
Higgs, 48, was sentenced to death for kidnapping and killing three women. Higgs had invited the women, aged between 19 and 23, to his apartment in Laurel, Maryland in January 1996.
After one of the women rebuffed his advance, he offered them a ride to Washington, D.C. but instead drove them to a secluded area where another man shot and killed the women.
Higgs' attorney Shawn Nolan has noted that his client's co-defendant, Willis Haynes, was the sole shooter in the case but was tried separately and was sentenced to life in prison without the possibility of parole. "It would be arbitrary and inequitable to punish Mr. Higgs more severely than the person who committed the murders," Nolan said.