Only Native American on Federal Death Row Executed Despite Tribe's Objections
The U.S. government executed the only Native American on federal death row on Wednesday, despite the objections of Navajo leaders.
Lezmond Mitchell, a Navajo, was put to death at the federal penitentiary in Terre Haute, Indiana, for the 2001 slayings of Alyce Slim, a 63-year-old Navajo woman, and her 9-year-old granddaughter Tiffany Lee.
Mitchell, 38, was declared dead by the Vigo County Coroner at 6.29 p.m. EDT on Wednesday, the Department of Justice (DOJ) said in a news release.
The Associated Press reported this was around 15 minutes after he was given a lethal injection of pentobarbital. Asked if he had any last words before he was executed, Mitchell replied: "No, I'm good."
By executing Mitchell, his attorneys said, the federal government had "added another chapter to its long history of injustices against Native American people."
In a statement to Newsweek, Jonathan Aminoff and Celeste Bacchi said: "Over the steadfast objection of the Navajo Nation, and despite urgent pleas for clemency from Navajo leaders and many other Native American tribes, organizations, and citizens, the Trump Administration executed Lezmond Mitchell, a Navajo man, for a crime against other Navajo people committed on Navajo land.
"Mr. Mitchell's execution represents a gross insult to the sovereignty of the Navajo Nation, whose leaders had personally called on the President to commute his sentence to life without possibility of release. The very fact that he faced execution despite the tribe's opposition to a death sentence for him reflected the government's disdain for tribal sovereignty."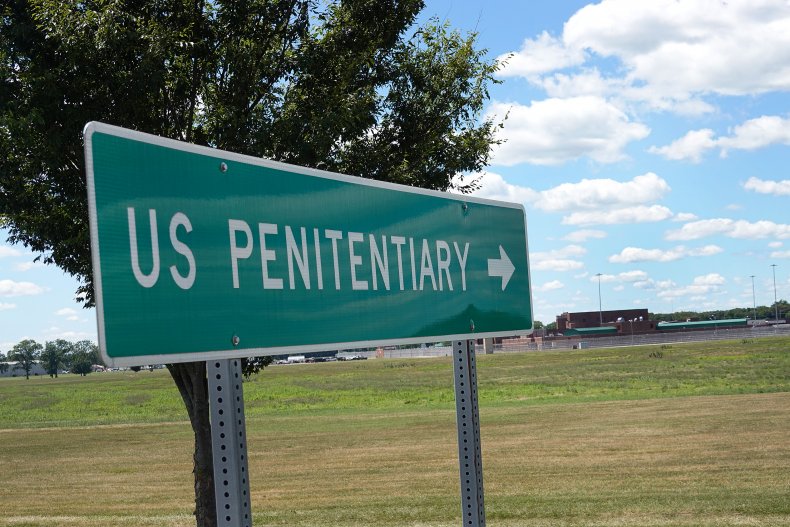 But Lee's father Daniel Lee told the AP that he wanted Mitchell to die for the murders. Saying he believed in the principle of "an eye for an eye," he said Navajo leaders don't speak for him.
Mitchell, who was 20 at the time, and an accomplice abducted Slim and the girl as part of a carjacking in October 2001. The pair stabbed Slim 33 times and dumped her body in the backseat of her pickup.
Tiffany Lee was forced to sit beside her dead grandmother as they drove to the mountains, where they ordered her to "lay down and die," slitting her throat before crushing her head with rocks. The beheaded and dismembered corpses were found on the Navajo Nation in Arizona. Mitchell later confessed.
But despite the gruesome nature of the killings, Mitchell's attorneys had argued that the tribe and members of the victims' family didn't want him put to death.
Marlene Slim, Tiffany Lee's mother, had wanted Mitchell to be given a life sentence when he was convicted.
But lawyers recently wrote a letter on behalf of her and other relatives who said they wanted the death sentence carried out. According to the AP, it said Mitchell had shown "no respect... for Navajo cultural teachings that stress the sanctity of life."
Navajo Nation President Jonathan Nez and other tribal leaders, however, had urged President Donald Trump to commute Mitchell's sentence.
In a letter to the president, Nez wrote that a commutation would "begin to restore harmony and balance to the affected families and to the inherent sovereignty of the Navajo Nation."
Mitchell's attorneys said the federal government had exploited a legal loophole to seek the death penalty in the case.
But the efforts of tribal leaders to spare Mitchell's life failed, as did last-minute motions by his attorneys for a stay.
"Nearly 19 years after Lezmond Mitchell brutally ended the lives of two people, destroying the lives of many others, justice finally has been served," DOJ spokesperson Kerri Kupec said in a statement.
Kupec said Daniel Lee and other relatives of the victims attended the execution.
"Those family members, who are members of the Navajo Nation, have stated on the record that they supported implementation of the sentence returned by the jury and imposed by the court for Mitchell's horrific federal crimes," she said.
Mitchell's execution comes after the first three federal executions in 17 years went ahead last month after similar legal battles failed.
Another federal death row inmate, Keith Nelson, is set to be executed on Friday.
His attorneys have argued that pentobarbital, which is used in all federal executions, causes extreme pain.
They cited an autopsy carried out at the behest of Wesley Purkey's family, which revealed he had experienced "excruciating pain and suffering" and a sensation akin to drowning when he was put to death in July.