Duterte Banned From Running for Presidency Again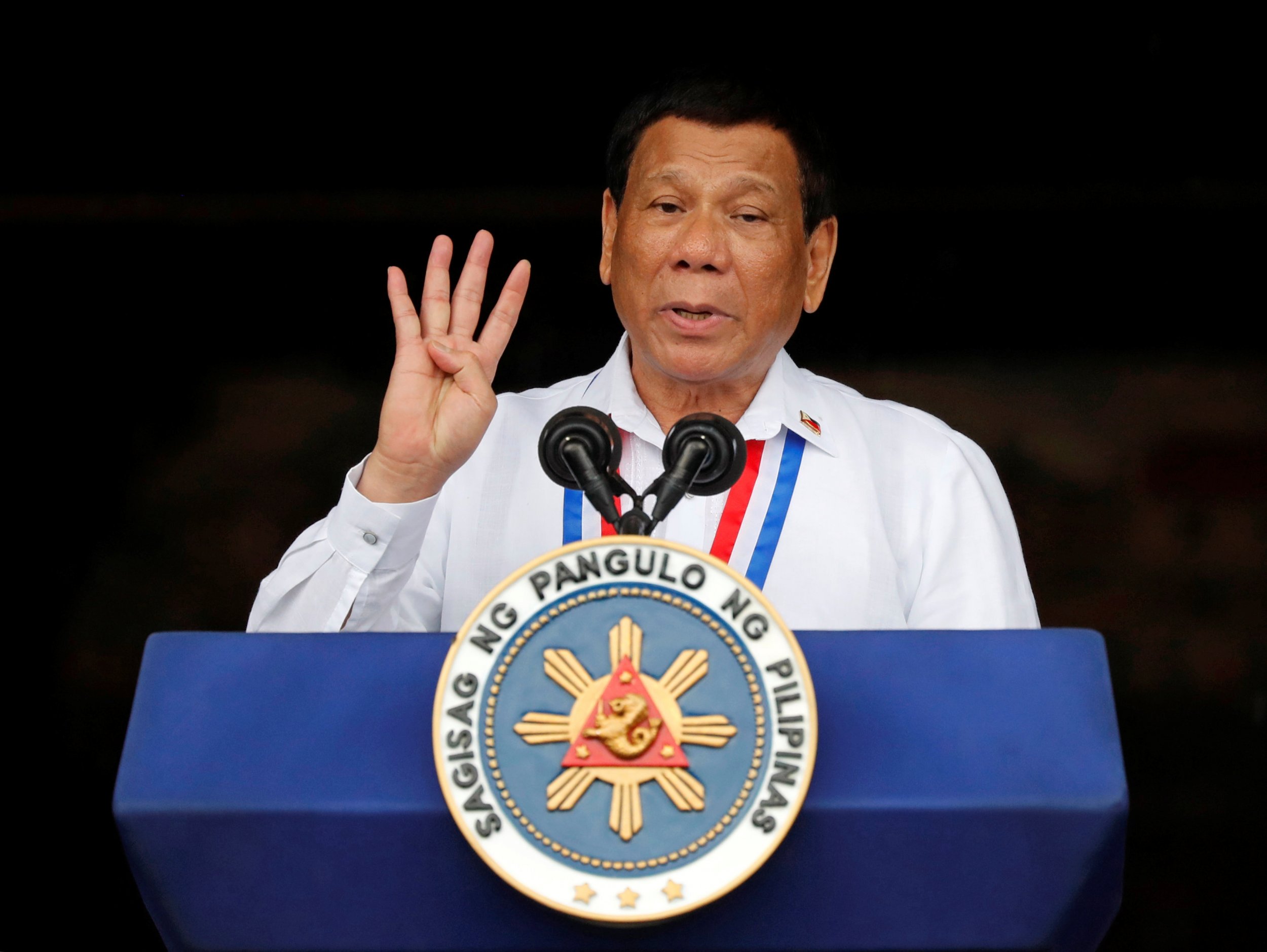 The Philippines's controversial president, Rodrigo Duterte, is to be barred from running for re-election in 2022 under the country's new federal constitution.
The final draft of the new charter, released by the country's Consultative Committee, said the current leader's term could not be extended past 2022, the Philippine Daily Inquirer reported.
Moving the Philippines to a federal system was one of Duterte's campaign promises. Supporters of the proposal believe it will help redistribute wealth and power from the capital city of Manila, allowing regional centers to prosper.
Under the new rules, Duterte will become the "transition president" who will oversee the country's shift from a constitutional republic to a federation. He will be ineligible to run in the May 2022 elections, and his term will end on June 30 of that year, as will that of Vice President Leni Robredo.
According to the Inquirer, Consultative Committee spokesman Ding Generoso told reporters that Robredo "may run if she wishes to, but not the incumbent president [Duterte]."
The draft constitution also says Duterte must call for an election within six months of the new charter's ratification. For it to become law, the document will need to be approved by both houses of Congress and the public through a plebiscite.
Duterte's critics fear the president may be using constitutional reform to cement his power and extend his time in office, though the draft bill seems to suggest otherwise. The strongman president has said several times he does not wish to remain in office for more than one term.
Speaking to soldiers at an army base in January, Duterte said, "If I overstay and wanted to become a dictator, shoot me, I am not joking." The president previously asked the Consultative Committee to set 2019 as the end of his term, rather than 2022.
Duterte's office did not respond immediately to Newsweek's request for comment on the draft constitution.
Duterte has remained popular with voters in the archipelago nation despite constant diplomatic gaffes and his brutal war on drugs, which has left as many as 12,000 people dead since he took office in 2016.
But support for the 73-year-old leader has been slipping as he continues to offend traditional sensibilities and the country's economy slumps. One recent poll gave the president an approval rating of 45 percent—an all-time low for Duterte. He recently launched an extended attack on the Catholic Church in which he said God was "a son of a bitch" and "really stupid." The rant drew widespread criticism in a country where more than 86 percent of people follow the faith.