Philippines' Duterte Says He Would Rather Be Shot Dead Than Stay President After Term Ends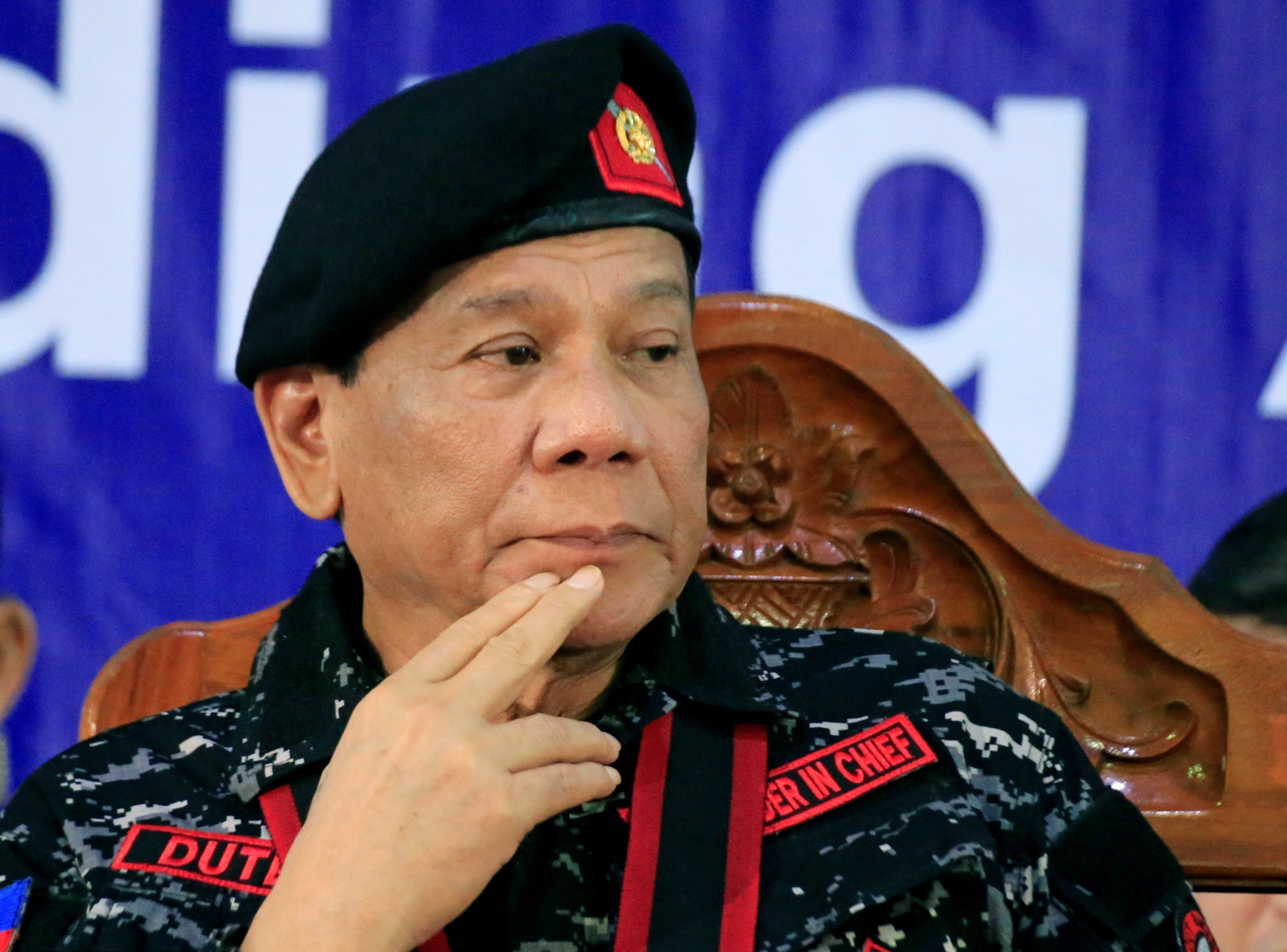 Philippine President Rodrigo Duterte has instructed his country's military and police to shoot him if he tries to extend his term in office.
Duterte visited an army base Monday in Mawab, Compostela Valley Province, seeking to dispel rumors he was seeking to prolong his power by urging his congressional supporters to reform the country's unitary system into a federal one that would allow him to stay past his 2022 term limit. While Duterte has advocated for such a change, he has routinely denied any intentions to extend his own six-year tenure and has even said he may consider retiring early.
Related: Philippines' Duterte Promises to Kill His Own Son If Drug Rumors True
"If I overstay and wanted to become a dictator, shoot me, I am not joking," Duterte told his military audience, according to Reuters.
"It is your job to protect the constitution and to protect the people. Remember, it is your solemn duty," he continued.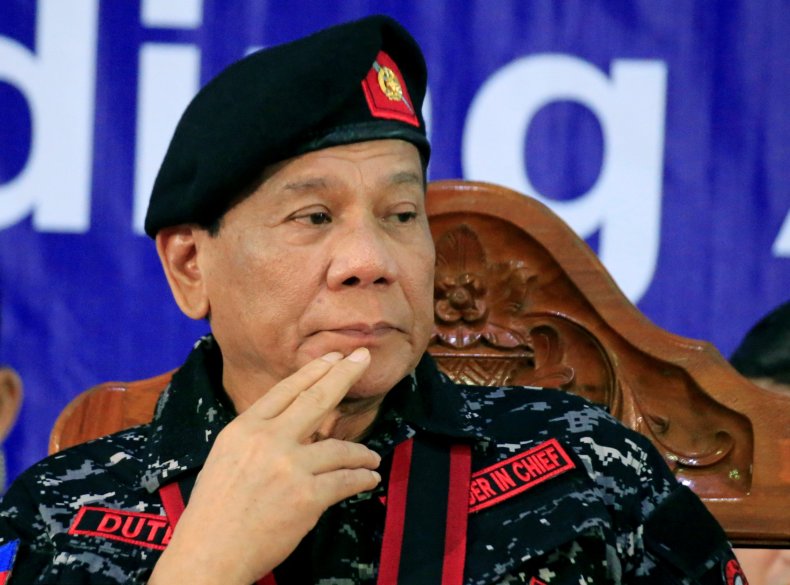 Duterte was vocal in his own support for a federalist system, which would grant more power to local governments, before being elected president. He argued that such a reform would be more inclusive and would better service the country's diverse population, including in the restive Muslim-majority south. Duterte declared victory in October in the southern city of Marawi, which was taken over by insurgents tied to the Islamic State militant group, but attacks, kidnappings and piracy remained an issue in the region.
Lawmakers were apparently deadlocked over the proposed change in the constitution and as to whether the two chambers should vote jointly or separately on the issue, according to the Philippines' ABS-CBN news outlet. Several draftees of the 1987 constitution reportedly argued that the two legislative bodies should vote separately, but Philippine House Speaker Pantaleon Alvarez said it should be a joint decision.
Duterte was appointed officer-in-charge vice mayor of Davao City in the wake of the peaceful People Power Revolution that displaced longtime Philippine President Ferdinand Marcos, who ruled under martial law from 1971 to 1986. In 1988, he ran and was first elected mayor, a position in which he served for over a decade before becoming a representative and to which he would return in 2013. He was elected president in May 2016.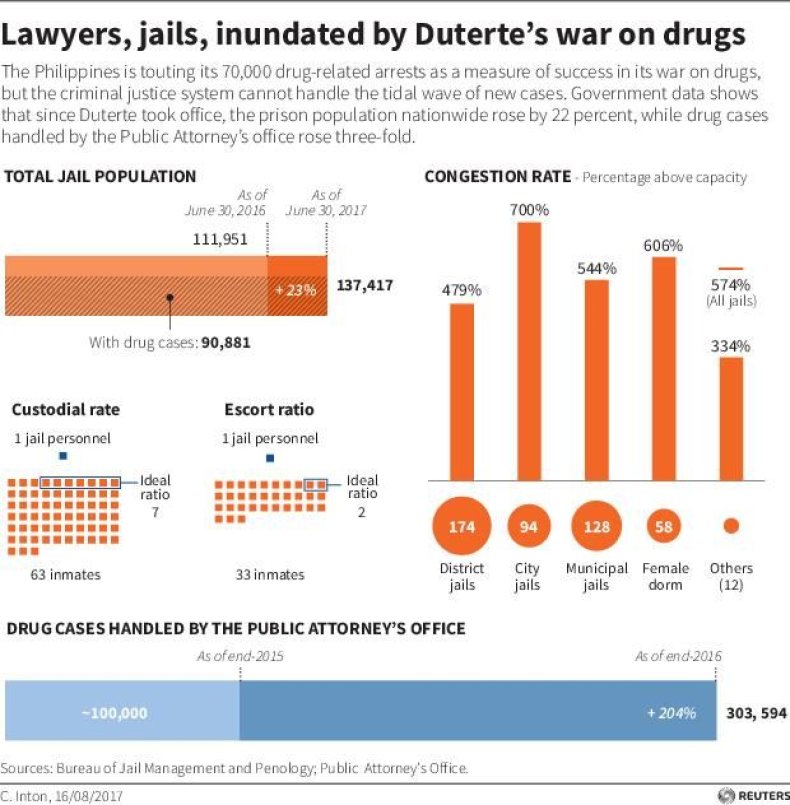 As president, Duterte pledged to violently put an end to the use and selling of drugs in the Philippines. Despite this war on drugs killing an estimated 7,000 people during its first year, Duterte's leadership remained popular, and his loyalists in office have pushed to change the 1987 postrevolution constitution and extend his administration beyond 2022.
Duterte has a history of making controversial comments, some of which have suggested that he himself has murdered people. When pressed by reporters, he has often backpedaled or accused the media of misportraying his words. In September, Duterte addressed rumors that his own son, who then served as vice mayor for Davao City, had been involved in the drug trade, saying he told his son, "My order is to kill you if you are caught. And I will protect the police who kill you, if it is true."