Philippines' Rodrigo Duterte Boasts 76 Percent Approval Rating After First Three Months in Power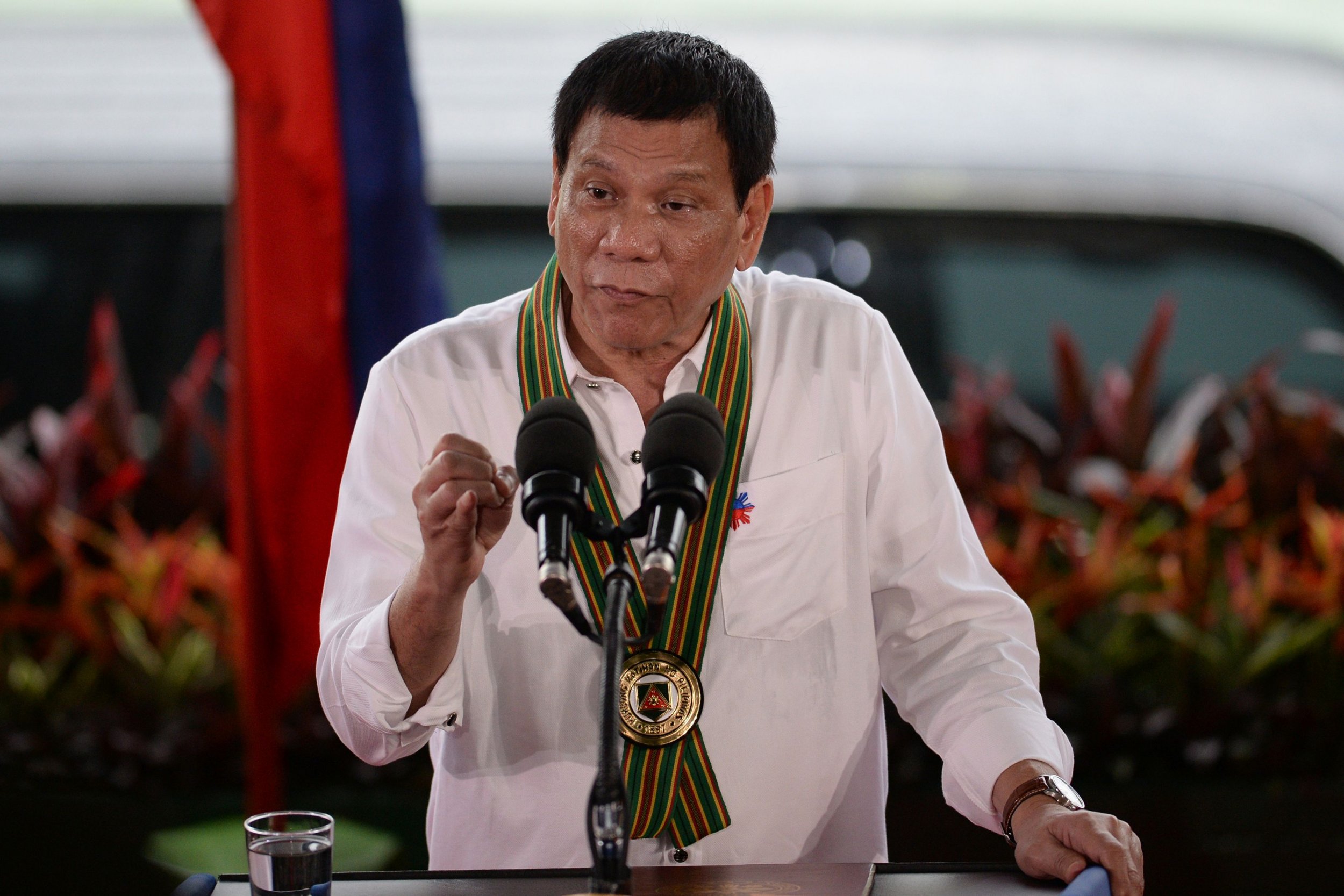 More than three-quarters of Filipinos are happy with President Rodrigo Duterte after his first three months in office, a poll released Thursday showed, in spite of international criticism about his war on drug gangs.
The survey by Social Weather Stations showed that 76 percent of 1,200 respondents surveyed across the country were satisfied with their new leader. Just 11 percent were dissatisfied and 13 percent undecided.
It comes after Duterte spent the first three months of his tenure launching a campaign against drug gangs, killing more than 3,000 people, many of whom have not faced the rule of law.
The survey asked respondents about their leader without reference to his campaign against crime networks.
The former mayor of the southern city of Davao won the country's presidential election in May on the back of a campaign pledge to wipe out crime across the Philippines. Last month, he compared his campaign against drug gangs and drug-related crime to Adolf Hitler wiping out the Jews. He said he would be "happy to slaughter" some three million Filipino addicts.
He continued his bellicose rhetoric in the face of international criticism this week when he told U.S. President Barack Obama "you can go to hell" over Washington's alleged refusal to sell Manila weapons, saying that he could decide to "break up with America." He threatened to buy weapons from China and Russia instead.
"Although it may sound shit to you, it is my sacred duty to keep the integrity of this republic and the people healthy," Duterte said.
"If you don't want to sell arms, I'll go to Russia. I sent the generals to Russia and Russia said: 'Do not worry, we have everything you need, we'll give it to you,'" he added.
"And as for China, they said: 'Just come over and sign and everything will be delivered.'"
The poll had 1,200 adult respondents and was conducted between September 24-27. The margin error was plus or minus 3 percent.