Duterte Could Partner With China To Explore South China Sea Resources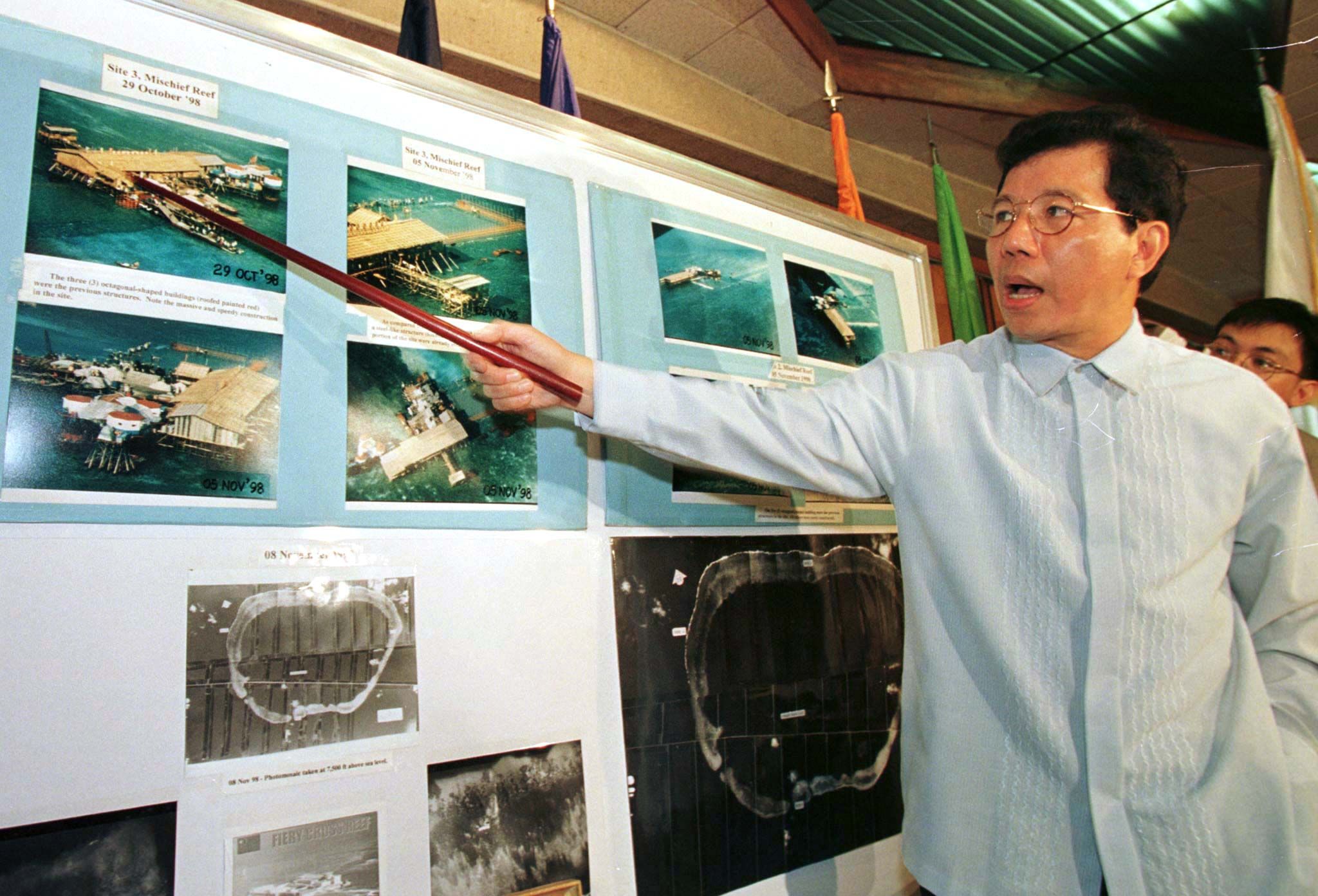 The Philippines' President Rodrigo Duterte said he'd be willing to explore the natural resources of the South China Sea alongside Vietnam and China, two other countries that lay claim to parts of the hotly-contested waters.
His move represents a clear about-turn. During his campaign, he promised to ride a jetski to a disputed island chain in the South China Sea to challenge Beijing's claim to the land.
China has so far dominated the South China Sea, building military bases on reefs, and constructing artificial islands in waters the Philippines claims as its own. In recent years, it's estimated that China has added 3,200 acres of land on seven different landmasses, including on rocks and coral reefs. There is evidence these outposts are being militarized.
Duterte told reports he may collaborate with his neighbors when he returned home from China after speaking with Chinese Premier Xi Jinping and Prime Minister Li Keqiang.
"If we can get something there with no hassle at all, why not," Duterte told reporters, according to the Japan Times.
He said the deal would need to be "fair and balanced."
Duterte said his trip to Beijing resulted in a "windfall" for the Philippines, and hinted that more Chinese investments had been offered, but didn't elaborate. Duterte had attended the Belt and Road Forum which laid out China's plans to link Asia and Europe.
This isn't the first time the Philippines has tried to join forces with China and Vietnam in the South China Sea. In 2005, the previous Philippine President Gloria Arroyo made an agreement with China and Vietnam to study oil deposits across the region but the deal collapsed, causing Arroyo to declare that "you cannot trust the Chinese."
During the press conference Tuesday morning, Duterte claimed China was following through on commitments Beijing had made during his last state visit in 2016.
Duterte also argued that China was following through on the infrastructure assistance it had committed to last year. "We had already 100 million coming in, another 500 million," he said. "They will start on the two bridges that will span the Pasig River."