Duterte Spokesperson: People Spreading Fake News Should Kill Themselves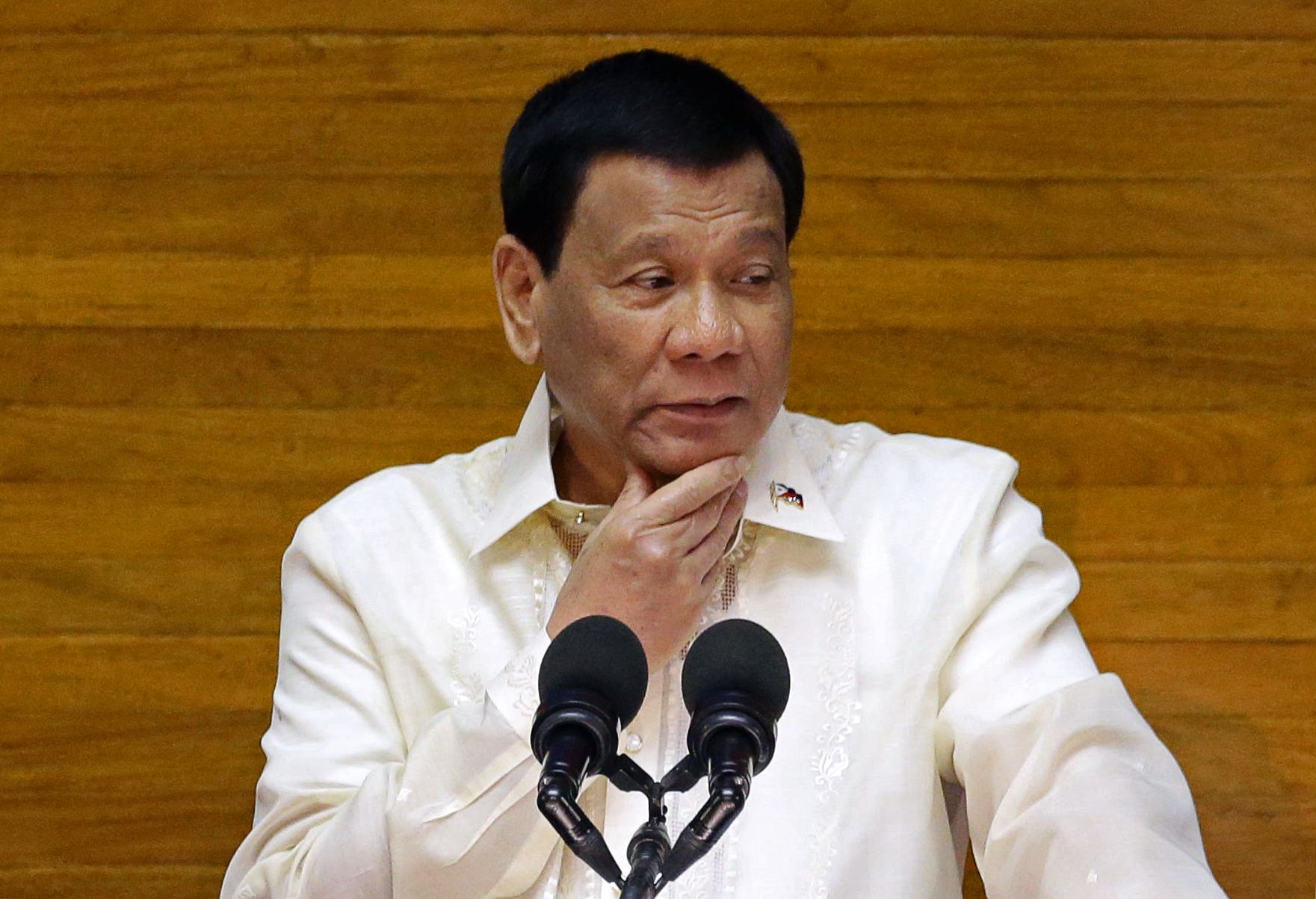 The spokesman for Philippines President Rodrigo Duterte has responded to rumors of the leader's ailing health by suggesting people spreading misinformation should kill themselves.
Harry Roque, who has made numerous inflammatory comments in his job as the strongman's representative, said in a radio interview Wednesday there is no truth to reports that Duterte's health is failing, the Philippine Daily Inquirer reported.
The spokesperson and congressman said those spreading rumors should "just hang themselves because what they want will not happen." The president had not been seen in public for three days before he appeared in Cebu City on Tuesday.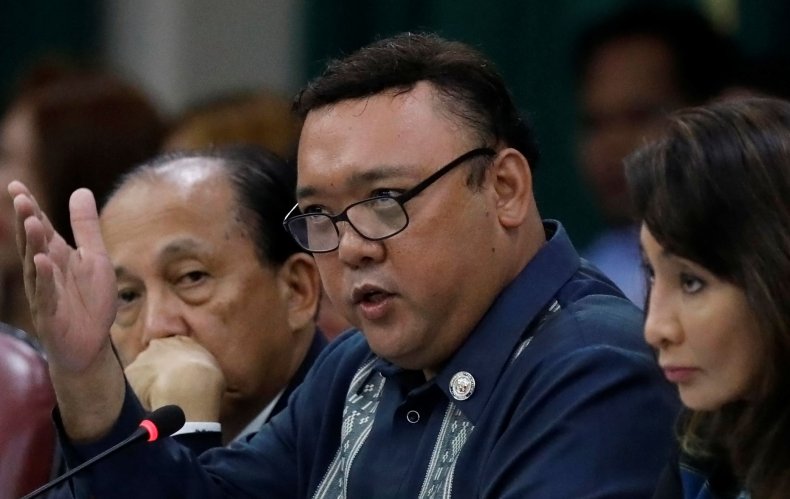 Duterte's absence had sparked suggestions the 73-year-old may be unwell, most notably from Jose Maria Sison, the founding chair of the country's Communist Party, who said he had received unconfirmed reports that the president had fallen into a coma on Sunday. Sison is currently living in self-imposed exile in the Netherlands.
Administration officials, including Roque, dismissed the suggestions as baseless. On Monday, Christopher "Bong" Go, the special presidential asssistant, live-streamed a video of Duterte in a Davao City hotel in which the president said he was "fairly healthy." Duterte also took aim at Sison, suggesting he would arrange for a room in the national penitentiary if the leader returned to the Philippines.
When he appeared Tuesday, Duterte once again mocked Sison, whom he branded a "discredited leader" who was "talking nonsense." Roque said Tuesday's appearance showed "it was impossible that he is gravely ill" given his "very normal" demeanor.
Sison has refused to apologize for his remarks, and denied he had been duped by a fake news story. The leader suggested death would be the "easy way out for Duterte," and in a blog post said he wanted Duterte to live long enough to answer for his crimes against the Filipino people.
Duterte has faced sustained criticism for his authoritarian brand of politics and brutal war on drugs, which has left at least 12,000 people dead since he took office in 2016. His government has encouraged police overreach and vigilantism to crack down on drug users and dealers, providing a useful means for settling scores. Nonetheless, he remains popular among voters, despite near-constant political gaffes.
The president has openly admitted he suffers from four separate illnesses, including Buerger's disease, in which blood vessels narrow due to a buildup of nicotine. A past motorcycle injury has, ironically, also made him reliant on the powerful opioid fentanyl. He claims that none of his illnesses are terminal.
Opposition lawmaker Antonio Trillanes IV believes Duterte is playing up his ailments to gain public sympathy. Trillanes told reporters the president "is trying to appear piteous so that he could get the people's sympathy in order to divert attention from the important crises happening now, such as the increase in rice prices and various corruption cases."
"I believe he is healthy, but lazy," Trillanes added. "He is not doing his job to provide solutions to the country's problems."
Despite warnings to the contrary from his opponents, Duterte has said he does not wish to outstay his welcome in the top job. Speaking to soldiers in January, the president said, "If I overstay and wanted to become a dictator, shoot me. I am not joking." Just weeks ago, the president said he was thinking of stepping down because he was tired of the position.
The new draft of the Philippines constitution dictates Duterte will have to step down by 2022 at the latest, when the country transitions from a constitutional republic to a federation. He will not be eligible to stand for re-election.