Here Are the Highlights From Square Enix's E3 Presentation
After Microsoft and Bethesda's joint presentation inundated audiences with over 30 new game reveals, Square Enix's E3 livestream was refreshingly scaled-back. Across a 40-minute runtime, the broadcast only focussed on a handful of titles, but explored each of them in great detail.
In what turned out to be an especially Marvel-heavy presentation, Eidos-Montréal treated us to a world premiere of their new Guardians of the Galaxy spin-off, and Crystal Dynamics gave us an extensive update on their planned content roadmap for The Avengers.
Elsewhere, we got a more in-depth look at Life is Strange: True Colors ahead of its September release date, and PlatinumGames finally unveiled what Babylon's Fall is all about. With that said, let's take a look at the highlights from this year's "Square Enix Presents".
Guardians of the Galaxy is Revealed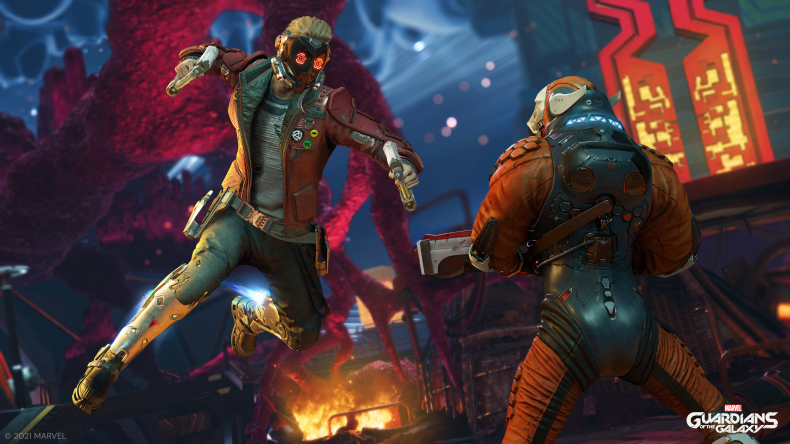 The headliner for this year's showcase was Eidos-Montréal's Guardians of the Galaxy adaptation. With an announcement trailer, a lengthy gameplay walkthrough, a concept art gallery, and a series of behind-the-scenes interviews, it took up nearly half the conference and we learned quite a lot about it.
Eidos took great care to emphasize that this will be a single-player action-adventure title, rather than a live-service in the vein of Marvel's Avengers. This means that there will be no online component and no controversial micro-transactions to worry about, as it is an overtly story-driven experience.
You will take control of Peter Quill (aka. Star Lord) in combat scenarios that are fairly reminiscent of Devil May Cry—in the sense that you will be skidding around the floor using your jet-boots and juggling enemies with dizzying combo attacks. Although it may initially come as a disappointment to learn that you will not be able to roleplay as the other members of the ensemble, you will at least be able to issue them orders and activate their special moves.
For example, in the preview slice, a player was able to instruct Groot to wrap his tendrils around a hostile alien creature so that Rocket Racoon could then unload his machine gun into it. Meanwhile, Quill comes equipped with his own tools, like a pair of elemental blasters that can fire different rounds for different occasions, and a mixtape that provides musical accompaniment to the action.
On that note, this is very obviously taking its cue from the Guardians of the Galaxy movies, as opposed to the original comic books. While they do not have the respective likenesses of Chris Pratt, Zoe Saldana or Dave Bautista, all of the characters feel very similar to their cinematic counterparts, displaying the same plucky underdog attitude and irreverent sense of humour. Even the films' trademark classic-rock is present and accounted for, with the likes of Joan Jett, David Bowie and Bonny Tyler all filling out the tracklist.
Outside of combat, you will also get to participate in branching conversations with the team and weigh in on their various arguments. One example of this was shown in the gameplay preview, when Quill was given the deciding vote in a debate over how the team should proceed with a heist. According to Eidos, these decisions will sometimes have comedic consequences (promoting more bickering amongst the crew) whilst on other occasions the repercussions will be more severe.
Guardians of the Galaxy will be released on PC and both Xbox and PlayStation consoles on 26 October. Fans can be pre-order now to unlock "throwback" character outfits.
Marvel's Avengers Gets New Content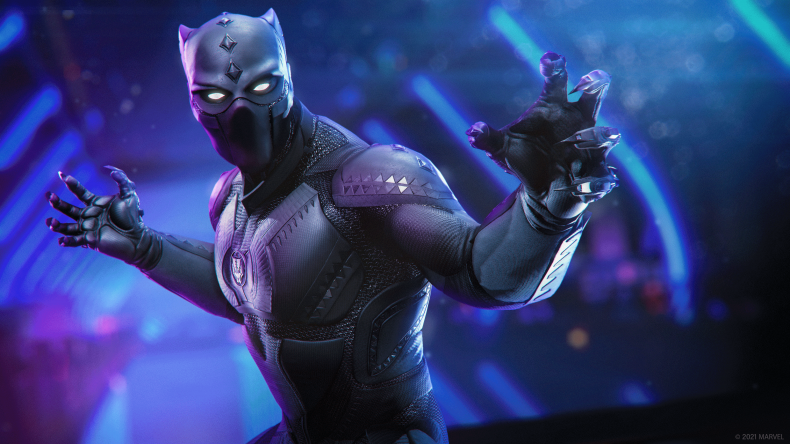 Following on from the Guardians of the Galaxy reveal, Crystal Dynamics had a quick slot to provide an update on their upcoming roadmap for Marvel's Avengers.
Included amongst the promised content is a "Cosmic Cube" expansion that revolves around the villainous Scientist Supreme, Monica Rappaccini, and a Black Panther themed DLC named "War for Wakanda." Debuting in the steam, the latter promises a variety of exotic locations, unique enemy types and, of course, the ability to control Prince T'Challa himself, as he squares off against black-market trader Ulysses Klaue.
Forming the icing on the cake, the announcement trailer confirmed that "War for Wakanda" will be completely free for those who already own a copy of Marvel's Avengers.
Babylon's Fall Drops a Gameplay Trailer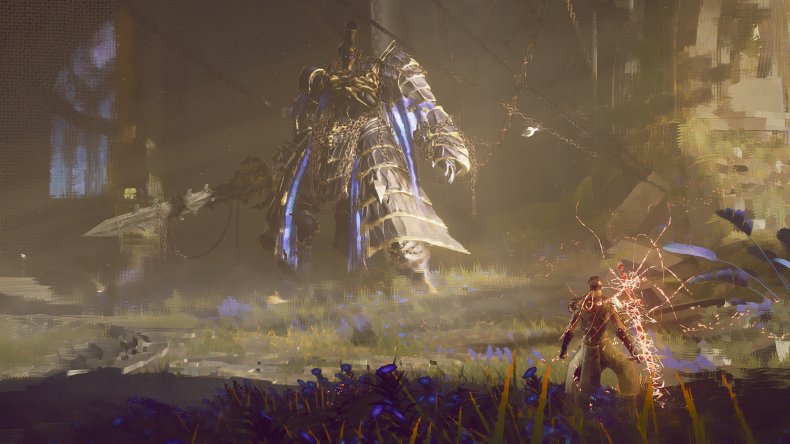 Next up, PlatinumGames gave us a comprehensive overview of Babylon's Fall.
Until today, this one was largely shrouded in mystery, having not been seen in public whatsoever since 2019. However, we can now say with certainty that the game is a cooperative hack-and-slash that can be played alone or online with a group of friends.
The trailer is characteristically vague and convoluted (it is PlatinumGames after all), but the basic premise seems to be that you are a formidable warrior, known as a sentinel, who is fighting to reach the centre of a gigantic tower of Babylon. With your band of fellow soldiers, you will need to methodically clear out dungeons, in order to accumulate better gear and slowly ascend the spire.
In addition to frantically paced combat and a deep progression system, Babylon's Fall also boasts a unique brushwork art style, that is supposed to make it resemble a medieval oil painting come to life. The game will be coming to PlayStation 5, PlayStation 4 and Steam.
Life is Strange Update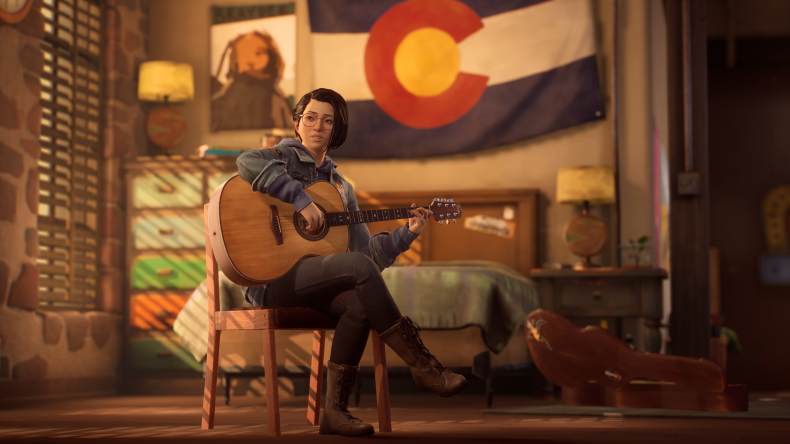 Finally, we were treated to a closer look at Life is Strange: True Colors. This 5th instalment in the episodic sci-fi series once again revolves around a young character with mysterious superpowers. In this case, you play as Alex Chen, an empath who is capable of tapping into other peoples' emotions and then using these insights to either help or manipulate them.
Director Zak Garris took over the livestream for a few minutes to explain how this ability manifests in actual gameplay. Essentially, Alex can focus on those who have coloured auras surrounding them and, once she does this, she will physically tune in to how they are feeling. This will then allow the player to deepen their relationships with those people, open-up new dialogue options and, in some cases, explore fragments of their memories.
In addition to this, we also found out that a remastered collection—that bundles together the original Life is Strange with its prequel, Before the Storm—will be available from 30 September. According to the developers, this will incorporate enhanced character animations, improved lip-synching and overhauled visuals.