EA Apologizes for Omitting Colin Kaepernick's Name From 'Madden NFL 19'
The producer of the Madden NFL 19 video game has apologized for removing Colin Kaepernick's name from a song it licensed for the soundtrack of the latest installment of the franchise.
Electronic Arts (EA) said on Thursday that it had not purposely censored Kaepernick's name in the song, explaining the omission was due to a misunderstanding. "We made an unfortunate mistake with our Madden NFL soundtrack," EA said in a statement.
"Members of our team misunderstood the fact that while we don't have rights to include Colin Kaepernick in the game, this doesn't affect soundtracks. We messed up, and the edit should never have happened."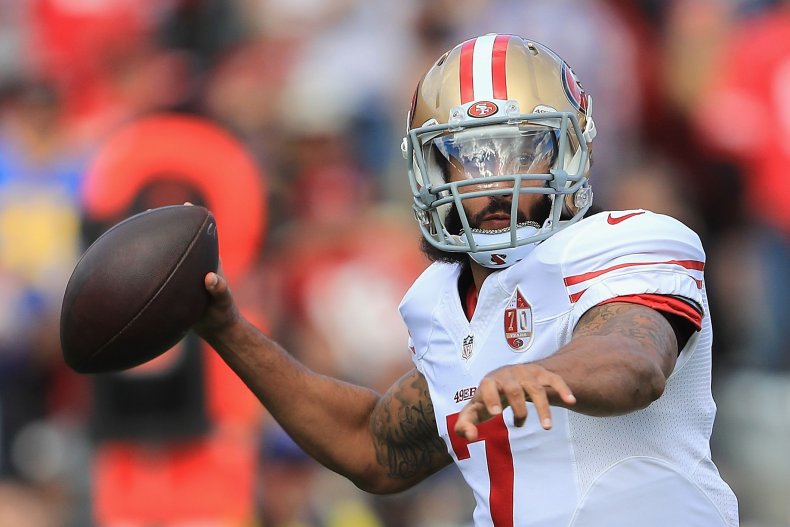 Kaepernick's omission was discovered by a Twitter user who found the former San Francisco 49ers' name was censored from YG's song "Big Bank."
Big Sean, who makes a guest appearance on the track and performs the verse about Kaepernick, took to Twitter to criticize the NFL and EA for the decision to censor the player's name, as if it were a swearword.
In the aftermath of the incident, EA has pledged to release an update for the game that will again contain Kapernick's name in the song.
"We will make it right, with an update to Madden NFL 19 on August 6 that will include the reference again," the company said in a statement.
"We meant no disrespect, and we apologize to Colin, to YG and Big Sean, to the NFL, to all of their fans and our players for this mistake."
Kaepernick rose to prominence in 2016 when he opted to kneel rather than stand during the national anthem as an act of silent protest against social and racial injustice.
The gesture drew a mixed response within the sport and outside the NFL's sphere, but it also served as an example for a number of other NFL players who chose to emulate their colleague. The Wisconsin native became a free agent in 2017 but wasn't given a tryout and has since lodged a collusion suit against the NFL's 32 owners last October.
In May the league stipulated players would have to either be standing on the sideline during the national anthem or wait in the locker room, indicating on-pitch protests will result in fines.
However, the policy was put on hold last week after the NFL Players Association had filed an official grievance over the proposal in July. The issue was further exacerbated by Dallas Cowboys owner Jerry Jones, who insisted his team's players will not be allowed to remain in the locker room.
While his approach was praised by President Donald Trump, it was also strongly criticized by a number of players.
San Francisco 49ers cornerback Richard Sherman said Jones had an "old plantation mentality."