You Can Earn $120k a Year to Live Rent-Free in California and Drink Wine
Murphy Goode has once again opened up applications for a dream job, which sees the chosen applicant paid $10,000 a month to live on the doorstep of a vineyard in Healdsburg, Sonoma County.
The winery, which produces Cabernet Sauvignon, Sauvignon Blanc and Chardonnay, is also giving the lucky candidate a year's free supply of wine.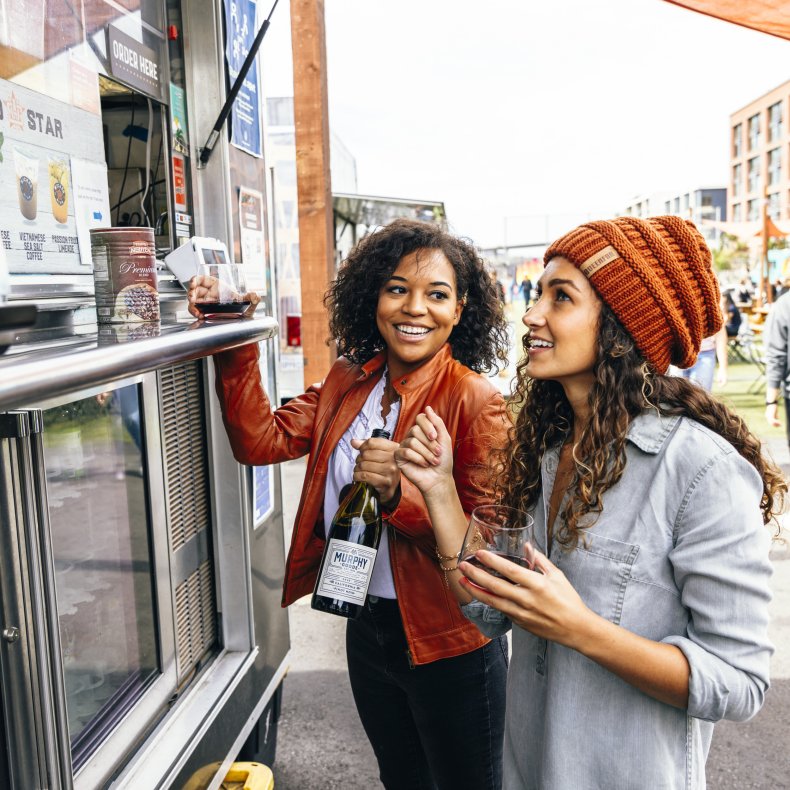 It's the second year running Murphy Goode has advertised the position, and the company ended up hiring two people last year after getting in excess of 7,000 applications.
Winemaker Dave Ready Jr. said: "After receiving an incredible number of applications for last year's 'A Really Goode Job,' it was a no-brainer decision to replicate it this year.
"Living and working in this beautiful part of the world is a true gift, and we relish the opportunity to share that with someone who is passionate about breaking into wine."
The two women who were offered the position last year, Veronica Hebbard and Lindsay Perry, are continuing to work for Jackson Family Wines, the company that owns Murphy Goode, now their year-long roles are over.
The available position will see the wine-lover work in multiple aspects of the business, including shadowing Ready Jr.
During their 12-month stint Murphy Goode will work with the candidate to "identify their passion and create the ideal role at the winery for the remainder of the year, and hopefully beyond."
Raving about their experiences, Hebbard said: "It's been amazing to be able to grow my passion and expand my wine knowledge with hands-on experience from the Murphy-Goode team."
While Perry added: "I'm really passionate about wine and marketing, and one of my priorities with the dream job experience has always been to bring more people of color into the wine world."
In order to land the dream gig, uploaded a video of yourself chatting about why you'd be the best person for the role by June 30 here. The winner will be announced in July and the role starts in September, running until next August.
The ad advised people to emphasize "what they would bring" to the winery, and why they want to work in the industry.
Applicants need to be aged over 21 and a resident of the 50 states, and D.C.
California is well-known for its wine productions around the globe, with the sunshine state the world's fourth-leading wine producer.
It produces 81 percent of America's red, white and rose, according to website Discover California Wines, with some 49 out of 58 counties grow winegrapes, which equates to 256,975 hectares.