In the early months of the COVID-19 pandemic, billions of people around the world were in lockdowns, and as a result, pollution rates decreased significantly. However, in the two years that have passed since scientists have found that pollution appears to be killing more people than the COVID-19 virus has.
A U.N. environmental report published in February stated that pollution from pesticides, plastics, and electronic waste contributes to at least 9 million premature deaths a year. According to Our World In Data, the coronavirus has contributed to 6.21 million deaths worldwide.
UN Special Rapporteur David Boyd, the report's author, said that the biggest environmental factor in premature deaths is air pollution, which the report estimated causes around 7 million deaths annually.
"Hundreds of millions of tons of toxic substances are released into air, water and soil annually. Production of chemicals doubled between 2000 and 2017, and is expected to double again by 2030 and triple by 2050," the report stated.
It added that "the result of this growth will be increased exposure and worsening health and environmental impacts unless ambitious, urgent and worldwide collaborative action is taken by all stakeholders and in all countries."
The premature deaths, Boyd stated in March when presenting his report to the Human Rights Council, come from health concerns caused by toxic chemicals and pollution.
Many of the toxic substances "raise the risks of cancer, heart disease, stroke, respiratory illnesses, adverse effects on the immune, endocrine and reproductive systems, birth defects and lifelong negative impacts on neurological development," he said.
Michael Hendrix, the Climate Change Director for the Association of Environmental Professionals, told Newsweek, "I think our solution is to really focus in on our carbon emissions and reducing them because, in doing that, we wind up eliminating the air toxics and other air pollutants that we're putting into the atmosphere."
In the report, Boyd also called for action to ban some toxic chemicals, including per- and polyfluoroalkyl compounds (PFAS), also known as "forever" chemicals.
These forever chemicals have been linked to certain cancers, thyroid disease, weakened immunity, and other health conditions. They can be found in everyday items, such as tape and furniture, public drinking water systems, and even some foods. They have also been used in many mainstream clothing brands to make clothes waterproof or breathable.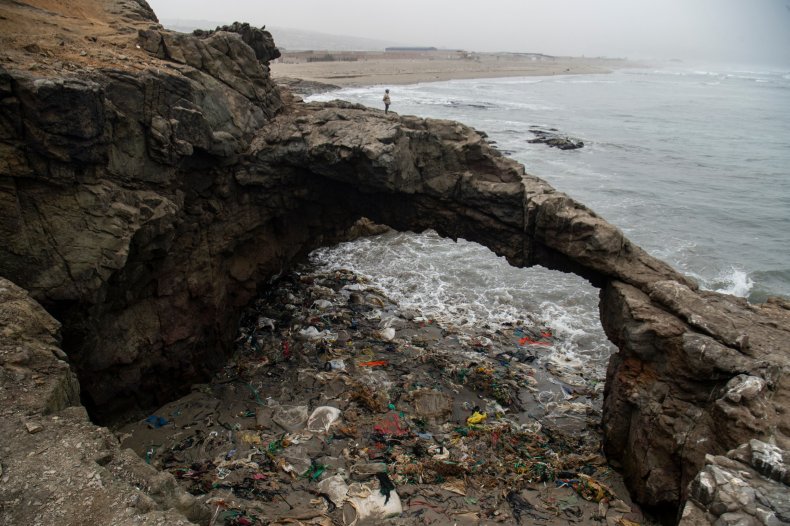 Hendrix said that there are several practical things everyone can do to try and combat pollution. "As far as everyday habits," he said, "just pay attention to what you're doing, and be mindful of what you're putting as waste. The throwaway plastics are something we need to just get rid of. And that's something that, as a consumer, you can start being selective about."
"The Earth continues, whether we're around or not," Hendrix said. "If we're dedicated to this, we can figure this out and find a way forward."