Netflix's 'Echoes' Cast and Crew Weigh In on Season 2 Discussion
The Netflix drama Echoes has had fans hooked since it landed on the streaming site on August 19.
The seven-part series features actress Michelle Monaghan in two lead roles, playing identical twin sisters Gina and Leni, whose lives are turned upside down when one of them goes missing.
Gina and Leni have been swapping lives—husbands, jobs, homes, a child, everything—throughout their adulthood, but their arrangement is thrown into chaos when Gina, living as Leni, decides she wants out and tries to run away.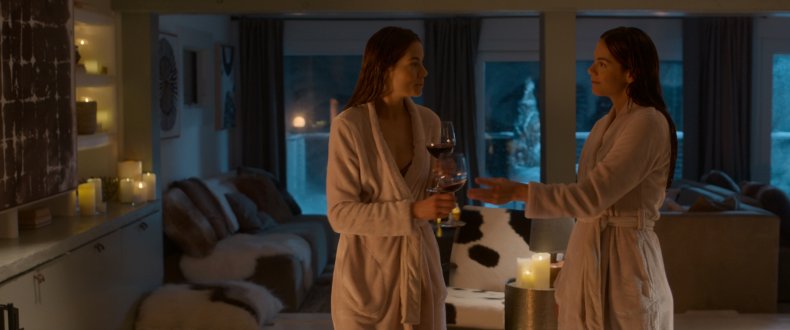 At the end of the season, viewers were left in the dark as to whether or not Gina was alive after she threw herself over a waterfall during an intense argument with her sister.
There was also the mystery over which twin had returned to visit Charlie, Gina's husband, during his book reading, and whether it was the same twin who let herself into Charlie's house in the show's final scenes.
Now, members of the Echoes cast and crew have spoken out about whether or not the show will return for a second season and have answered some of fans' remaining questions.
Newsweek has everything we know so far about the possibility of a Season 2 of Echoes on Netflix.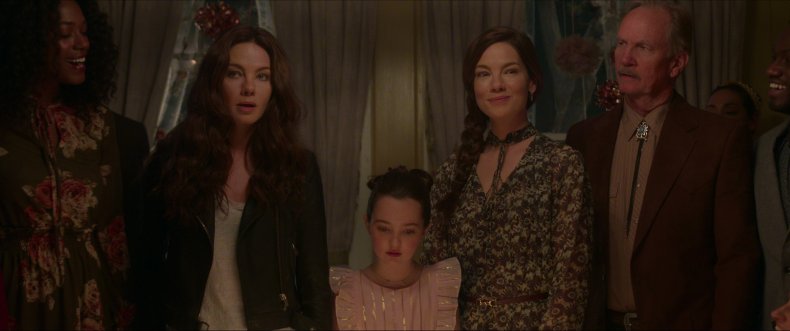 Echoes
Cast and Crew Dish on Season 2
In a new interview with TheWrap, Echoes executive producer and co-showrunner, Brian Yorkey, and Monaghan have cleared up some of the mysteries from the season finale.
Asked which twin is at Charlie's book reading, Monaghan said: "Gina's at the book reading."
Adding that it was a "much-discussed question," Yorkey said he and his co-showrunner, Quinton Peeples, decided it was Gina "for Michelle's sake, and for the sake of, you know, the production team, Roland, our awesome costumer."
That does not necessarily mean, however, that it was Gina who let herself into Charlie's house in the scene right after the book reading.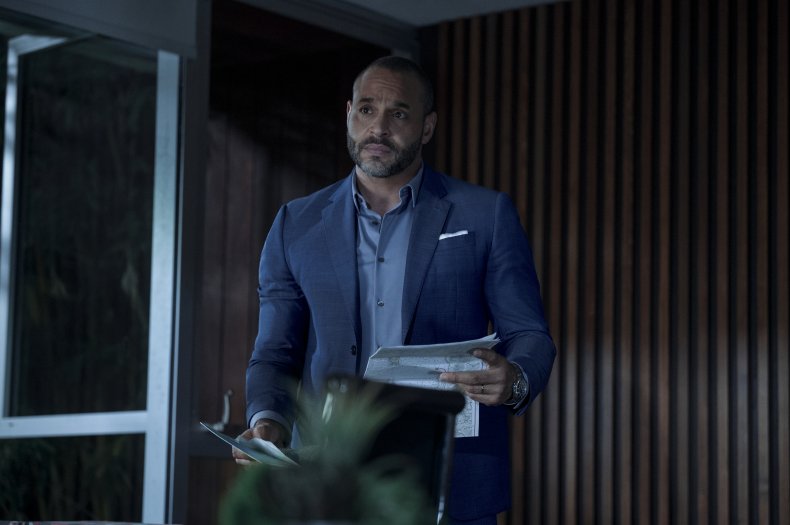 In the final scene of Echoes, one of the twins arrives to see Charlie, played by Daniel Sunjata, but it is never made clear which one.
Charlie asks the woman if it was her at the book reading, and she says no, but it is unclear if she's telling the truth. Charlie tells her: "I'll find out, you know, which one you are."
The woman replies: "Maybe. Maybe I don't even know anymore."
When asked which of the twins fans see at the end, Monaghan said: "I think it's Leni," while Yorkey agreed, confirming: "It's Leni with Charlie at the end."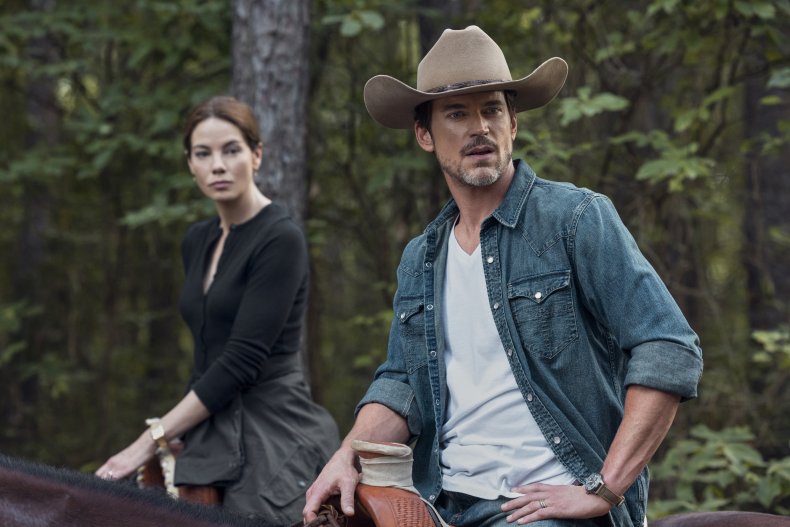 Echoes was released by Netflix as a "limited series," which typically means it was intended to only run for one season. In recent years, however, limited series such as HBO's Big Little Lies and The White Lotus have been renewed.
On the subject of Season 2, Yorkey said there are plenty of story lines he could see being implemented if Netflix gives them the go ahead for another volume of Echoes.
He said: "Netflix and the audience will decide whether the show wants another season. I love the story as we told it. I also—Quinton and I have all sorts of—we've been we've been pitching each other Season 2 since even before we started choosing shooting Season 1 because these women are fascinating and this situation is super tangled."
Referring to Leni and Jack's daughter Matilda (known as Mattie) whom Gina helped raise during her years playing Leni, Yorkey suggested a second season could explore how the twins navigate life without her.
At the end of Season 1, Leni's husband Jack Beck, played by Matt Bomer, told Leni to leave and not have any contact with her daughter as he was, understandably, furious to learn that Leni and Gina had been switching lives all this time. Meanwhile, Gina was presumed dead after the waterfall incident, leaving Mattie without either of her mother figures.
"There is this very, very sweet girl who they both really really love, and Jack very angrily shut her two mothers out and said no. And you do wonder: Is that going to be his position forever? Maybe, maybe not," Yorkey said, continuing, "What is the debt that he feels he's owed? And certainly Sheriff Floss is not the type to let something go."
Yorkey also said that he is keen for Floss, played by Schitt's Creek's Karen Robinson, to get her own spin-off.
"We want Sheriff Floss to have her own show. Like it's called 'Floss Daily,'" he said, "And she just goes around the South solving crimes and bringing people to justice, and, you know, having snacks."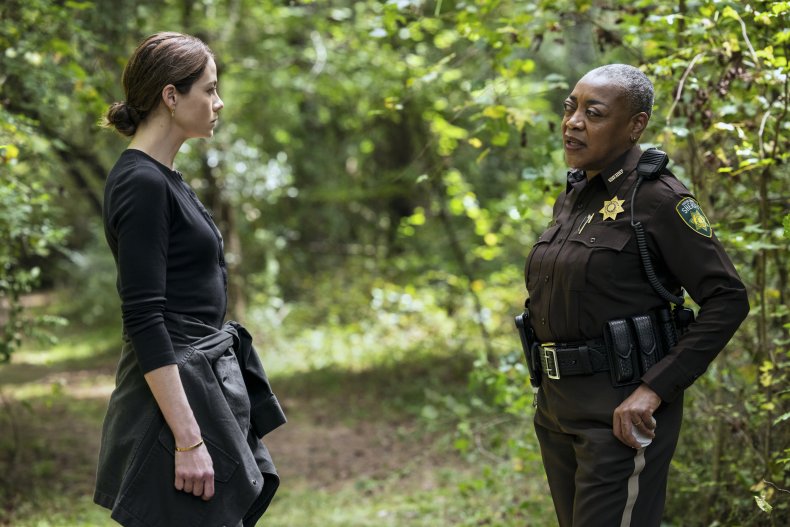 Aliss Willis, who plays Meg on Echoes, has also spoken about the possibility of a second outing, telling Express.co.uk: "It is a limited series so it's seven episodes but depending on the response we get from the audience, you never know. It might come back."
Newsweek has contacted Netflix for comment.
Echoes Season 1 is available to stream on Netflix.