Is a Recession Coming in 2019? Economists Say Data Has 'Distinct Whiff' of Economic Slowdown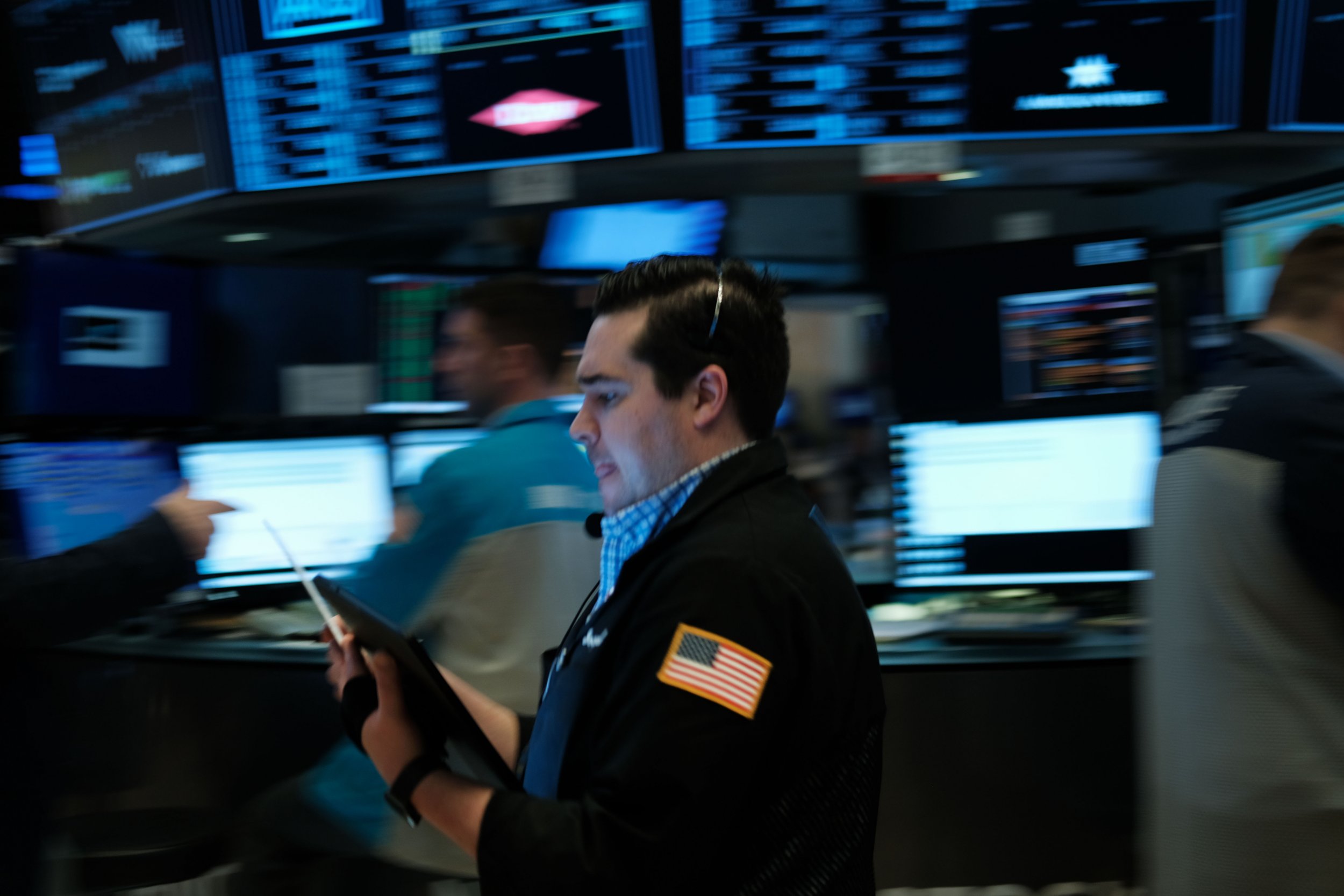 Economists have warned the recent slowdown experienced by the U.S. economy carries with it "the unmistakable whiff of a recession." So far, the U.S. economy has outperformed expectations, a trend it maintained during the first three months of 2019, when it grew at a better-than-expected 3.2 percent.
However, economists expect growth to ease off to below 2 percent on an annual basis in the second three months of the year. Last week, a survey from IHS Markit showed the index of production among U.S. manufacturers had fallen from 52.6 in April to 50.6 in May. While any figure above 50 indicates the sector expanded in the period, the reading was the lowest in nine-and-a-half years.
Earlier this month, government data showed sales at U.S. retailers dropped for the second time in three months, sliding 0.2 percent from the previous month in April. While a drop was expected after retail sales rose 1.7 percent in March, the slowdown in April suggested Americans were being a lot more cautious with their finances than 12 months ago.
"Call it scare-mongering if you like, but many of the data releases [last] week had the unmistakable whiff of a recession," said Paul Ashworth, chief North American economist at Capital Economics.
Meanwhile, on Tuesday home prices across 20 U.S. cities declined for a 12th consecutive month. Data slated for release this week is unlikely to drastically alter the feeling the U.S. economy is taking a breather.
On Thursday, government data is expected to show the trade deficit has grown from $71.4 billion to $72.3 billion last month. A day later, a report from the University of Michigan is expected to show sentiment among consumers dipped slightly this month. The slowdown is attributable to a combination of factors, chief among them the fact the momentum generated by the Trump administration's tax cuts and spending increases is slowly running out of steam.
Aside from disappointing economic data, the ongoing trade war between the U.S. and China continues to weigh on sentiment among consumers.
Donald Trump said on Monday that he was "not yet ready" to sign a deal with Beijing, although he conceded he expected to reach an agreement in the not too distant future. The ongoing impasse, however, is highly damaging for global markets and for the economy.
"The market is basically in a limbo," Peter Cardillo, chief market economist at Spartan Capital Securities in New York, explained. "There happens to be a wall of worries that continues to grow. It's essentially the same worries that have been in the markets for a while now. People realize that this is not an easy trade war to win and there could be some real negative consequences from this."
Ed Moya, senior market analyst at Oanda, added: "It appears both sides are not close to returning to the negotiating table and that does not bode well for risk appetite."
On the other hand, while the U.S. economy might be slowing down and the trade war with China continues to undermine stocks, the labor market remains in rude health.
Data released by the Department of Labor last week showed the total number of initial jobless claims dropped by 1,000 to a seasonally adjusted 211,000 in the week ending May 18.
The figure marked a third straight weekly decline and was better than the 218,000 number analysts had expected. It also meant jobless claims in the world's largest economy were edging closer to the lowest level in half a century.