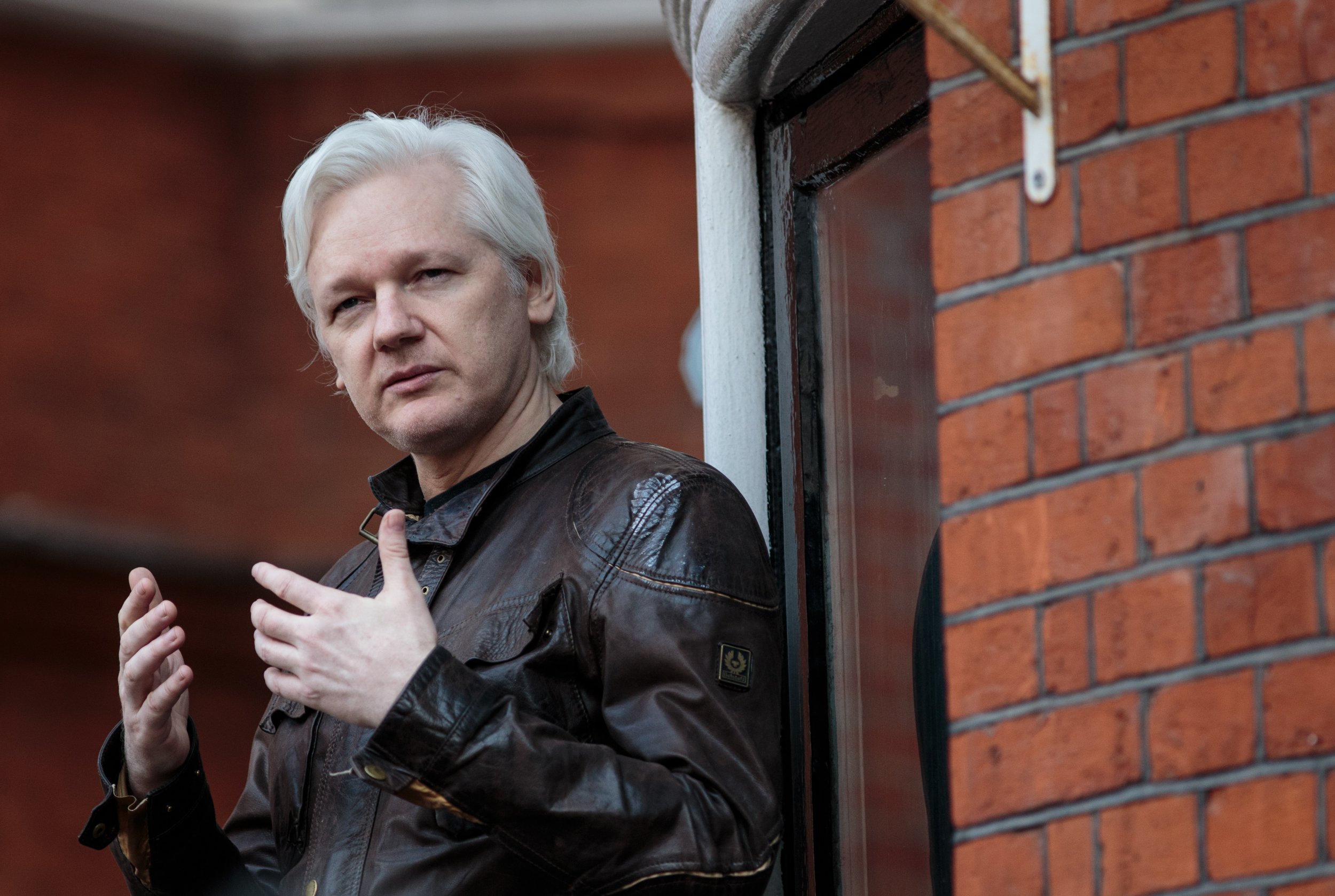 Ecuadorean president Lenín Moreno called WikiLeaks founder Julian Assange an "inherited problem" in a television interview Monday.
Assange has been living in Ecuador's London embassy since 2012, after he was granted asylum by Moreno's predecessor, Rafael Correa.
The controversial figure was previously wanted in Sweden over rape allegations. The charges have since been dropped, but Assange still faces a possible arrest in Britain for jumping bail.
Assange also has expressed fear of being extradited to the United States, where he and WikiLeaks have been accused of interfering in the 2016 election, as well as releasing highly classified government documents since WikiLeaks' creation, in 2006.
In January, it was reported that Ecuador was searching for a third party to facilitate Assange's move from the U.K. He was granted citizenship in an attempt to release him from the country's London embassy. Ecuadorean Foreign Minister Maria Fernanda Espinosa then requested Assange be recognized by the U.K. as a diplomatic agent, which would have provided him with immunity.
British authorities denied the request, saying Assange should leave the country and "face justice."
President Moreno was unhappy with the U.K. government's response.
"This would have been a good result. Unfortunately, things did not turn out as the foreign ministry planned, and so the problem still exists," he said.
President Moreno and Assange have had an inconsistent relationship, most likely transpiring from Assange's involvement in the country's politics.
Moreno has issued warnings to Assange in the past, asking him not to comment on the politics of their Ecuadorean allies. Assange responded via Twitter in September.
"If President Moreno wants to gag my reporting of human rights abuses in Spain he should say so explicitly—together with the legal basis," he wrote.
In May 2017, Moreno reiterated his predecessor's defense of Assange.
"I respect the situation he is in, which calls for respect of his human rights, but we also ask that he respects the situation he is in," the leader said after taking office.
On Monday, the president said that Assange has created "more than a nuisance" for the Ecuadorean government.