Ed Sheeran Releases Third Album '÷'—Listen Now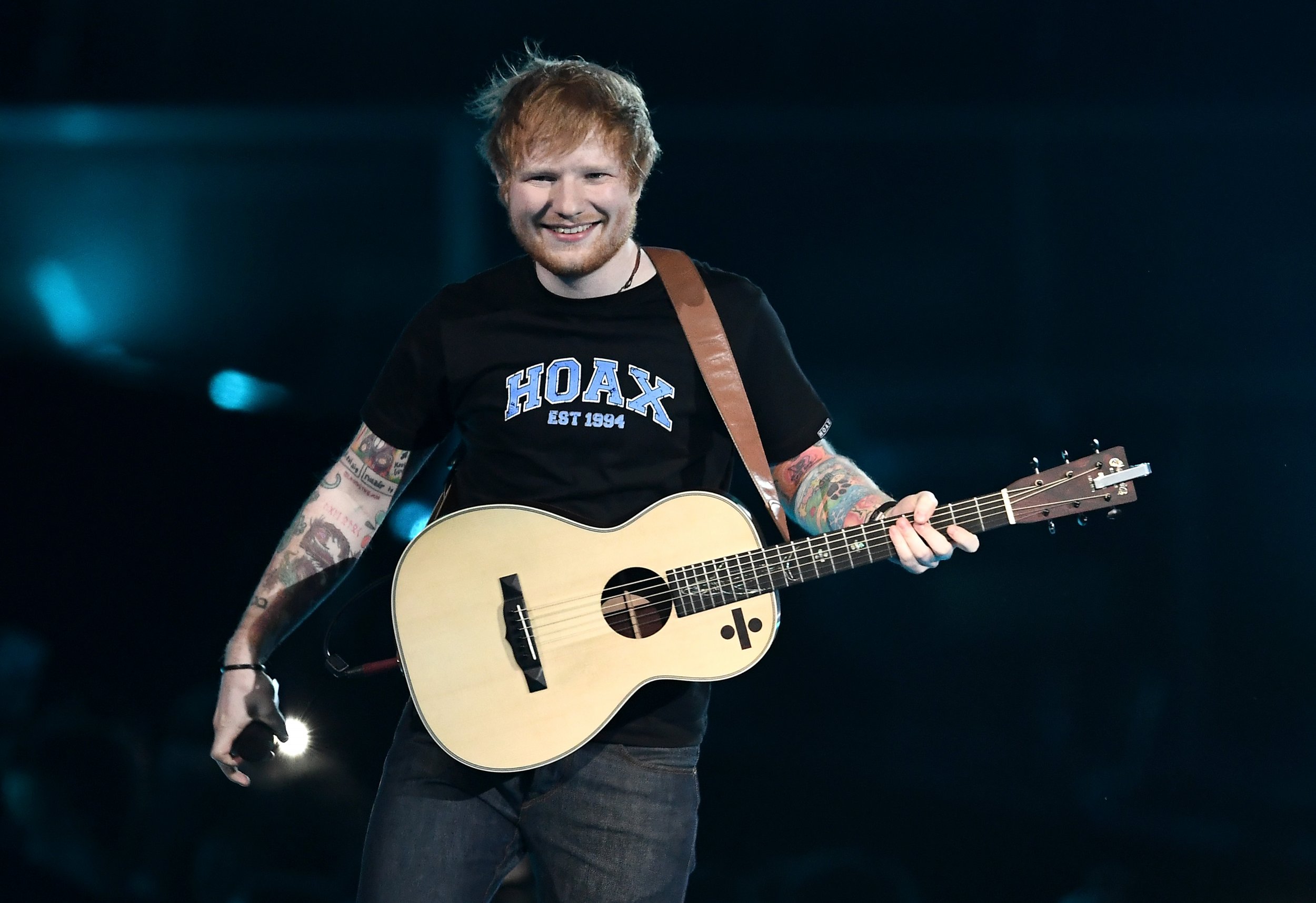 We have our first contender for the year's top album: Ed Sheeran released his third studio album ÷ (pronounced Divide) Friday, following the success of tracks " Shape of You" and "Castle on the Hill."
The standard edition of the album features 12 tracks, while the deluxe version has 16.
As well as releasing ÷ on physical CD, digital download and go-to streaming services like Spotify and Apple Music, Sheeran has taken the unusual of releasing all 16 tracks on his personal YouTube page, too—a response to the video streaming service's increasing impact on music charts. (Billboard counts YouTube plays in its rankings for the Hot 100 singles chart.)
Sheeran's "Shape of You" debuted at No.1 on the U.K. singles chart in January, while "Castle on the Hill" bowed at No.2.
"Shape of You" is on course for an eighth week in the top spot in the singer's native Britain when the latest chart is announced Friday. It is also in peak position on the Hot 100.
The star released two remixes of "Shape" last week, one featuring Major Lazer and another featuring U.K. grime artist Stormzy, who joined him onstage at the Brit Awards on February 22.
Listen to ÷ below:
"Eraser"
"Castle on the Hill"
"Dive"
"Shape of You"
"Perfect"
"Galway Girl"
"Happier"
"New Man"
"Hearts Don't Break Around Here"
"What Do I Know?"
"How Would You Feel (Paean)"
"Supermarket Flowers"
"Barcelona"
"Bibia Be Ye Ye"
"Nancy Mulligan"
"Save Myself"