Chelsea Transfer News: Eden Hazard 'Would Only Choose Real Madrid' If He Were To Leave Stamford Bridge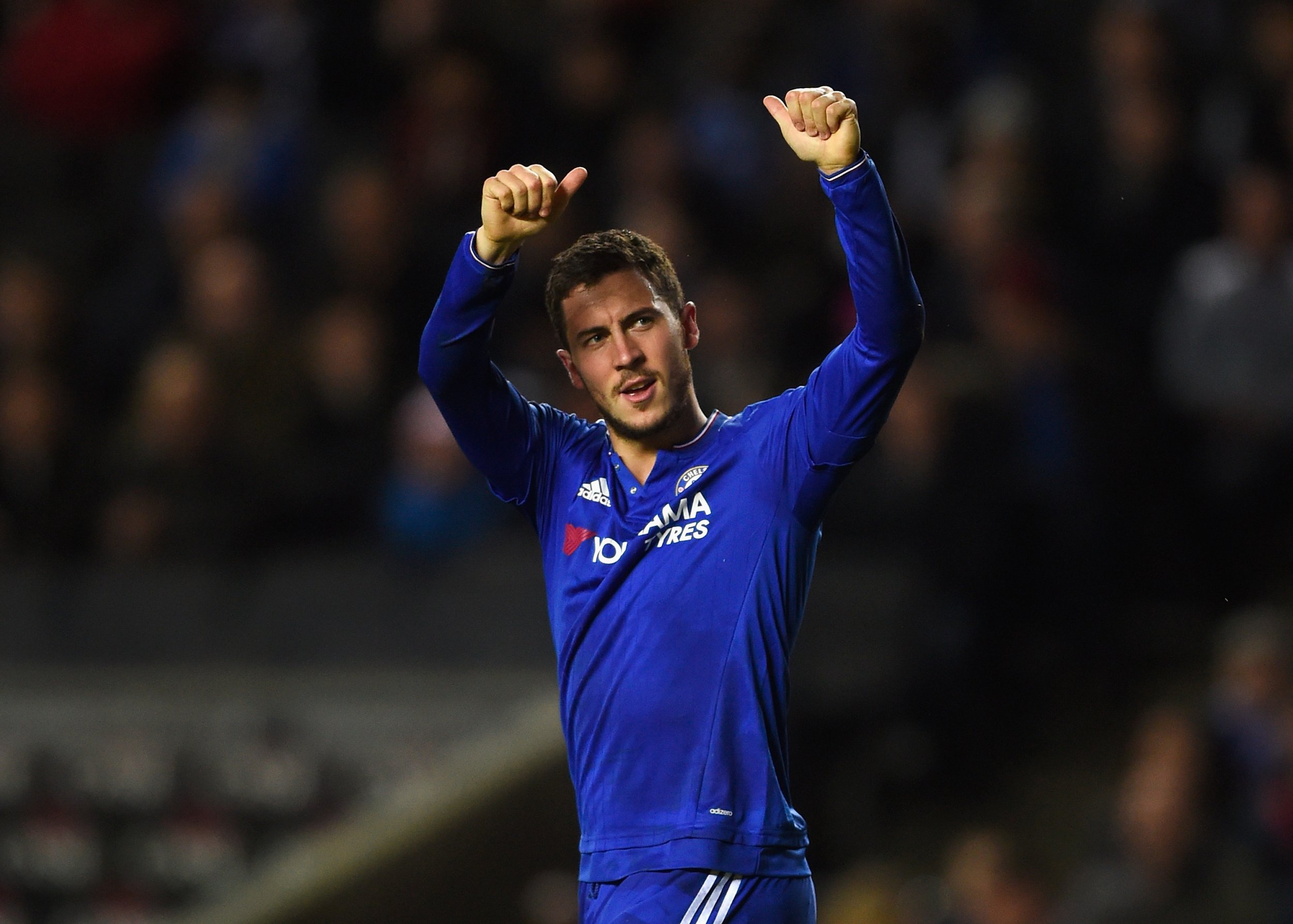 Eden Hazard has endured a disappointing season after his award-winning feats in 2014/15, but that has not stopped the Chelsea star being linked with some of Europe's biggest clubs.
Hazard was crowned PFA Player of the Year for 2015, recognition for a season in which Chelsea strolled to the English Premier League title. This time around he has struggled as Chelsea has failed to live up to its billing as defending champion.
But a report in The Daily Telegraph claims that Hazard would be willing to swap Chelsea for Real Madrid in the summer.
It had been thought that Hazard was keen on a move to Paris Saint-Germain when he said last week in an interview with Le Parisien that he would not rule out a transfer to the French giant.
Hazard has always idolized Real Madrid manager Zinedine Zidane, though, and despite PSG's financial largesse the Spanish club is still viewed as a more elevated move in the football world.
Of course, any move of Hazard's to the Spanish capital would be complicated hugely by the transfer ban currently imposed on Real Madrid that lasts for the summer 2016 and January 2017 windows, preventing the club from signing players.
In January, FIFA, world football's governing body, provisionally suspended that transfer ban while Real Madrid conducts its appeal, which could take until the summer to be processed, ultimately allowing it to sign players after all.
Where there is a will there is usually a way if Real Madrid decides it wants a new curio item from the toy shop.
However, this would be a strange time for Hazard to move, and a stranger time for Chelsea to sell a prize asset going through a temporary dip in form. If, as reported, Hazard is only interested in a move to Real Madrid, then that is good news for Chelsea, because it is a backhanded admission that he is willing to stay at Chelsea, so unlikely is a move to the La Liga club.
Hazard would be well advised to do as Luis Suarez did when angling for a move away from Liverpool in the summer of 2013. Taking advice from Steven Gerrard, Suarez ignored Arsenal's indolent offer of £40 million and a pound ($28 million) and waited a year before Barcelona came calling the next year. The subsequent £75 million ($53 million) deal benefited both teams.
Transfers are a question of timing. If Hazard does want a "dream" move to Madrid, he needs to sit tight and perform for Chelsea first.