Chelsea Transfer News: Who Could Sign Star Winger Eden Hazard?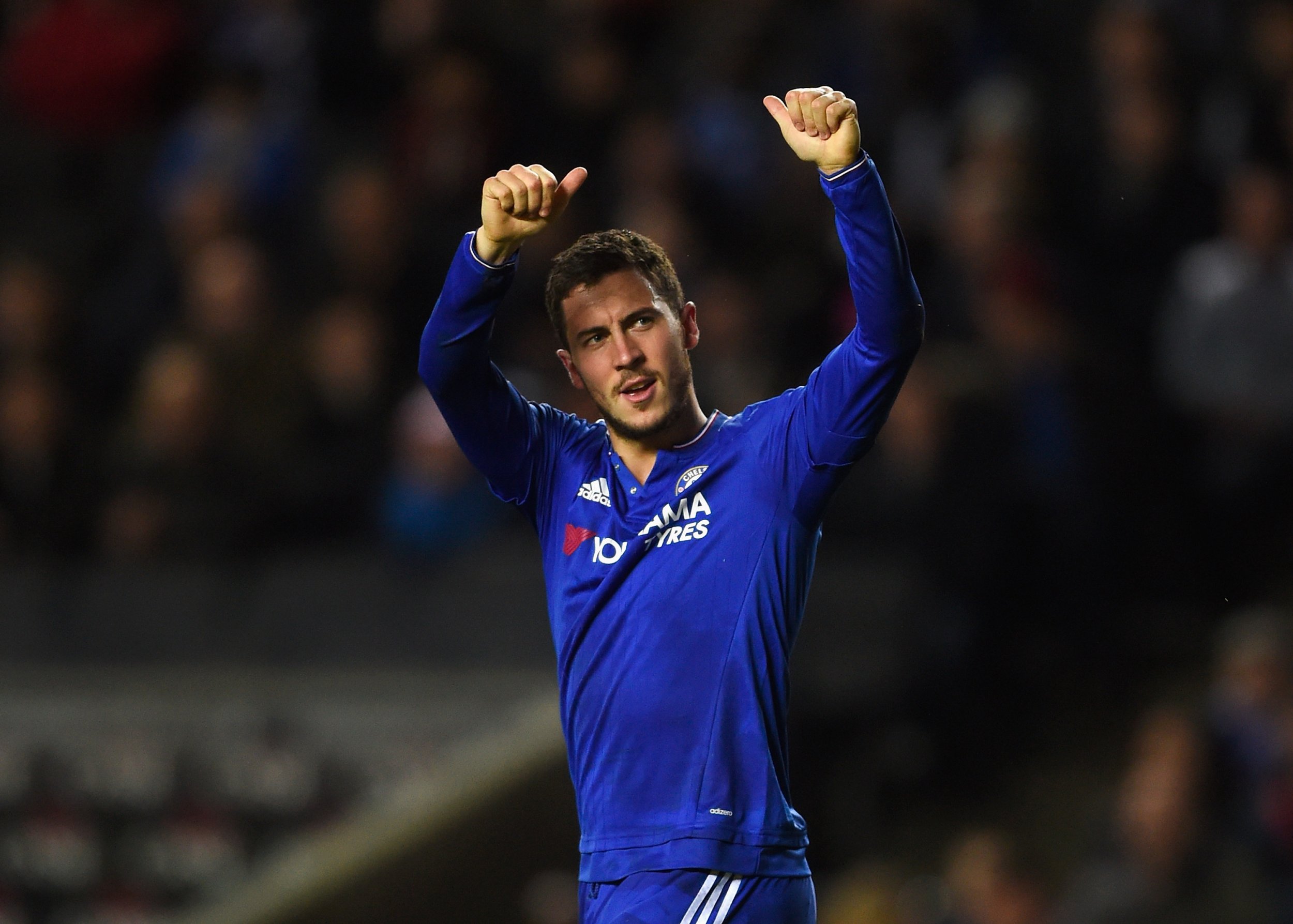 Chelsea manager Guus Hiddink has made the surprising admission that Eden Hazard could leave in the summer.
Hazard has struggled with injuries and form this season but he is the reigning English Premier League footballer of the year.
Hiddink, though, says his departure is a possibility. "My advice to Eden is he could be a Chelsea great for years to come—but he could leave in the summer," the interim manager announced following the FA Cup fourth-round victory over MK Dons on Sunday.
"He's of big value to Chelsea—a very important player, a nice player. But he's been struggling with injuries for a while now."
Despite his loss of form, Hazard would be in demand should he leave. Real Madrid would almost certainly be interested, with its head coach Zinedine Zidane a known and avowed admirer of the Belgian. And with Cristiano Ronaldo beginning to drift down the wrong side of the mountain from his peak, Madrid needs a new star to play alongside Gareth Bale. There is a question, though, as to how Hazard would fit into a Madrid dressing room that is known for its Herculean egos and a lack of managerial stability. Madrid is a far more febrile club than Chelsea, itself hardly a byword for constancy during the Roman Abramovich era.
Paris Saint-Germain has been keen on Hazard in the past, as the Daily Mail reported in November, and the club's gilded ears would probably perk up again were Chelsea to prove amenable to a sale. Its Qatari owners certainly have the money to lavish on Hazard, and may see the transfer as a geopolitical body blow to the Premier League and English football. PSG also wants Antoine Griezmann, the French Atletico Madrid star, as does Chelsea, so an intriguing—and expensive—bidding war could develop.
With Chelsea struggling this season to make the UEFA Champions League, and almost certainly losing one of its iconic figures in John Terry this summer, could its Premier League rivals hammer a nail in the creaking coffin by stealing Hazard away?
Manchester United's success under Sir Alex Ferguson was based, to some degree, on the kind of skill and tricky wing play Hazard offers. Its executive vice-chairman Ed Woodward is also keen on attempting to sign big names. If United is in for Hazard, then do not be surprised if Manchester City throws wads of its own cash at the 25-year-old in attempt to gazump its cross-city rival.