Education Secretary Betsy Devos 'Repeatedly and Brazenly Violated the Law,' Held in Contempt of Court Over Student Loan Scandal
Education Secretary Betsy DeVos was held in contempt of court and the Education Department must pay a $100,000 fine after a federal judge ruled it failed to stop collecting student loans on a now-defunct college.
The rare rebuke came after U.S. Magistrate Judge Sallie Kim was "astounded" to discover that DeVos and her department continued to chase more than 16,000 former students from the bankrupt Corinthian Colleges Inc. for funds allegedly owed earlier this month despite a 2018 order to stop.
Kim even threatened DeVos with the prospect of jail time after the shocking revelation—described as "gross negligence" at its best and "intentional flouting" of the order at its worst—but the San Francisco judge settled on the fine and the contempt of court finding in a hearing on Thursday.
In an interview with Newsweek prior to this week's hearing, Harvard lawyer Toby Merrill said that such a finding would be inevitable as there was "no factual question" that DeVos violated the 2018 order.
Merrill is the director of the Project on Predatory Student Lending at Harvard University who brought about the class action suit on behalf of 80,000 affected students against the Education Department.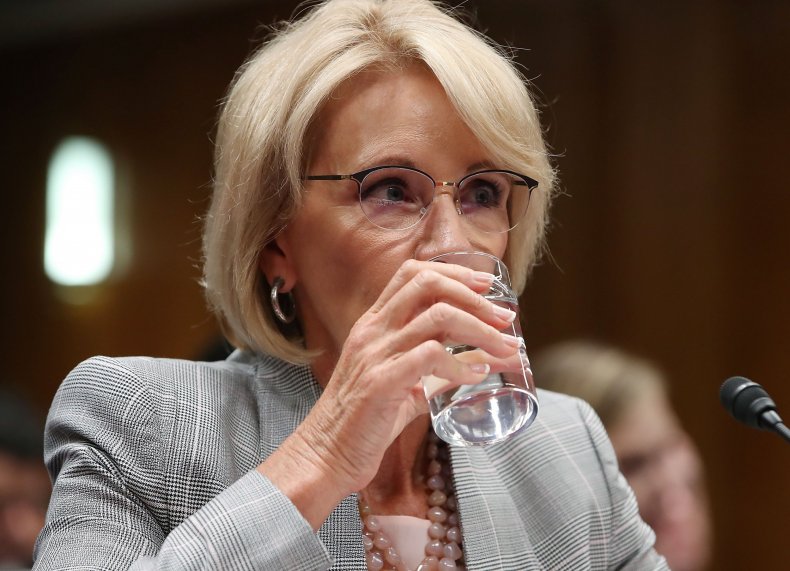 Aside from improperly contacting former students about debts that should have been forgiven, the Education Department also forcibly collected money from 1,800 students and voluntarily received funds from over 3,200 students who were not supposed to pay. Nearly 1,000 students had their credit ratings negatively affected.
In a statement following Thursday's hearing, Merrill welcomed the judge's finding.
"Taking this rare and powerful action to hold the Secretary of Education in contempt of court shows the extreme harm Betsy DeVos' actions have caused students defrauded by for-profit colleges," she said.
"Secretary DeVos has repeatedly and brazenly violated the law to collect for-profit college students' debts and deny their rights, and today she has been held accountable.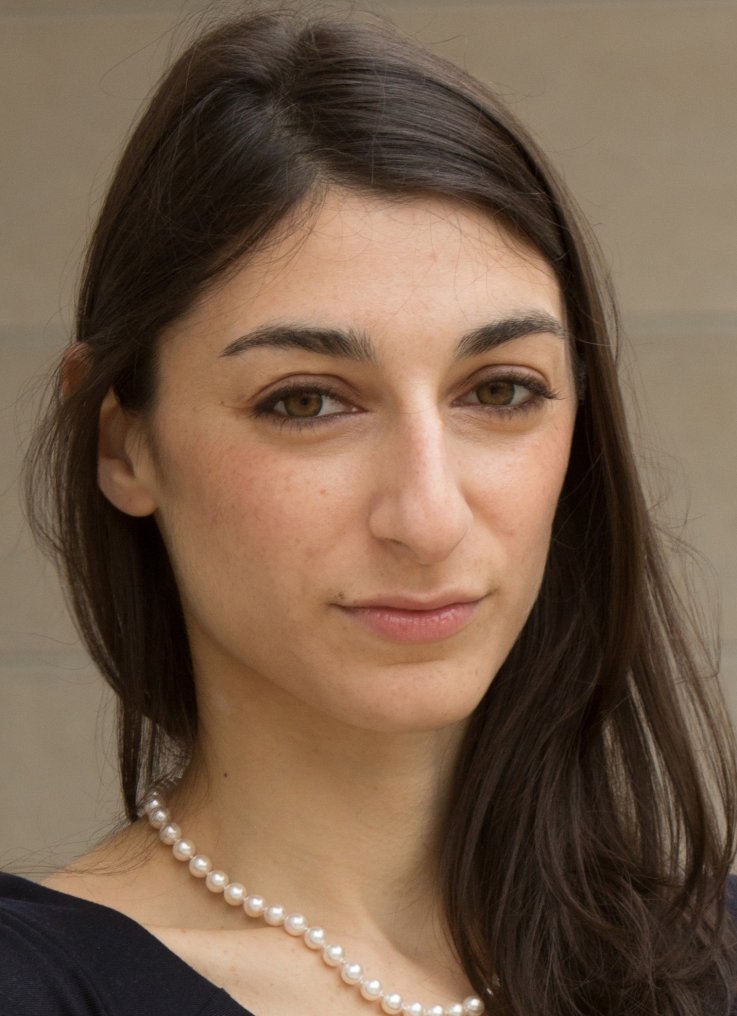 Toby Merrill, the Harvard University lawyer and director of the Project on Predatory Student Lending who brought about the class action suit on behalf of 80,000 affected students against the Education Department.
Harvard Law School
"Thousands of students illegally had their tax refunds seized and wages garnished, and the department still can't identify all of the affected students nor refunded the money.
"The judge is sending a loud and clear message: students have rights under the law and DeVos' illegal and reckless violation of their rights will not be tolerated."
Former students must now be repaid and Kim ordered that the fine to be paid by the Education Department must go to a fund held by the Project on Predatory Student Lending to help defray the damages and expenses associated with the improper collection of the loans. A monthly report must also be provided to the courts.
Following the hearing, the Education Department said: "We're disappointed in the court's ruling," in a tweet.
In a video statement with the post, Mark Brown, chief operating officer of the Education Department's Federal Student Aid office, said that the debts were "mistakenly" collected.
"Although these actions were not done with ill intent, students and parents were affected and we take full responsibility for that," he said.
"All customer accounts have been properly updated to reflect that they're not expected to make a payment while their borrow defense application is pending. 99 percent of customers who made payments on their federal student loans when they didn't need to have been refunded and we expect the final few to be refunded this week.
"Additionally, we've worked with federal loan servicers to update incorrect entries on credit records for 100 percent of affected students and parents."