Harvard Lawyer on Betsy DeVos' Corinthian Loans Court Violation: I've Never Seen Such Flouting of the Laws by a Public Official Before
A Harvard University lawyer representing defrauded students in a class-action suit against Education Secretary Betsy DeVos told Newsweek that she has never seen such flouting of the laws by a public official before.
U.S. Magistrate Judge Sallie Kim lambasted DeVos on Monday for violating a 2018 court order to stop collecting loans from the former students of Corinthian Colleges Inc., a now-defunct, for-profit college chain. The judge even threatened the secretary with the prospect of jail time.
Despite being ordered to waive the entirety of the loans, Devos and the Education Department have continued to chase the former students to pay their debts, contacting upwards of 16,000 former students and deducting funds from at least 1,800 people, according to court filings.
In an interview with Newsweek, Harvard lawyer Toby Merrill called the education secretary's actions "truly unbelievable."
Merrill is the director of the Project on Predatory Student Lending, a nonprofit Harvard University project that represents the 80,000 former students hoping to have their debts canceled in the class-action suit.
"Not only has the Department of Education over and over refused to do its job and discharge the loans, but it has also refused to just follow the basic laws of the court," Merrill said. "It really takes the cake. It's far beyond what I've seen before."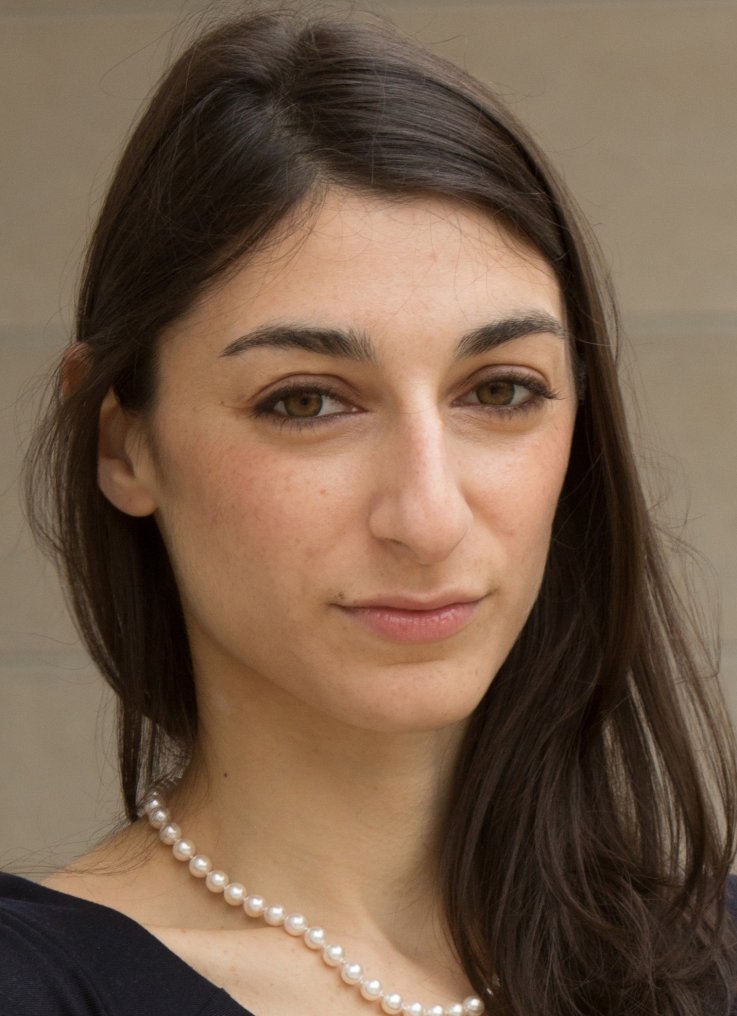 Toby Merrill, the Harvard University lawyer litigating against Education Secretary Betsy DeVos in a class action suit.
Harvard Law School
Merrill cited the contempt of Congress proceedings brought against Attorney General William Barr and Commerce Secretary Wilbur Ross in July, but stated that DeVos' offense would be far more egregious, given it was committed in federal court.
Following the hearing on Monday, lawyers for DeVos and the Department of Education were told they have until October 21 to file the relevant briefings if they wished to argue that contempt of court was not warranted in this case. Merrill and her team will then have an additional seven days to respond.
Merrill said in this case, she was confident that there was sufficient evidence for a contempt of court ruling to be brought.
"I don't want to put any words in the judge's mouth," she said, "but I think based on the evidence, it's unquestionable that the Department of Education is in contempt of the court order. There really is no factual question about it."
The Department of Education told Kim it is in the process of providing refunds to at least 3,200 of the former students who made unnecessary payments. Charlie Merritt, a Justice Department attorney representing Devos and the Education Department, said they are taking "responsibility" for the noncompliance issues and are committed to resolving them, Politico reported.
Still, Merrill argued that the secretary's actions clearly constitute "extraordinary noncompliance."
"That is essentially the basis for a finding of contempt of court," she said. "There is no additional ingredient you have to find."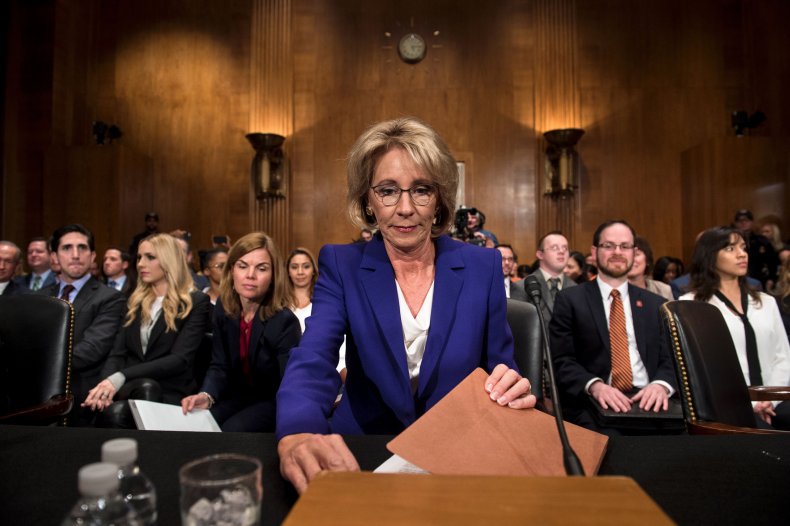 Although jail time is an option at the judge's disposal, Merrill said it was unlikely that DeVos would end up behind bars. Kim is more likely to take actions such as imposing fines, ordering weekly update reports and assigning a judge to monitor further compliance.
Newsweek has contacted the Department of Education. However, a response has yet to be received.