Snowden: Facebook Is a 'Surveillance Company' That Exploits User Data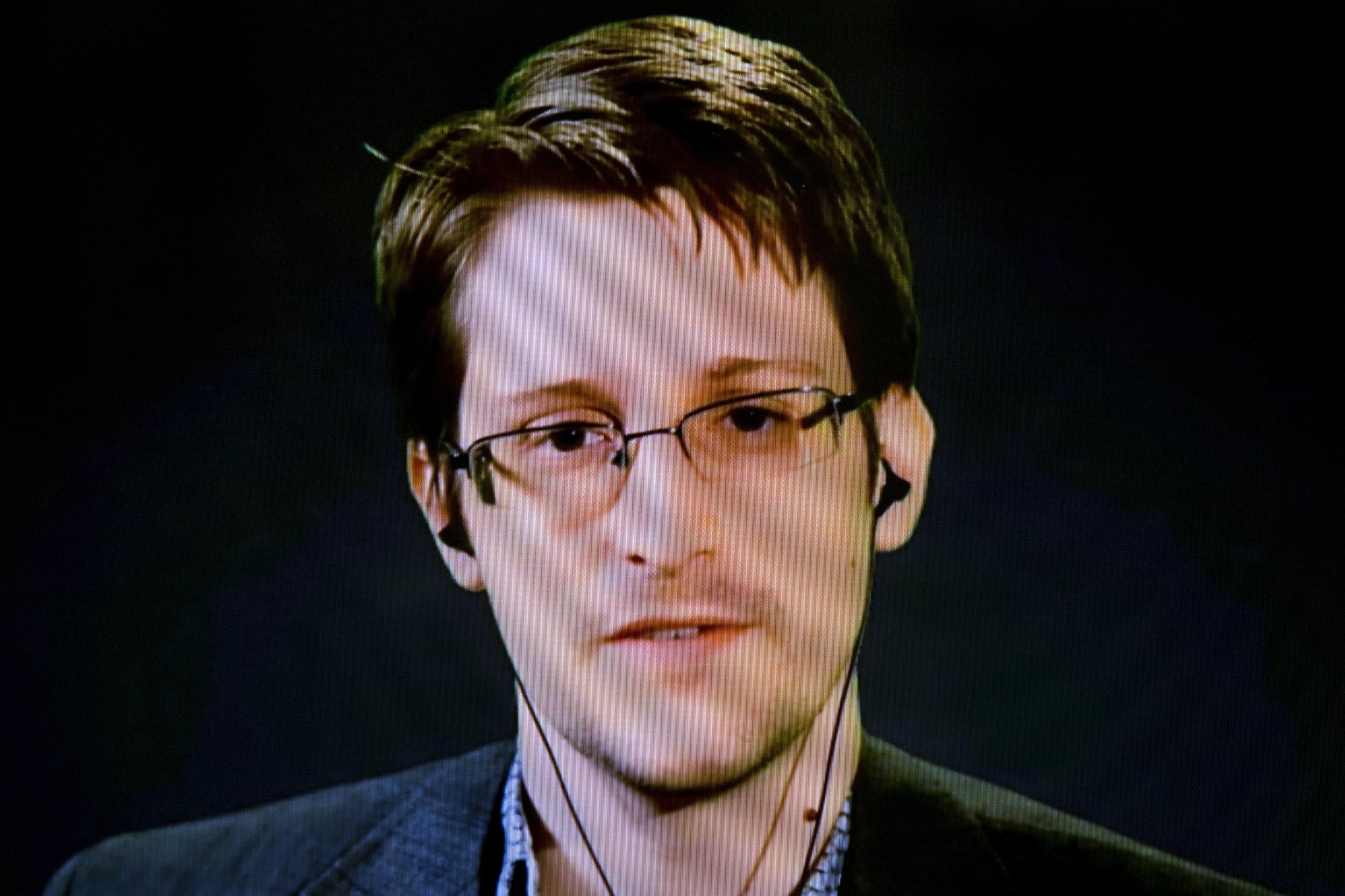 Facebook's data policies are exploitative and resemble the work of a "surveillance company," according to exiled National Security Agency (NSA) leaker Edward Snowden who spoke out in response to the Cambridge Analytica scandal.
Snowden criticized the social media network in a series of tweets on Saturday after revelations that Cambridge Analytica had harvested data from 50 million Facebook users back in 2014. Cambridge Analytica has been contracted to work on high-profile projects, including the 2016 election campaign of Donald Trump.
Based on the testimony of a former staffer, 28-year-old Christopher Wylie, The Observer and the New York Times exposed how a "personality prediction" app created by Dr. Aleksandr Kogan hijacked data without consent for political purposes.
Snowden, a long-time Facebook critic who in 2013 revealed unprecedented details of how the U.S. government accesses social media metadata in bulk, currently resides at an undisclosed location in Russia after being granted asylum in the country.
He tweeted: "Facebook makes their money by exploiting and selling intimate details about the private lives of millions, far beyond the scant details you voluntarily post.
"They are not victims. They are accomplices. Businesses that make money by collecting and selling detailed records of private lives were once plainly described as 'surveillance companies'. Their rebranding as 'social media' is the most successful deception since the Department of War became the Department of Defense."
In a statement issued Friday, March 16, Facebook attempted to play down the incident—claiming it was not a data breach—and announced the suspension of Cambridge Analytica. It later suspended Wylie's personal account.
"When we learned of this violation in 2015, we removed his app from Facebook and demanded certifications from Kogan and all parties he had given data to that the information had been destroyed. Cambridge Analytica, Kogan and Wylie all certified to us that they destroyed the data," the social media company said.
"Several days ago, we received reports that, contrary to the certifications we were given, not all data was deleted," it added. "We are moving aggressively to determine the accuracy of these claims. If true, this is another unacceptable violation of trust."
By Monday, politicians were openly calling for CEO Mark Zuckerberg to testify before the U.S. government. Facebook shares fell by 5.6 percent. According to Reuters, the firm was on track to lose more than $30 billion in market value.
U.S. Democratic Senator Amy Klobuchar tweeted Saturday: "This is a major breach that must be investigated. It's clear these platforms can't police themselves. I've called for more transparency & accountability for online political ads. They say 'trust us.' Mark Zuckerberg needs to testify before Senate Judiciary."
Across the pond, British politicians also voiced strong concerns. Member of Parliament Damian Collins, the Chair of the U.K.'s Digital, Culture, Media and Sport Committee, accused Cambridge Analytica CEO Alexander Nix of misleading Parliament in statements he made at the committee last month. Collins said Zuckerberg should "stop hiding behind his Facebook page."