Whistleblower Edward Snowden, who was granted asylum by Russia in 2013, has not tweeted since right after Vladimir Putin's February 24 invasion of Ukraine, despite previously being a prolific user of the social media platform.
Snowden would typically tweet to his 5.2 million followers several times a day. The last message he wrote was an ambiguous one on February 27, three days after the start of the war.
Snowden is a former computer intelligence consultant who leaked highly classified information from the National Security Agency (NSA) which revealed global surveillance programs. Hailed in equal measure as a hero and a traitor, his revelations sparked a global debate on the surveillance of citizens.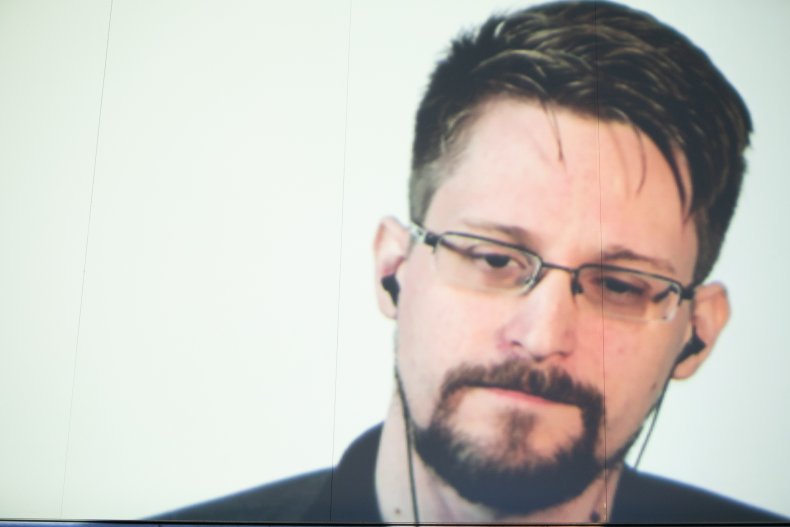 Wanted in the U.S. where he would face espionage charges, he was granted permanent Russian residency in 2020.
"I'm not suspended from the ceiling above a barrel of acid by a rope that burns a little faster every time I tweet, you concern-trolling ghouls," he wrote in his last message which was retweeted 3,207 times and got more than 42,000 likes.
"I've just lost any confidence I had that sharing my thinking on this particular topic continues to be useful, because I called it wrong," he added in the message in what was likely a reference to the war.
Users speculated as to its meaning in a thread. "I guess the rope snapped, because this Comrade Snowden's last comment on a pretty big topic," wrote one.
User Jimmy Sjolund wrote on March 12: "So, am I the only worried that @Snowden hasn't written a tweet since the 27th of February?" Another said, "Missing from this tweet, after almost a full week of the invasion: 'I condemn the actions of Putin.!"
Criticizing the Ukraine war, which in Russia is referred to as a "special military operation," can carry a prison sentence of up to 15 years.
A user with the handle Barnacles Nerdgasm posted a video in which he described the tweet as "out of character" and that "this was more of a cry for help than saying that he just didn't want to talk about the war."
Meanwhile, user Per Thorsdalen appealed for Snowden to "take a stand against the Ukraine war, criticize Putin support Russian Human Rights Activists," adding, "silence here really defines your true character."
On February 18, Snowden retweeted a video of President Joe Biden saying that the U.S. believed Russia would attack Ukraine "in the coming days."
Snowden wrote then, "This possibility is frankly so terrible to me it is difficult to even contemplate. I still remember red scars on the streets of Sarajevo, the "Sarajevska ruža" remembering those killed by mortar fire.
"Kyiv is bigger than Sarajevo. Than Grozny. Than Fallujah," he wrote, "just unthinkable."
It was reported this week that in 2016, he played a secret role in the creation of the privacy-enhancing cryptocurrency Zcash (ZEC).
His previously undisclosed involvement in the ceremony was revealed in a video set to be released Thursday by Zcash Media, which produces educational materials about the privacy coin.
"I saw it being worked on by a number of trusted academic cryptographers and I thought it was a very interesting project," Snowden said in the video, according to Forbes.
Newsweek has reached out to Snowden via his Twitter account.