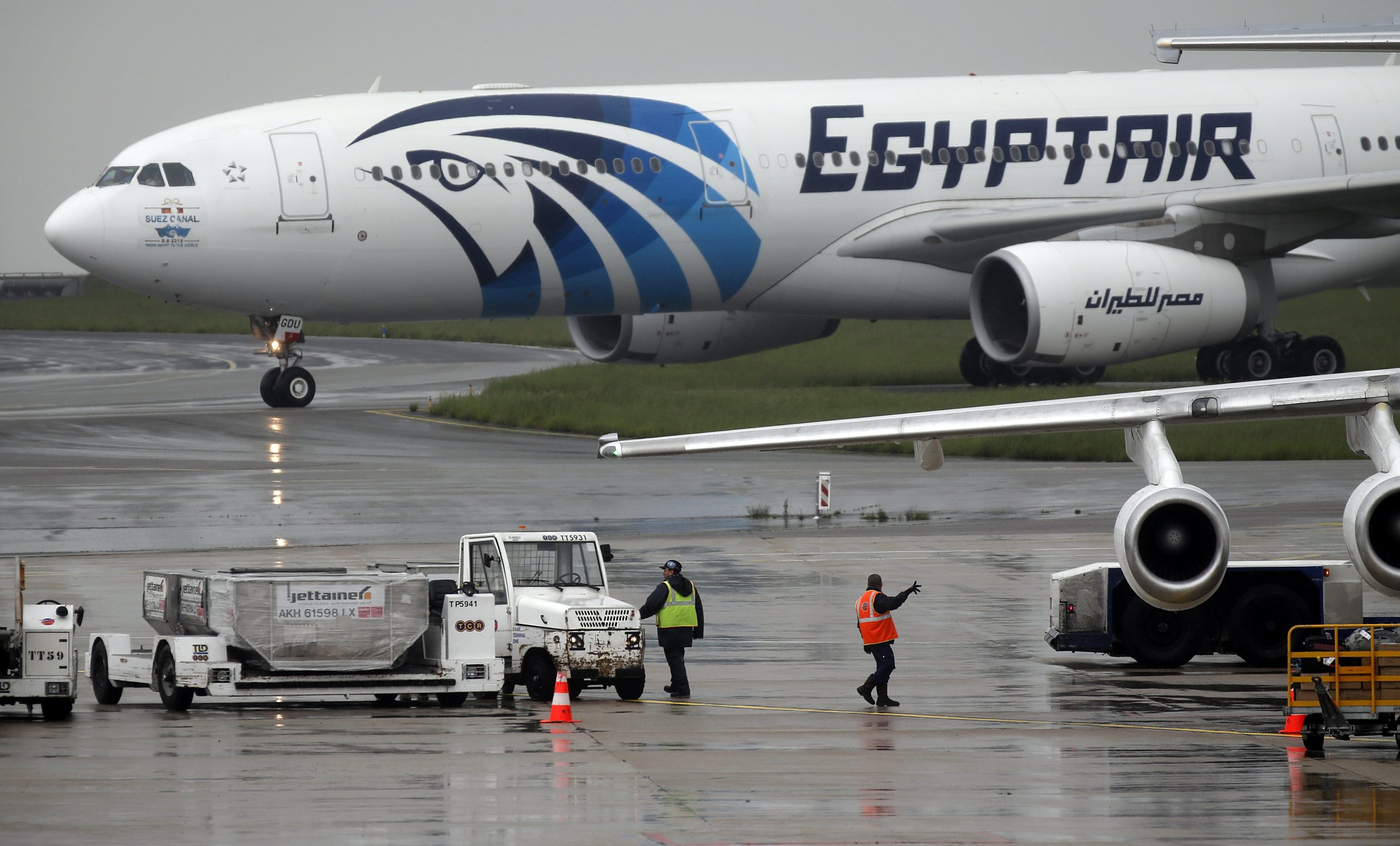 Emotional EgyptAir staff continued to fly aircraft and service passengers across the world on Thursday despite the crashing of flight MS408 and the 66 passengers and crew onboard into the Mediterranean sea as it traveled from Paris to Cairo.
An EgyptAir pilot, speaking on condition of anonymity because he was not authorized to speak to the media, tells Newsweek about the atmosphere on flight MS757 before it flew to Amsterdam from Cairo at 10.10 a.m. GMT, just hours after the crash of the Airbus A320 aircraft.
"It's very sad, that's all I can say. We woke up to the shocking news about this plane. I am very sad for my friends," he says, before speaking about co-pilot Mohamed Mamdouh, with whom he studied at the EgyptAir academy. "I knew him for a long time."
Air crews are known to be collegial and close-knit working groups in part due to their long hours flying together and stays in locations across the world. Pilots will fly with numerous other pilots, some of whom have even trained together, and cabin crews will work different shifts, bringing them into contact with a wide number of fellow employees.
That was the challenge for EgyptAir staff on Thursday: remaining professional in the face of a devastating loss. The flights continued but the memories of their lost colleagues remained.
"It's a flight. It's work. We have to keep moving," says the pilot. "But many colleagues are crying. it is traumatic. They put smiles on their faces, but behind the smiles they are sad and upset."
He adds: "They are holding any hope, any light at the end of the tunnel that maybe someone is alive or survived but it sounds like it's not going to happen."
Other EgyptAir pilots expressed their solidarity with their colleagues feared dead after the crash, changing their Facebook profile pictures to images of the pilots, Captain Mohamed Shokeir and Mamdouh.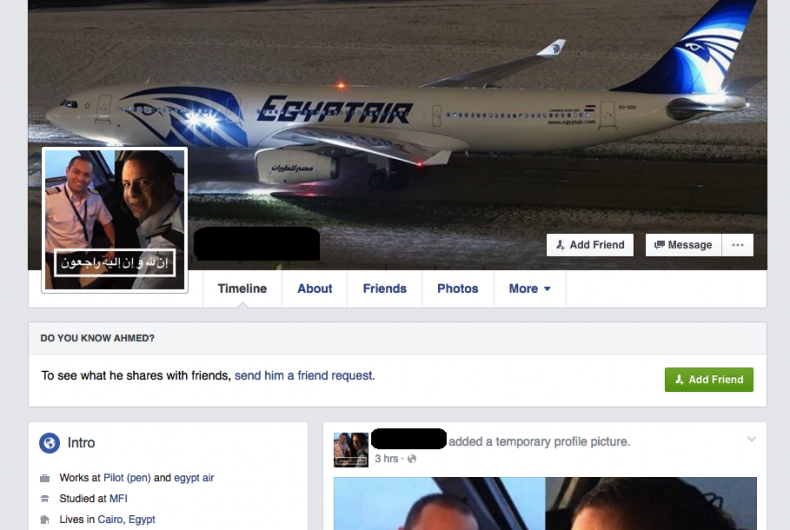 The search for the aircraft's debris is continuing after it was confirmed by French President Francois Hollande that it had "crashed" over the Mediterranean sea.
Greece has deployed an aircraft and a frigate to search for the missing aircraft and said that an Egyptian plane aiding the search discovered two large orange pieces of plastic, feared to be from the aircraft, some 230 miles southeast of the Greek island of Crete. Britain is dispatching a military vessel and an aircraft to help with the search, Defense Minister Michael Fallon confirmed.
While the cause of the crash is yet to be confirmed, Egyptian Civil Aviation Minister Sherif Fatih and Alexander Bortnikov, the head of Russia's top security agency, the Federal Security Service (FSB), said that the likely reason for the plane's downing was an act of extremism rather than a technical failure. Bortnikov called for joint European action to hunt those responsible for what he called a "monstrous attack."
The White House said that it was "too early" to determine what caused the plane to crash and said that an investigation is under way. The committee investigating the missing plane will be led by Egypt and will also include France.