Egyptair Flight MS804: Explosive Device 'Most Likely' Cause of Crash, Say Experts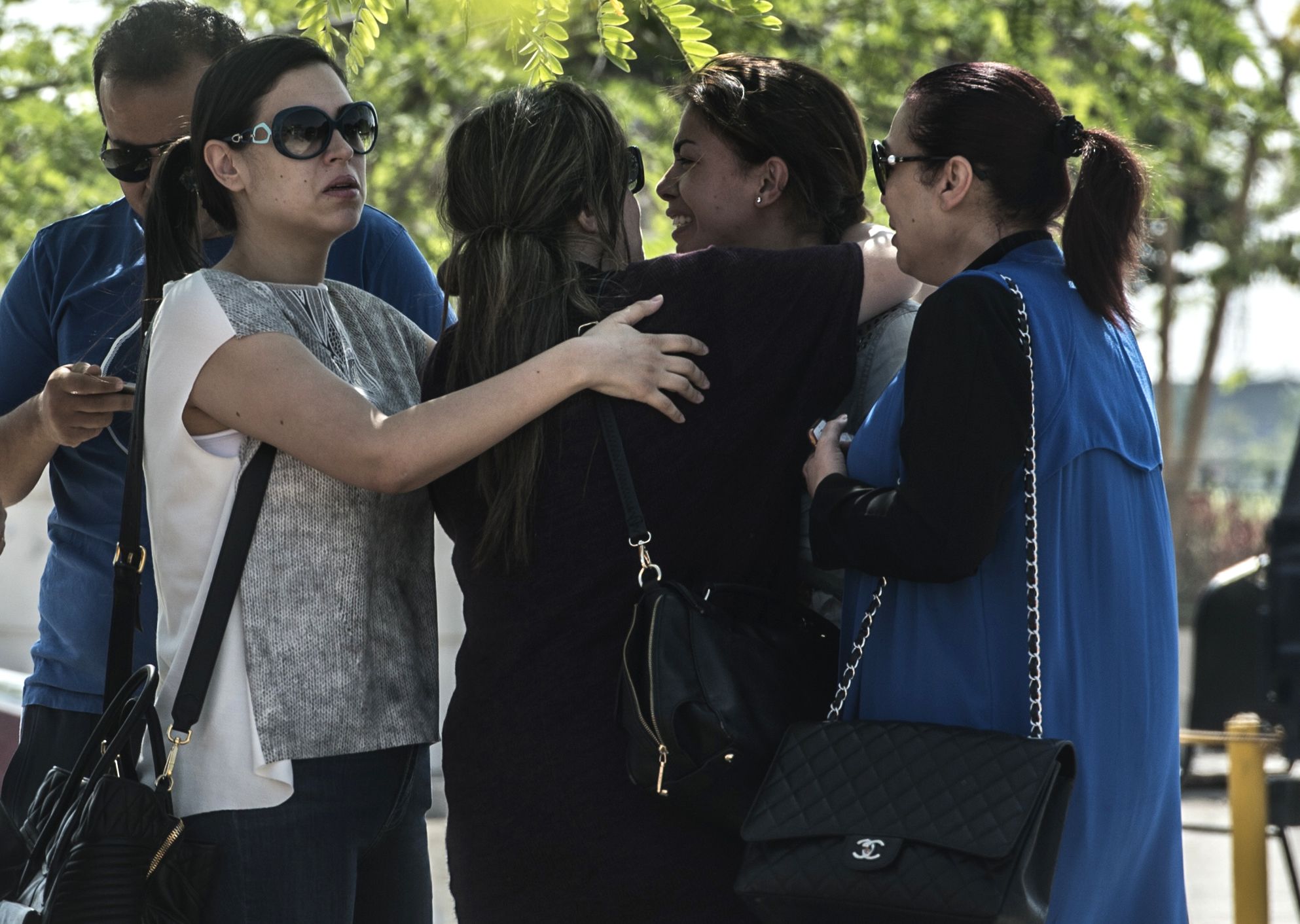 What caused the EgyptAir flight MS804 to crash as it traveled from Charles de Gaulle airport in Paris to Cairo has yet to be confirmed, but aviation security experts believe that an explosive device smuggled onto the aircraft is the most likely explanation.
The aircraft disappeared from radars at 2:45 a.m. local time, but Egyptian Prime Minister Sherif Ismail said no "distress call" was received from the plane, but a "signal." Greek authorities said that the pilot commandeering the flight in Greek airspace, identified to Newsweek by an EgyptAir colleague as either Captain Mohamed Shokayr or co-pilot Mohamed Mamdouh, had "not mentioned a problem" in his final conversation with air traffic control.
This sudden disappearance leaves investigators confident that it was a deliberate act that caused this aircraft to crash. Phil Giles, a member of the team that investigated the Lockerbie bombing and who spent 16 years at the British government's Air Accidents Investigation Branch, says that the chances of a mechanical fault with the plane or human error are slim.
"Aeroplanes don't break up at 37,000 feet and there doesn't seem to be any weather around for a loss of control incident," he tells Newsweek. "It seems to be the most likely [cause] at the moment is some form of explosive device."
The notion of the aircraft being shot down by an external projectile is heading into "conspiracy theory territory," he says, as the plane was flying at a high altitude, above the Mediterranean Sea and more than 100 nautical miles from land. Militant groups in Egypt do not possess surface-to-air missiles, the type used to shoot down Malaysia Airlines flight MH17 in July 2014 and capable of shooting down a plane at such a distance.
Neil Hansford, chairman of Strategic Aviation Solutions and an aviation expert with 30 years in the industry, says that at that altitude, coupled with the Airbus A320's modern aviation technologies, there is "essentially a computer flying the aircraft."
He adds: "I therefore believe that this incident was not in any way related to an issue with the aircraft. What is far more likely is that it was a bomb."
The A320 is an aircraft with a "very good safety record," Giles says, one that has "secondary, tertiary devices backing it up," meaning that there is "very little" that could cause it break up in the air apart from an explosion. Thousands operate around the world every day.
He adds that the Egyptian "servicing of EgyptAir is probably as good as anybody's." In terms of security at Charles de Gaulle airport, the number of passengers on the flight, 56, means that it was "only about a third full" and that therefore there were a lower number of security checks required in comparison to a flight at full capacity.
In October 2015, the Islamic State militant group (ISIS) said it was behind the bombing of a Russian Metrojet aircraft over the Sinai Peninsula, killing all 224 people on board. In November 2015, the group carried out coordinated shooting and suicide bomb attacks on the French capital, killing 130 people. Egyptian and French aviation authorities had been on high alert after both attacks.
The extremist group has frequently sought to attack Egyptian and French targets, and, if an attack is confirmed, it bears the hallmarks of the radical Islamist group's brazen bomb plot on the Metrojet aircraft. French President Francois Hollande, after confirming the crash, said that "no hypothesis is ruled out or favored" at this stage.
Investigators will now look for answers as to how this A320 crashed in normal weather conditions and at an altitude that the aircraft had worked in comfortably thousands of times. The search for the debris continues, which will provide more answers, but questions will also be asked about airport security and, if confirmed, how a device could have made it onto a flight departing French territory.
Giles says it is "incredibly worrying" that a device may have passed security, saying that all you need to bring an aircraft down is "big lump of explosive" and "be near a window," such as the semtex planted on Pan Am Flight 103 in the 1988 Lockerbie bombing.
Hansford says that French security, after the Charlie Hebdo and Paris attacks in January and November 2015, would have been as stringent as it has ever been, meaning that the possibility that an explosive device was planted on the aircraft before it had arrived in France becomes a serious possibility.
The aircraft made five journeys Wednesday before it departed Paris for North Africa. It began its day flying from Asmara in Eritrea, before flying to Cairo, then to Tunis, the capital of Tunisia that has witnessed ISIS attacks in the past year, before flying via Cairo to Paris.
"The security at Charles de Gaulle airport in Paris, where the plane took off from, is so sophisticated—both for passengers and cargo—that it seems almost impossible that an explosive device could have made its way onto the plane," he says.
"The plane flew five sectors before getting to Paris, including Eritrea and Tunis. A device could have been placed at any of these airports."