Paris Arrests Four Suspected of Plotting Attacks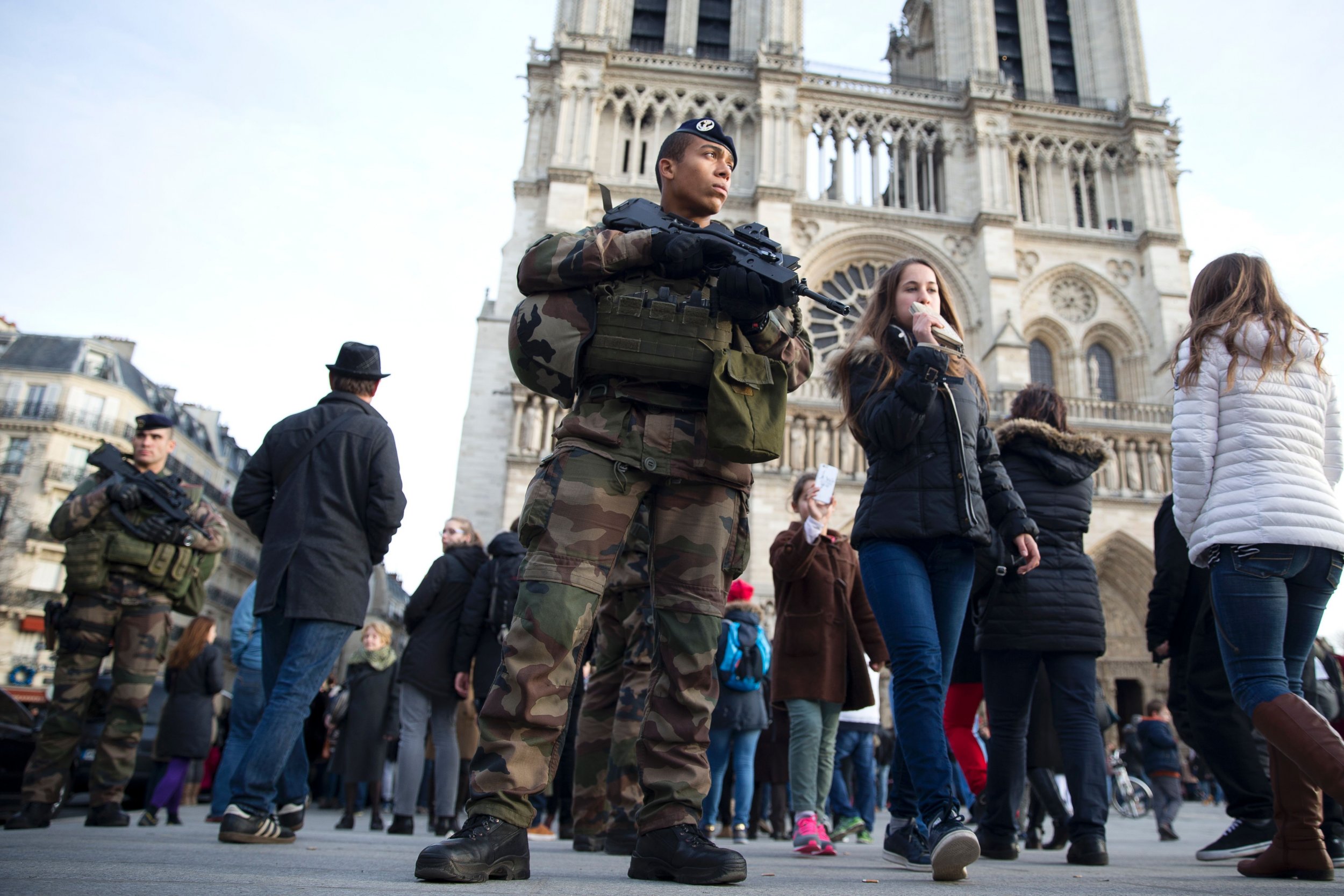 French authorities have arrested four people in and around Paris in connection with a possible new plot to attack the country.
Three men and a woman were detained at dawn on Wednesday in Paris' 18th arrondissement and the nearby Seine-Saint-Denis. One of those arrested could have links to the Islamic State militant group (ISIS) in Syria, according to French Interior Minister Bernard Cazeneuve, who denied that an attack against France was imminent.
France has been on high alert since attacks in the capital on November 13, when a series of shootings and suicide bombings in Paris resulted in 130 people being killed. One of the suspects from the attacks, Belgian-born Salah Abdeslam, remains on the run from authorities more than four months after the atrocities, which were claimed by ISIS.
Cazeneuve said that one of those arrested "could undertake violent actions in France" and may have been in touch with ISIS members in Syria, according to the BBC. The French interior minister, however, urged people to remain cautious of reports of an imminent attack, saying that French authorities "arrest people every day." Computer equipment was also seized during the raids that would be analyzed, according to the Paris prosecutor's office.
French police were involved in a raid on a property in Brussels on Tuesday that resulted in a shootout with suspected militants. One man, identified as an Algerian illegal immigrant named Mohamed Belkaid, was killed during the raid. Belgian authorities discovered an ISIS flag and a Salafist manual in the property.