Elderly Man Offered $100K to Buy Child From Mother at Store: Police
An elderly man was arrested on Thursday after allegedly offering $100,000 to buy an 8-year-old girl from her mother at a Winn-Dixie store in Port Orange, Florida, last week, according to police.
The Port Orange Police Department said that 85-year-old Helmuth Kolb told the child's mother how pretty her daughter was and then yelled at the mother in the parking lot that he would buy her for $100,000, local news station WESH reported.
The mother told police that Kolb also asked about her child's age and described the conversation as "harmless," but still "creepy," according to the arrest affidavit, Click Orlando reported.
"Through investigation, it was determined that Mr. Kolb violated the terms of his probation," Detective Michael Wallace with the Port Orange Police Department told Newsweek on Friday. "Our investigation is continuing, while we attempt to locate additional information, witnesses and determine if there are any other victims."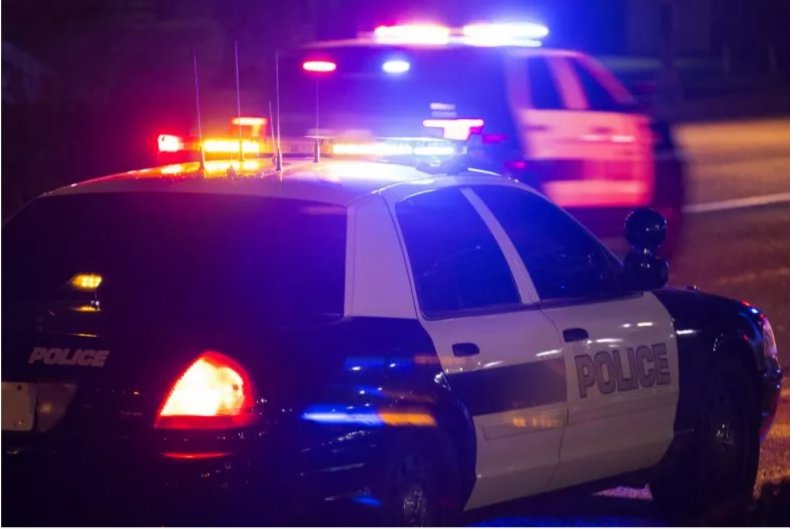 Kolb, who is a registered sex offender, was out on probation after being jailed for offering to a buy a child he saw at a Walmart in Port Orange for $200,000 in 2018.
Kolb at the time reportedly started bidding on an 8-year-old girl who was sitting with her mother on a bench and offered the mother the large sum of cash in exchange for her child.
Police said at the time that the mother refused and tried to leave with her daughter, but Kolb grabbed the girl's arm and kissed her wrist. He was sentenced to five years probation after being convicted for battery and false imprisonment.
Other Child Purchase Attempts
Data by the National Center for Missing and Exploited Children revealed that there were 917,771 registered sex offenders in the United States and its territories, according to a report published by Security.org last year. Meanwhile, similar incidents have been reported in different parts of the country.
In January, a woman in Crockett, Texas, was accused of trying to buy a baby in a Walmart. The mother told police that the woman came up to her while she was waiting at the self-checkout line with her 1-year-old son sitting in the shopping cart.
The woman made comments on the baby's appearance and said that she had $250,000 in her car that she'll offer in exchange for the baby, according to police. After the mother refused, the woman confronted her again in the parking lot and offered to give her $500,000. The woman was later charged with sale or purchase of a child, which is a third-degree felony in Texas.
In California last year, a 29-year-old man was arrested after he asked a mother to buy her daughter from her at a Dixon Charity shop. Police believed that the man, Matthew Brauer, was homeless.
Brauer reportedly walked up to the daughter, who was sitting next to two shop employees, and asked whether they were the "little white girl kidnapping crew." He then allegedly asked, "How much for the little girl?"
In 2018, a man in Indiana was arrested after allegedly bidding online to buy a young girl for $300,000. The arrest came after members of the FBI's Joint Terrorism Task Force received a tip from a Lake County detective who showed screenshots from his Twitter account "Whale Shark News Co." that was being used to "arrange for the solicitation and purchase of minor for cash," according to a probable cause affidavit filed in Lake County Court.
Update: [8/26/2022] 4:56 p.m. ET: This story has been updated with a comment from the Port Orange Police Department.