From Scott Baio to Dennis Quaid, These Celebrities Are Voting For Trump
November 3 is now just one week away as Americans prepare to head to the polls for what has been a tough and divisive presidential race.
While most celebrities who are open about their seem to be proudly supporting Biden/Harris, there is of course a cohort of famous faces who are firmly in the Trump/Pence camp.
Joe Biden is far ahead of Trump in the average of national polls. FiveThirtyEight has the Democrat nominee ahead nationally by an average of 9 percentage points, and Real Clear Politics shows Donald Trump behind by an average of 8 percentage points.
Biden currently leads Donald Trump in Texas, a state that has consistently votes Republican for the last 40 years.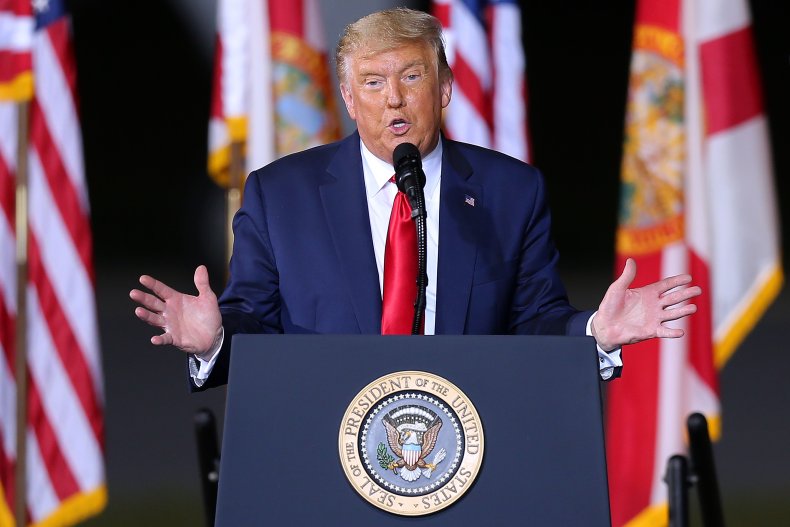 With just one week to go, here's a look at some high profile names who will be voting for Trump.
Kirstie Alley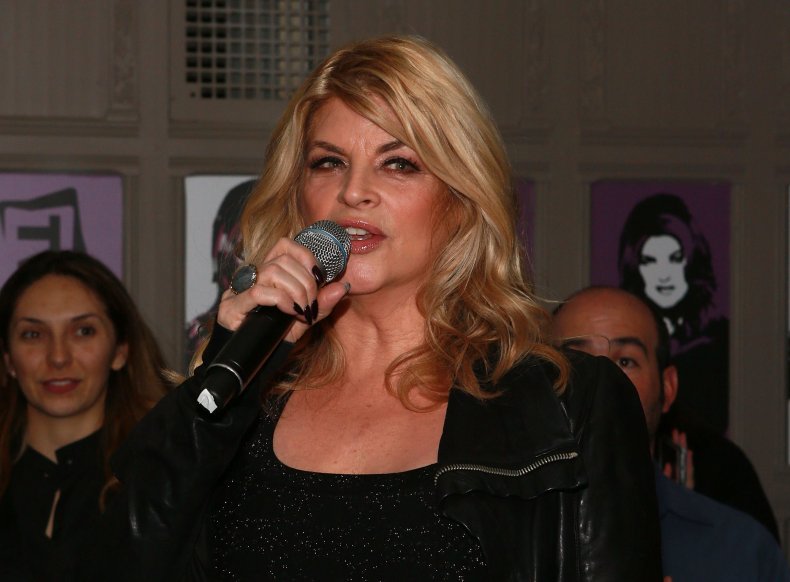 Last week actress Kirstie Alley faced severe backlash when she voiced her support for Trump and tweeted about her intentions to vote for the Republican on November 3.
The longtime Trump supporter, took to the platform on Saturday night to tell her followers that she will vote for the president again in 2020 because "he's NOT a politician."
Lil Pump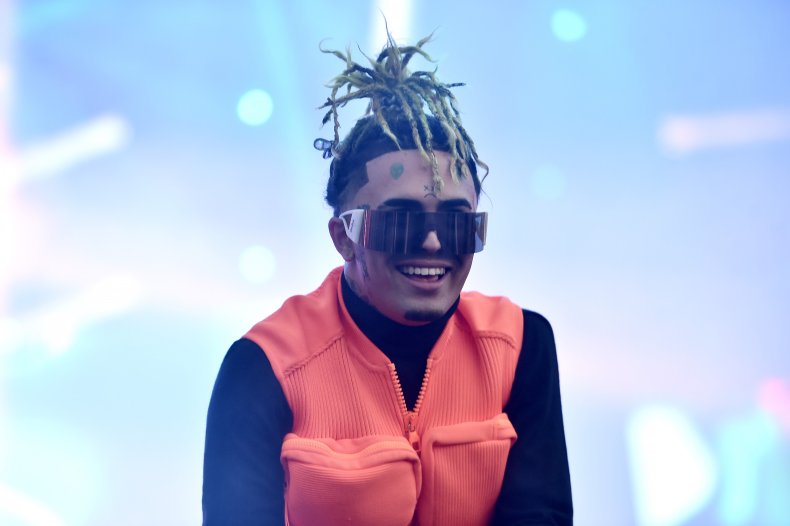 Florida rapper Lil Pump took to social media Sunday to declare his support for the Republican while also extending insults to Democrat nominee Joe Biden.
"THE DAY I MET TRUMP #trump202022020," he wrote alongside a photo of him and the president.
"All I gotta say is Trump 2020 b****" he said. "F*** I look like paying a extra 33 is tax for Biden, b***** ass n—. F**** sleepy Joe n— Trump 2020 b****."
James Woods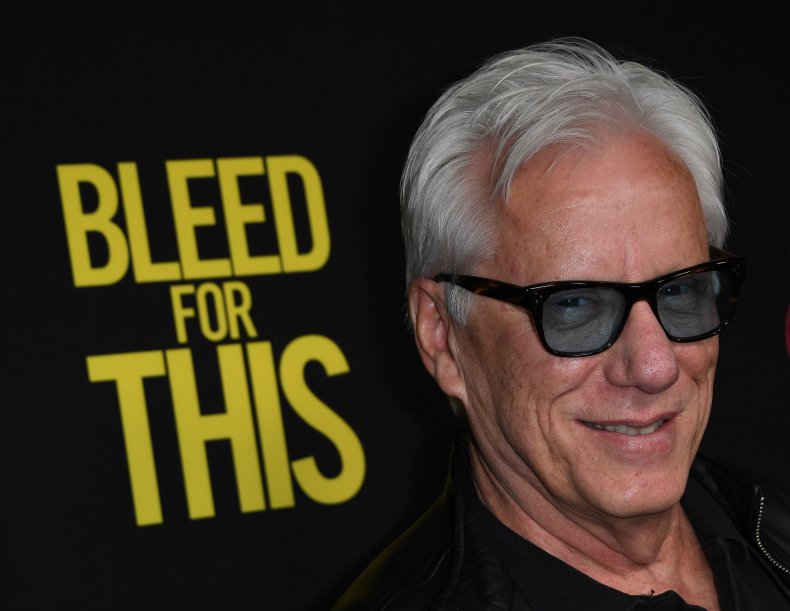 A long-time Trump supporter, the Hercules voice actor is incredibly active on social media where he often tweets his support for the GOP and the Trump administration.
In May, he tweeted: "Let's face it. Donald Trump is a rough individual. He is vain, insensitive and raw. But he loves America more than any President in my lifetime. He is the last firewall between us and this cesspool called Washington. I'll take him any day over any of these bums. #Trump2020."
Jon Voight
Another long-time and vocal Trump supporter, Jon Voight came to the president's defense during the impeachment hearings last year.
"This is a war against the highest nobleman who has defended our country, and made us safe and great again," Voight said in the video posted to Twitter. "Let me stand with our president. Let us all stand with our President Trump in a time of such evil words trying for impeachment."
Isaiah Washington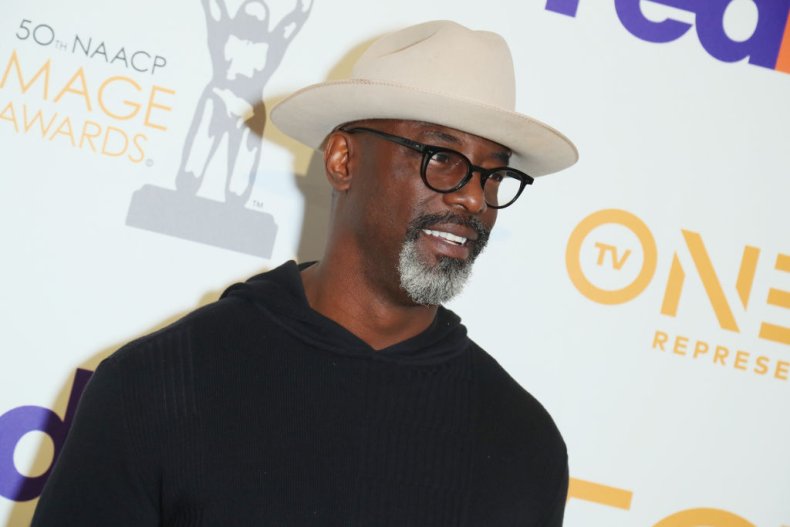 Grey's Anatomy actor Isaiah Washington left the Democrats in 2019 and voiced his support for Trump.
"Walking away ... is a sacrifice, it's a risk, and there's a penalty for it," Washington told Fox Nation's Nuff Said per The Hill. He said the reason why he chose to "walk away from the Democratic Party as I know it ... is that something doesn't feel right."
Dennis Quaid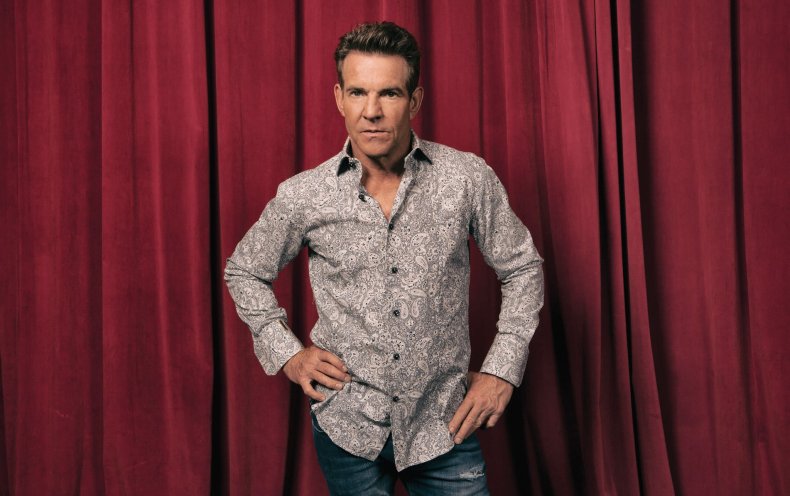 "I think Trump, no matter what anybody thinks of him, is doing a good job at trying to get these states—and all of the American people—what they need," the actor said in April 2020 per The Daily Beast, "and also trying to hold our economy together and be prepared for when this is all over."
Scott Baio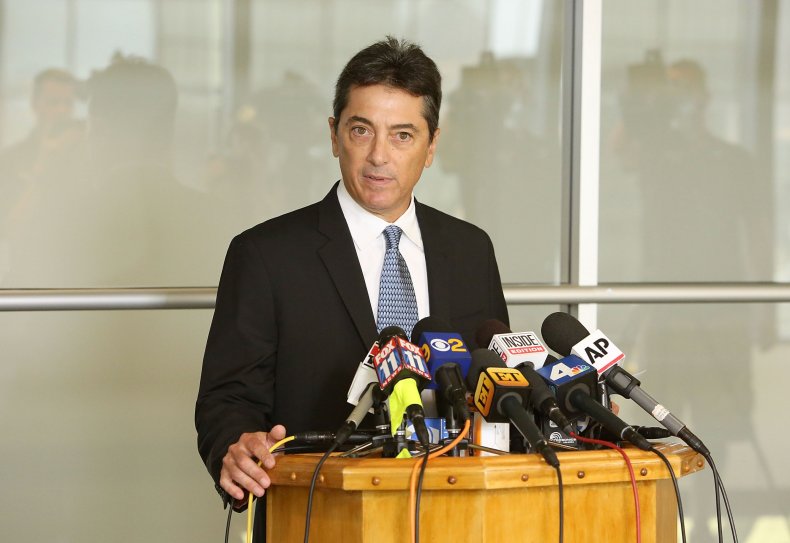 Scott Baio has appeared in an interview on the official website of the 2020 Trump campaign.
The Happy Days actor also spoke at the 2016 Republican National convention.
Kid Rock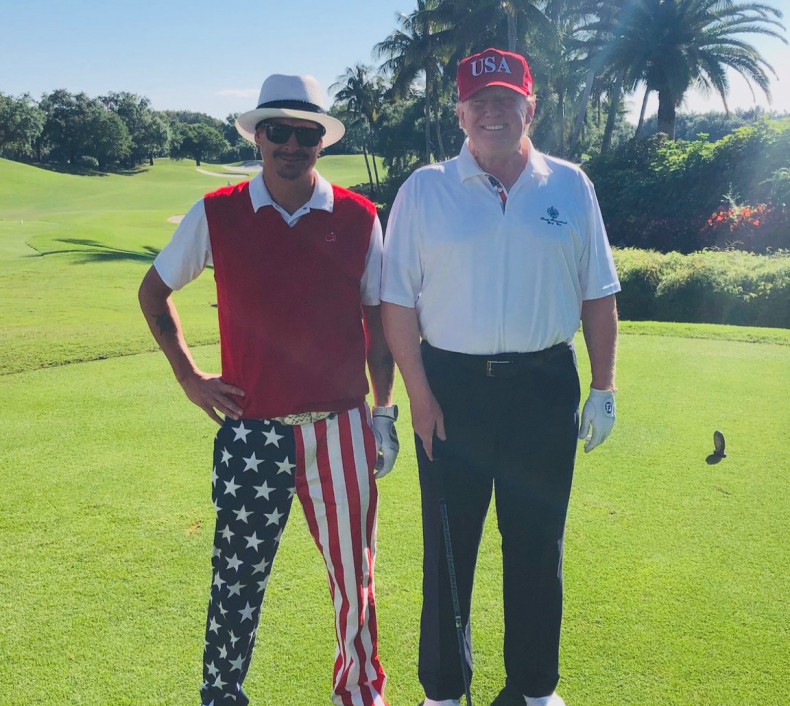 Alongside Donald Trump Jr., Kid Rock co-hosted a Trump rally in September in Michigan. The singer also supported the president in 2016.
Stacey Dash
The Clueless star is famously a Republican and has #MAGA" and "#WomenForTrump" in her Twitter bio.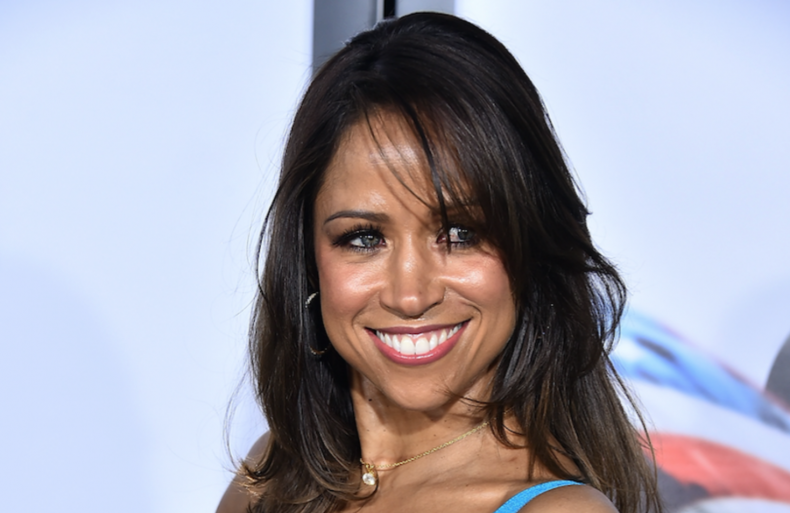 Dean Cain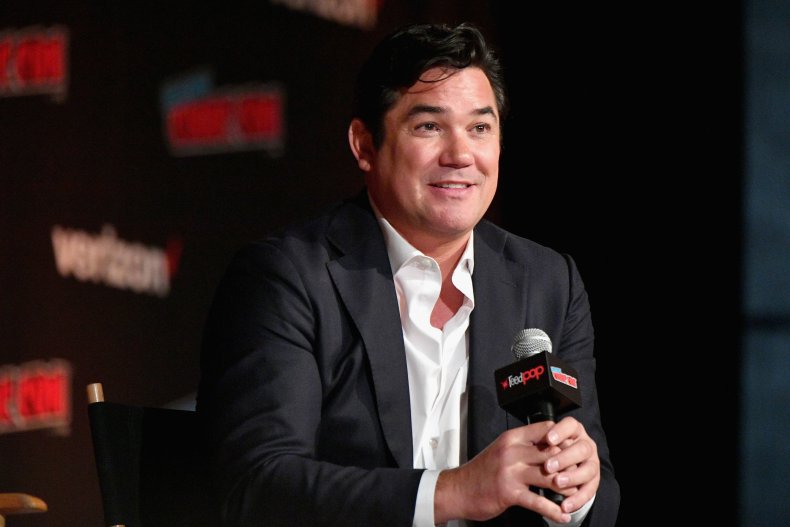 The actor who once played Superman told the Washington Post he is "backing the president for sure."
"I don't like a single Democratic candidate," he said. "I mean Pete Buttigieg is an interesting guy and he's smart and he's eloquent, but when you start getting into his economic philosophies and that whole Marxist push—no, I'm not cool with that."
Ted Nugent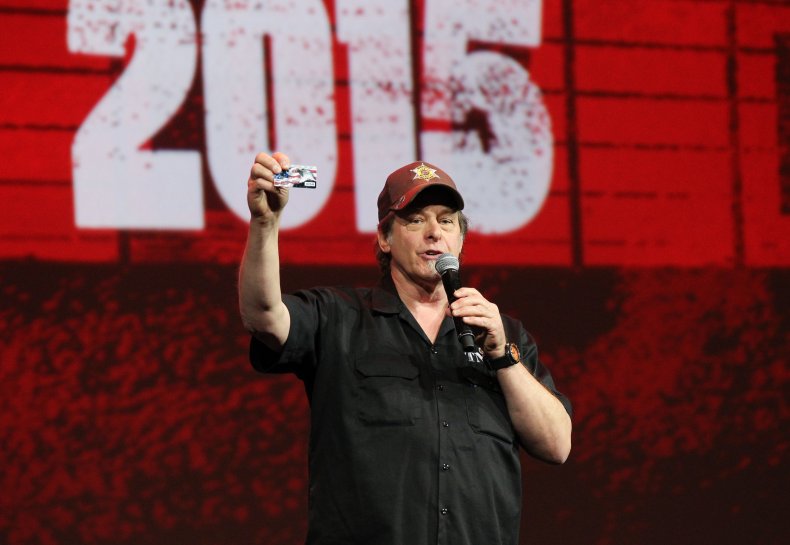 Country singer Ted Nugent is voting for Trump.
"I think he's the greatest president in the history of America," he told "Pat's Soundbytes Unplugged" podcast, adding: "I think he's the greatest leader in the history of the human experience."
Roseanne Barr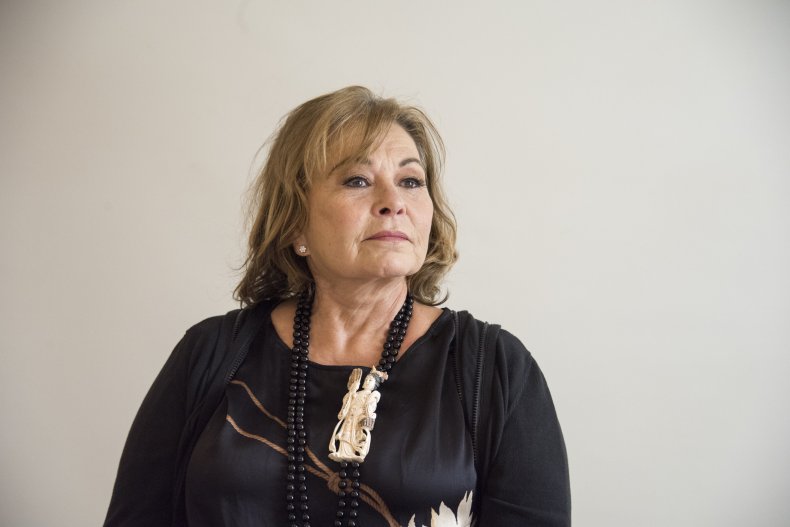 The controversial comedy actress posted a photo wearing a MAGA hat earlier this year.