Electric Ram 1500 REV Officially Debuts During the Super Bowl
The production version of the Ram 1500 REV will make its world debut during the Super Bowl on Sunday night. The new commercial features comedic actor Jason Jones (The Daily Show, The Detour) joking about the anxieties buyers may have over EVs. Called "Premature Electrification," the 60-second spot will point viewers to its Rev Insider + membership, including reserving a place in line for pre-ordering, and exclusive access to events, news and information about the future of Ram electrified trucks.
"We created this commercial to speak directly to Ram truck owners and potential truck owners to bring some lighthearted humor to the high-tech, EV conversation, which rightfully takes itself very seriously," said Olivier Francois, global chief marketing officer, Stellantis in a press release.
"As we open reservations today for a place in line to pre-order the all-electric Ram 1500 REV, we wanted to directly address any potential concerns about EV truck ownership using an approach that we believe will resonate with our truck-buying consumers. The intent of the spot is to let our buyers know that we have listened to their concerns as part of our dialogue with them over the last several years as we prepare to introduce the all-electric Ram 1500 REV to the market in 2024."
The Ram 1500 REV will be the final electric pickup from the Detroit Three automakers. Ford has sold the F-150 Lightning electric pickup truck for a year, with a number of variants, including a Ford Pro version that is designed for fleet use. The Chevrolet Silverado EV is expected to offer customers a 400-mile all-electric range, access to 754 horsepower, 785 pound-feet of torque and a zero to 60 mph time of 4.5 seconds when it arrives later this year. The GMC version debuted late in 2022 with the same underpinnings, technology and capability as the Silverado EV.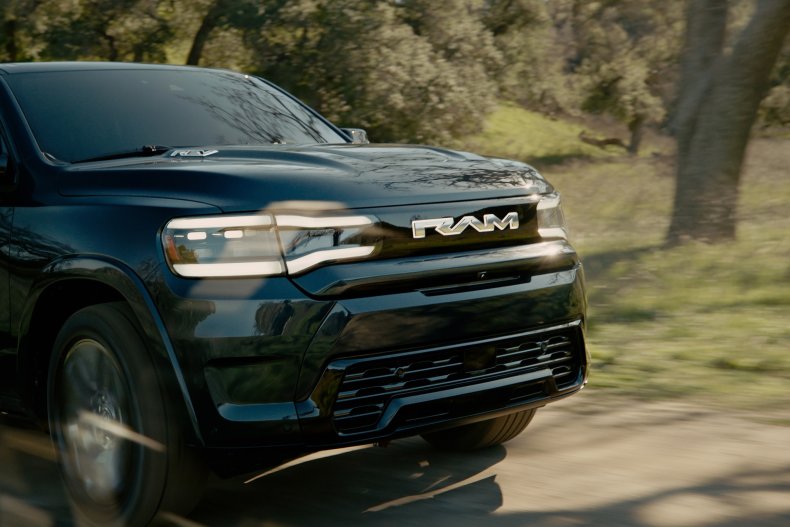 Potential buyers go to RamREV.com to learn about the new EV truck, check out new images and secure their spot to pre-order a vehicle through the Rev Insider+ program. It costs a $100 refundable fee, and lets buyers reserve a place in line to preorder the truck.
Ram says the 1500 REV has a target of 500 miles on a full battery, which would put it well ahead of the competition. With that range the battery pack is expected to have around a 200 kWh rating. Electric motors in front and back will provide all-wheel drive.
"The Ram brand has redefined the pickup truck segment before, and will once again with its all-new Ram 1500 REV," said Mike Koval Jr., Ram brand CEO – Stellantis in a press release.
"We believe in bringing the right range of powertrain solutions to our customers, and the Ram 1500 REV will be the first in a lineup of electrified solutions that will add to our current award-winning truck lineup. We are on an exciting electrification journey that will see Ram push past the competition in areas customers care about the most: range, payload, towing and charge time."