Eleven-Year-Old Killed in Sleepover as Gunman 'Shot Up the House': Police
An 11-year-old girl in Detroit was killed during a sleepover Saturday after a shooter opened fire outside of a home, according to police.
The Detroit Police Department said it responded to the home at approximately 10:15 p.m. after the girl's grandmother called to report that the child had been shot and killed, according to local news station FOX 2 Detroit.
"Someone shot up the house from outside, striking the 11-year-old, who was in the home with five other children. It appears they were having a sleepover," Detroit Police Chief James White said during a press conference Saturday night, the local news station reported.
Five children and two adults were in the house at the time of the shooting, but only the 11-year-old girl was struck by gunfire.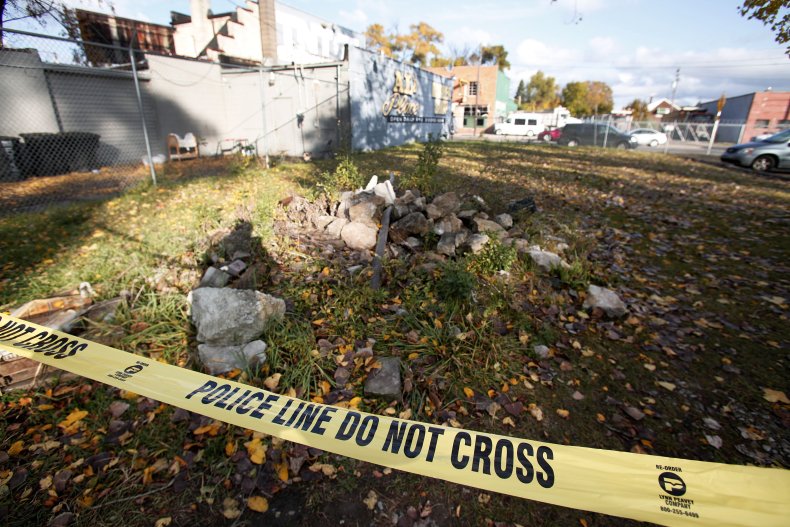 "We don't have a whole lot, other than another child from our city being shot, this one fatally, due to some adult nonsense, obviously, that she has nothing to do with," White added. "We have nothing right now. We have a wide open investigation, but we're going to work this case and we're going to have something. Officers and investigators are going to do what they do well."
The police chief said there was a scene on a nearby street that could be related to the shooting, but added that officers didn't know if the shooter fired from a vehicle or from the street. The shots were said to be fired into the back of the house.
Newsweek has reached out to the Detroit Police Department for comment.
In a separate case in January, a 21-year-old man apologized for killing his 13-year-old friend at a sleepover in 2018. The man, Corey Johnson, who was 17 at the time of the killing, stabbed multiple people at a home, killing Jovanni Sierra.
"I took the life of an innocent 13-year-old boy," he said on the stand before being sentenced to life in prison for murder and attempted murder, according to WPEC. "I really, truly am sorry, especially when he had been so nice and generous to me."
In March, police in Akron, Ohio, said a 10-year-old boy was shot and killed after another child accidentally fired a gun. Three other children and an adult were seen leaving the home before officers arrived, a local news station reported. The child suffered a fatal gun shot wound to the head.
In another incident last month, police in Pittsburgh said a 1-year-old was killed in a drive-by shooting.