One-Year-Old Shot Dead in Pittsburgh Drive-By Shooting: Police
A 1-year-old child was killed in a drive-by shooting Sunday in downtown Pittsburgh, police reported.
Multiple people called 911 to report a child was shot around 2:44 p.m. in the 100 block of Fourth Avenue near PPG Place and Market Square, the Pittsburgh Police Department said in a news release.
The child was found "with a gunshot wound inside a vehicle," police said.
The victim was pronounced dead at the scene by medics "shortly after their arrival."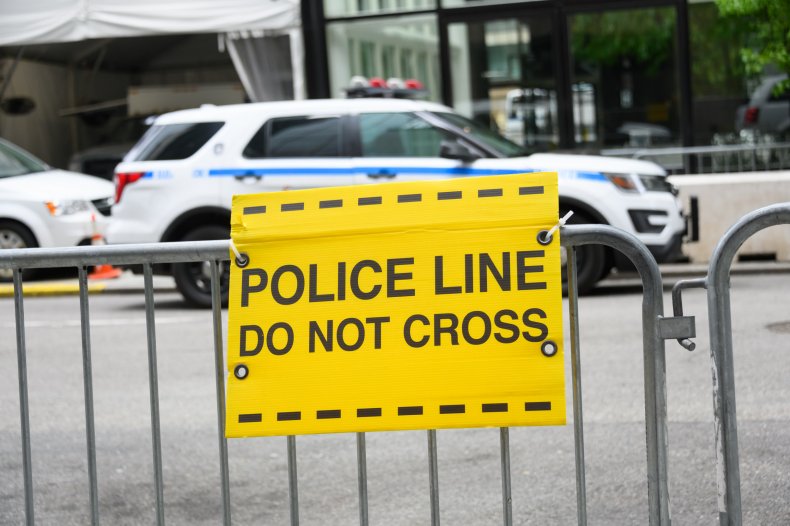 Police described the incident as a drive-by shooting and said it prompted response from the police, Pittsburgh EMS, Port Authority Police and Allegheny County Sheriff's Department.
The investigation is ongoing.
Police Cmdr. Cristyn Zett told the Pittsburgh Post-Gazette that investigators are unsure if the drive-by was random or if the suspect had a connection to the victim, who was reported by the newspaper to be a boy.
The child had been in the vehicle with a parent, police told the local news station WTAE.
Zett said police have received some tips on the suspected shooter.
Officials did not release a description of the suspect.
Reggie Howze, a worker at the nearby Etage Athletic Club who called the incident "senseless," told the newspaper that while he didn't personally hear the gunshots, some people coming to the gym heard nearly a dozen shots fired in the area, which attracts a lot of visitors.
"It's a lot of families nearby because there's the fountain where people eat lunch. So for that to happen so close in proximity, it's crazy," Howze told the Pittsburgh Post-Gazette. "That's the only word I can use to describe."
Pittsburgh Public Safety issued several alerts on social media, asking people to avoid the area.
PPG Place describes itself as "the crown jewel of the Pittsburgh skyline." Its six buildings are home to an ice-skating rink, offices, restaurants and more. The nearby Market Square offers a variety of shops and attractions.
Officials with PPG Place are assisting in the investigation and helping to provide surveillance footage, according to the Post-Gazette.
In several other incidents this year, children have been killed in drive-by shootings across the U.S.
An 8-year-old boy died March 28 in a vehicle outside his home in Georgia when police said shots were fired from a passing vehicle.
Another child, an 8-year-old Florida girl, was killed in a drive-by on Feb. 4 as she stood on her front porch in Palm Beach, police said.
Newsweek reached out to the Pittsburgh Police Department for additional information.