MSNBC contributor Elise Jordan has mocked White House staff for not standing up to President Donald Trump enough over his comments on race.
With Trump's rhetoric on immigrants the focus of debate about division in the U.S. in light of the mass shootings in El Paso and Dayton, Jordan said that those who worked for the president bore some responsibility for staying silent.
She looked visibly angry during a discussion on Morning Joe about how some staff in the White House were not happy with what Trump said on hot button issues such as racism.
One example discussed on Thursday's show was the recent spat Trump had with Baltimore representative Elijah Cummings, a vocal critic of the president over the treatment of migrant children at the border. The program heard how staff felt "uncomfortable" with Trump's attacks on Cummings.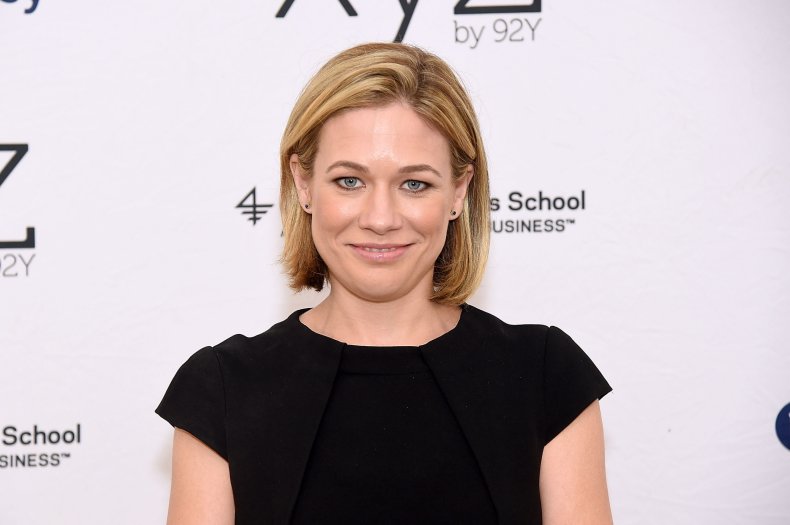 However Jordan, who was a former White House speech writer, appeared to have little sympathy for the administration's staff and interrupted in a mocking tone, saying "poor White House employees, they're uncomfortable... working for their racist regime.
"This is just pathetic. I'm just so sick that everyone has excused it away for so long and now after what happened last weekend, I certainly hope to God we are going to have a sea change in this country, in terms of how we're addressing race and how we're addressing Donald Trump's blatant bigotry on a day to day basis."
"You look at what is happening on the border you look at the children in cages, you look at how we don't have enough resources to properly take care of these children who have been separated," she said.
Many on social media reacted to her anger, with one tweeting:"Elise, You are so right, please keep educating the public."
Annie M tweeted: "Go @Elise_Jordan protect the vulnerable call out the White House aides not speaking up! Thank you for looking straight at the cruelty and speaking up against it."
Jack Hutton tweeted that Jordan "is absolutely right here. She highlights the flagrant contradiction. No coddling timorous White House staff anymore."
Another Twitter user wrote: "She was on fire and so right. The tide I hope has got to turn soon." Meanwhile, Lynda Wolard tweeted: "Elise Jordan, you are my hero today."
The president got a mixed reaction when he visited Dayton, Ohio and El Paso, to meet emergency responders and victims of last weekend's shooting attacks that left 31 people dead.
In El Paso, some protesters carried signs saying "racist, go home" with similar scenes in Dayton, the BBC reported.