President Trump avoided answering a reporter's question Wednesday morning about his use of the word "invasion" to describe Latin American immigrants amassing at the southern border. The term was also referenced in a manifesto linked to the mass shooter in El Paso on Saturday.
"You and the shooter in El Paso used the same language," the reporter said, asking, "do you regret that?"
Instead of answering, Trump repeated his views on immigration and touted his long-promised border wall.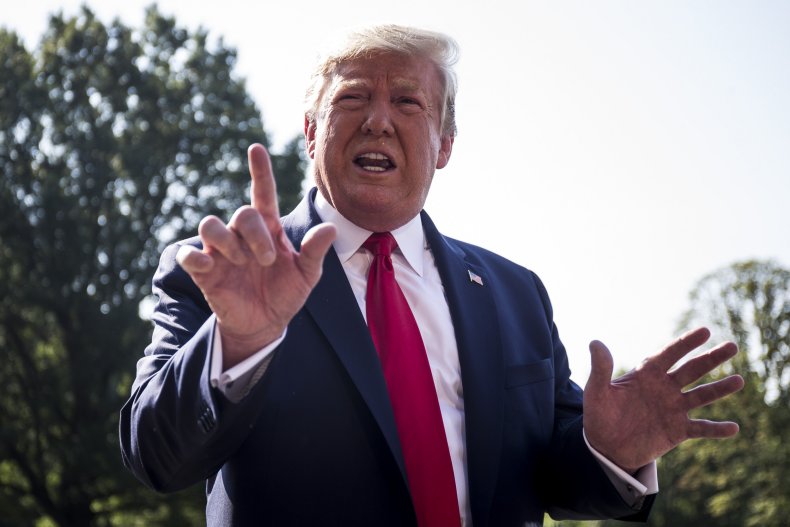 "You are talking about illegal immigration, yes? I think illegal immigration is a terrible thing for this country," the president responded. He went on to argue that "open borders are a very bad thing for our country."
Trump added that his administration was working to stop undocumented migrants coming into the U.S. "We're building a wall right now."
"I believe we have to have legal immigration, not illegal immigration," he concluded before walking away from reporters.
A mass shooting at a Walmart in the Texas border city left 22 people dead and more than two dozen wounded. The suspect, identified as 21-year-old Patrick Crusius, has been linked to an online manifesto that warned of the "Hispanic invasion of Texas" and argued that Latin Americans should be killed.
Prosecutors say they are considering filing hate crime charges against Crusius, believing his motivation was based largely on a racist ideology.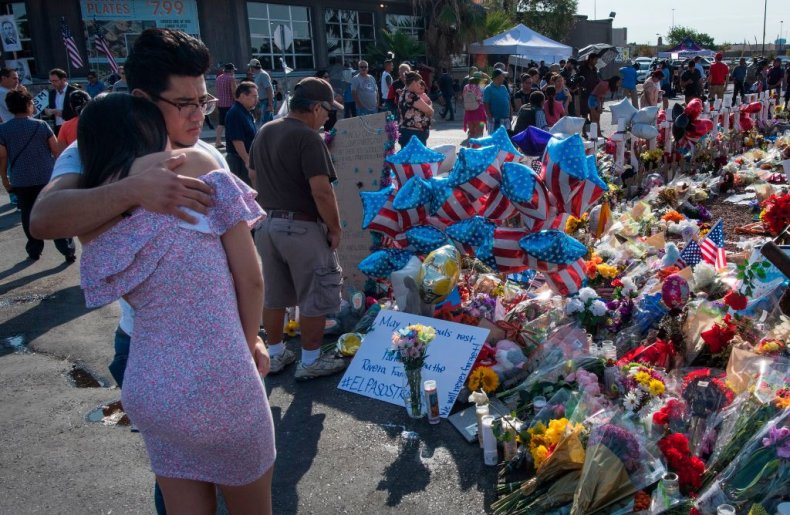 This week critics have pointed out that President Trump has frequently echoed language found in the manifesto: He's classified the flow of migrants from Central America and Mexico as an "invasion," and has broadly labeled migrants, who are largely families and children, as "criminals."
In announcing his presidential campaign in 2015, Trump referred to Mexicans as "rapists" and, at a rally in May 2019, laughed and joked along when a supporter suggested migrants should be shot.
The president's reelection team has doubled down on the use of "invasion" to describe undocumented immigration and asylum seekers. Asked about the more than 2,000 campaign ads on social media that use "invasion," the president's campaign communications director, Tim Murtaugh, argued the term was "accurate."
"At any given moment, there are 100,000 migrants making their way through Mexico to attempt to break our immigration laws," Murtaugh told the New York Times. "By objecting to an accurate description of the situation, Democrats and the media are trying to make it impossible to oppose illegal immigration without being called racist."