Elizabeth Olsen's 'WandaVision' Remarks Spark Magneto Rumors
WandaVision fans think Magneto could appear in the series after Elizabeth Olsen dropped a huge hint about a cameo later in the Disney+ series.
The speculation comes after Olsen revealed that a big cameo is planned for the Marvel show—and fans think it could be someone quite significant, namely Magneto.
Back in December, fellow Disney+ series The Mandalorian left viewers in raptures with Mark Hamill's appearance as Luke Skywalker.
Speaking to TVLine this week, the Scarlet Witch star revealed that an appearance comparable with that of Skywalker's is in the works.
When asked if WandaVision has something similar in store such as an important casting detail that has been kept a secret, Olsen quickly responded, "Yes," before adding that she is "really excited" for what (or who) is in store.
WandaVision creator Jac Schaeffer also confirmed to the website that "there are so many surprises left in store" for the remaining episodes.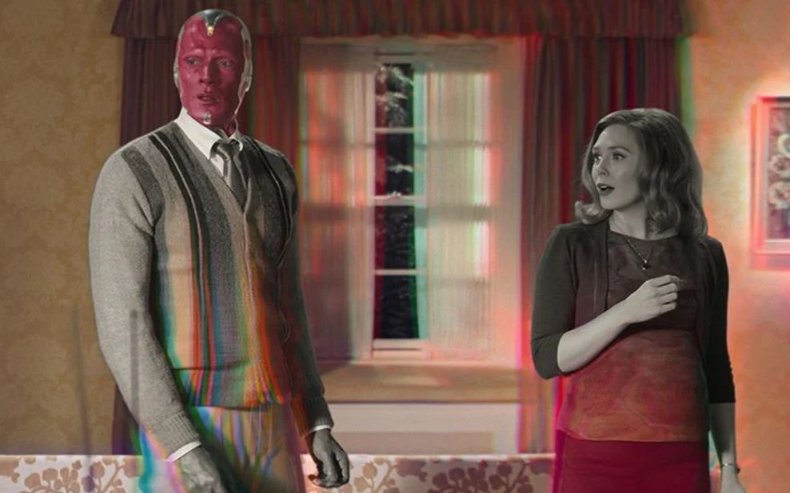 "I encourage all fans to settle in, because there's more coming," she added.
These comments have led fans to believe that a possible Luke Skywalker-level reveal means that Wanda's father might be the character in question.
The hero's father is, of course, Magento, from X-Men lore, meaning that a cameo appearance from either Ian McKellen or Michael Fassbender could be in store.
The speculation even led to "Magneto" trending on Twitter for a time on Tuesday.
"this feels TOO BIG but Magneto...coming to rescue his daughter???" queried Twitter user @netw3rk.
Another user added: "I'm sorry but if Magneto shows up in WandaVision like Luke showing up in the Mandalorian I think I can finally be at peace with the universe."
Robbie Fox of Barstool Sports tweeted: "Elizabeth Olsen teased a #WandaVision cameo "on par with" Luke Skywalker on #TheMandalorian this season..." and suggested that Magneto is one of the suspects, along with Professor X or even Thanos.
"Honestly if magneto rocks up in #WandaVision at some point i will be very happy," chimed in another Twitter user.
"How cool would it be if Magneto made his #MCU debut in the final ep of #Wandavision?" said another.
Episode 4 of the trippy sitcom-inspired show offered some clarity about what is actually happening and why Wanda and Vision are trapped in this alternate reality—could Magneto be the one to intervene?
Previously, Olsen's co-star Paul Bettany teased a similar cast-related surprise.
"There's stuff that I can't talk to you about, where I get to work with an actor that's going to be a surprise for everybody," he told Black Girl Nerds. "I get to work with an actor that I've been wanting to work with forever, who is just unbelievable. We have some real fireworks together."
Correction 2/3/21, 1:19 p.m. ET: The headline of this article was updated with the correct spelling of Elizabeth Olsen.