Elizabeth Warren Switched From Republican to Democrat After Watching Banks Destroy Families Through Bankruptcy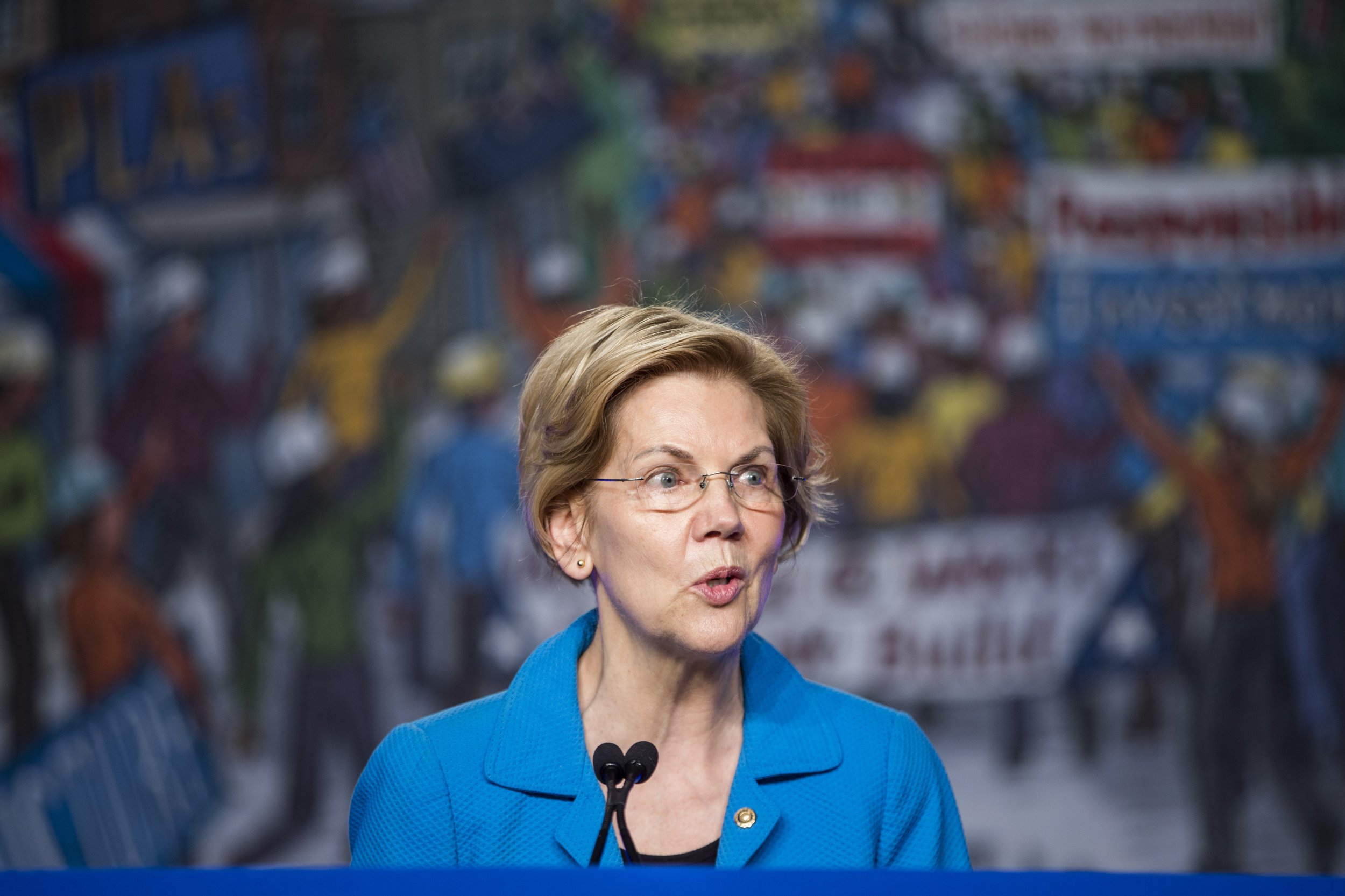 A former colleague of 2020 Democratic presidential candidate Senator Elizabeth Warren said she shifted from conservative to liberal in a Damascene conversion after years of watching bankrupt families pushed to the brink by big banks.
Warren, a Massachusetts Democrat, is a former finance professor at Harvard Law School and the University of Texas at Austin. But for many years she was a Republican, until the mid-1990s, when she registered as a Democrat.
The 69-year-old is an expert on bankruptcy law and worked with the Obama administration to create the Consumer Financial Protection Bureau in 2011, a regulator now under threat because the Trump administration wants to scrap it.
"She really did have a 'Road to Damascus' conversion when she saw the bankrupt consumers really were suffering—forced into bankruptcy by illness, firing or divorce—and not predators," Calvin Johnson, a law professor and former colleague of Warren's at UT Austin in the 1980s, told Politico.
Warren refers to herself as a capitalist but rails against the actions of big business and calls for better regulation of markets. According to her campaign website, she wants corporations to pay more taxes; strong enforcement of antitrust rules; an "Ultra-Millionaire Tax" on America's richest 75,000 families; and a crackdown on lobbying.
It is a significant shift from her early-career free-market conservative views on economic policy, one that happened over time, as she saw families in financial hardship and saddled with consumer debt pushed through the bankruptcy courts. The Republican Party's 2005 bankruptcy reforms, opposed by Warren, turned her into a full-blown partisan.
"'Nonpartisan' means that families who have already been kicked in the gut over and over just get kicked a few more times so that a handful of giant institutions can boost their profit margins," Warren told Politico. "This was raw politics."
Back in 2014, Warren spoke to ABC News' George Stephanopoulos about her transition from GOP to Democrat. "I was an independent. I was with the GOP for a while because I really thought that it was a party that was principled in its conservative approach to economics and to markets. And I feel like the GOP party just left that," she said, Think Progress reported.
"They moved to a party that said, 'No, it's not about a level playing field. It's now about a field that's gotten tilted.' And they really stood up for the big financial institutions when the big financial institutions are just hammering middle-class American families. I just feel like that's a party that moved way, way away."